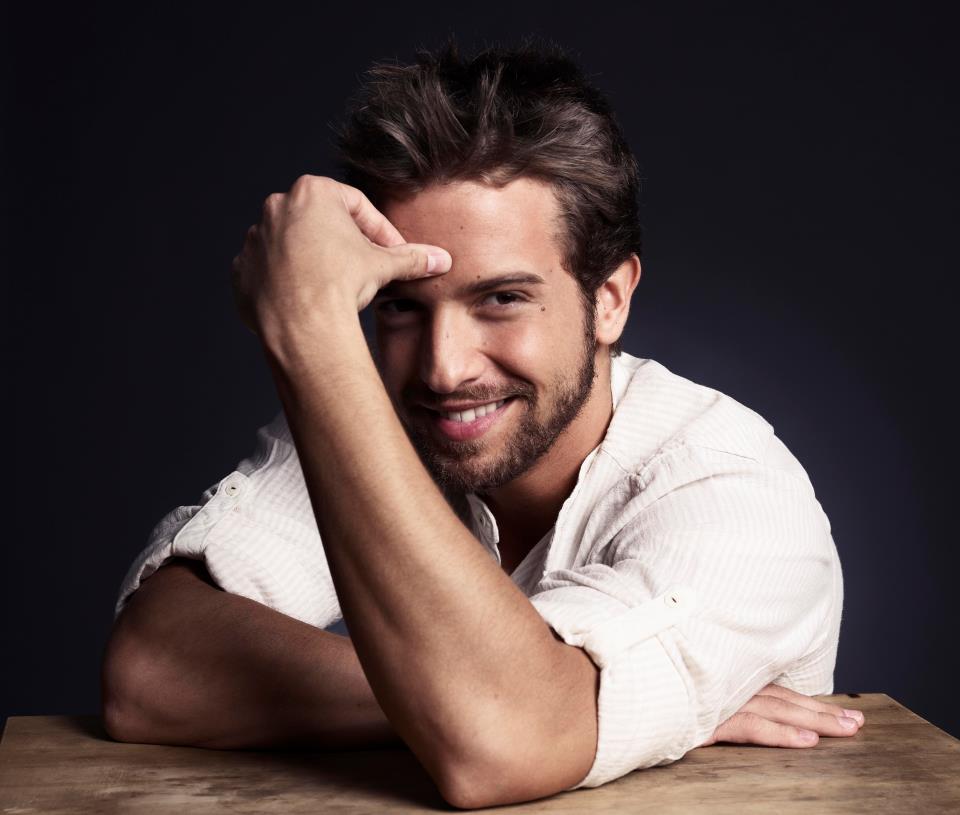 Forget about his insanely handsome looks or his smooth voice that could melt butter, Spanish vocalist, Pablo Alboran is unfazed by it. Instead, his focus is on his music and the hard work that goes into maintaining a foothold in what some say is an already crowded market.

He's certainly on the right path, signing a deal with major label, EMI Music/Capitol Latin and Ricky Martin's publicist, Rondine Alcalá. And that's not all. His fans, now in the millions worldwide, have pushed him to the top of the Latin Music Charts. In fact, Alboran became Spain's bestselling artist in 2011 and it all began with a simple YouTube video.

In my interview with Alboran, he discusses how he's handling his sudden success, his rise to fame and what he's doing to separate himself from the pack.

It's been a long time coming for you, Pablo. Even Kelly Rowland has been singing your praises. What is it like to have your first single do so well? And what makes your sound so different?
I'm very excited. And I feel like I owe a lot to everybody that has believed in me. What makes my music different is that what I create comes from my soul, and I speak about my truth. I have a lot of musical influences, and I try to make them my own, mix them and base them on my experiences.

One thing that I noticed is that you have this great Spanish accent when you sing. And most of the time, people try to hide their accents so they can blend in. Why did you decide to go ahead and sing the way that you speak?
Because that's who I am and where I'm from. Those are my roots and that's something that I cannot deny.

You've been at this for years. How long have you been trying to make it, and what were some of the difficult times like when you were trying to finally become successful?
It's something that I've always felt since childhood, to follow this dream of music. For me, it's a necessity to express my feelings through music. In my case, once I recorded the album it all happened very quickly thanks to social media, especially Facebook and YouTube. I am grateful to each and every person that has supported me and believed in my record since the beginning. Since I uploaded the first YouTube video I haven't stopped working really hard each day to give my best to the fans.
There were days where I had no idea any of this was going to happen. I mean, at first, I was in school studying marketing and I hated that so I tried philosophy but all along I just wanted my music out there. I would play at friends' houses, local benefit concerts in Malaga, my hometown, anywhere people would have me.

How were you discovered? Because you said that YouTube had a big part of it. How did you go from being like everybody else who wants to do music professionally to finally being signed to a record deal?
I was discovered by a journalist from Málaga. He introduced me to my producer and we started working together with the songs that I'd already written. It took about three-and-a-half years to make the record. Last year, while we were recording the album, I became desperate to show people what I was actually doing because nobody believed me. Everybody would ask me, my family, my friends, "Well, aren't you recording an album?" So, I decided to upload some of the songs to YouTube and started sending it out to my family, my friends, and they started to share it with their friends and post them on Twitter and Facebook... And then, all of a sudden, the reaction was just amazing. The same people that followed me on the social networks experienced with me this rise. I owe my fans having a No. 1 single, sold out concerts and tours, the nominations and the awards.


I want to ask you about Solamente Tú, which is such a beautiful song. What's the story behind that song? Who are you singing to? And what advice do you have for others who want to follow in your success?

It's not about a specific love story. It's more about the feeling that you have when you fall in love. Be it a relationship, be it a family member. It's more about the feelings of when you feel there's only one person -- that you can declare your love to.

As far as advice, I'm nobody to give advice. I'm only a 22-year-old guy whose life changed completely. I just think that no matter what dreams you have, you have to follow them. It doesn't matter how cheesy they are or what anybody else is saying. You have to live in the present and enjoy the little things in life.
Title: Pablo Alboran Marzo 2011
Artist: Pablo Alboran
Photo with Permission from: Jose Luis Tabueña
Date: 15/03/2011
Usage Rights: World
Copyright: EMI Spain