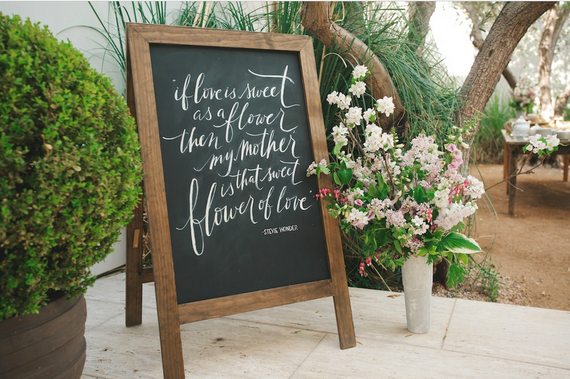 With Mother's Day right around the corner, it felt like the perfect opportunity to host a Mother's Day Tea. It was such a beautiful afternoon, and the perfect way to celebrate all of the mamas and their little ones. Whether you're inspired to host your own event or simply want to explore this one, we've gathered a list of five tips for Mother's Day entertaining.
1. Keep It Simple and Thoughtful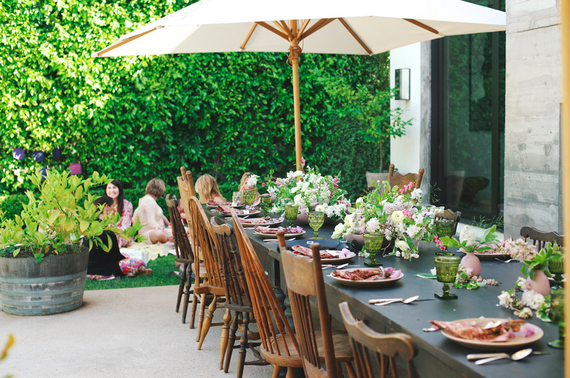 We co-hosted our Tea with The Chalkboard Mag, and put a lot of thought into the event ahead of time to be able to enjoy it with ease the day of. We wanted to create a space that felt personalized and unique, but not fussy. For your own event, consider every sense, and make certain that nothing feels out of place - from the welcome cocktail to the parting gift, every component should enhance the experience of the celebration.
2. Set the Tone with Decor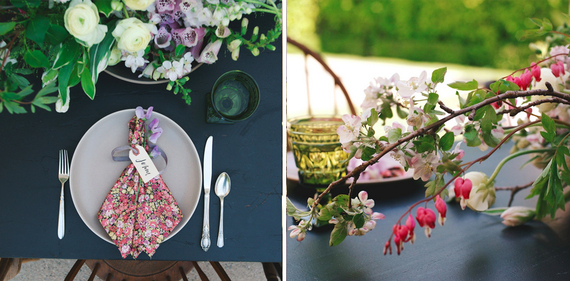 We were so fortunate to work with Los Angeles event producers Bash, Please, who put together the decor and design elements. A backyard tea party should feel a bit casual, but also refined and proper. Bash, Please brought in lush florals from Moon Canyon, curated teas, special serving pieces and custom nametags to give our table a considered feel.
3. Prepare Treats for Everyone to Enjoy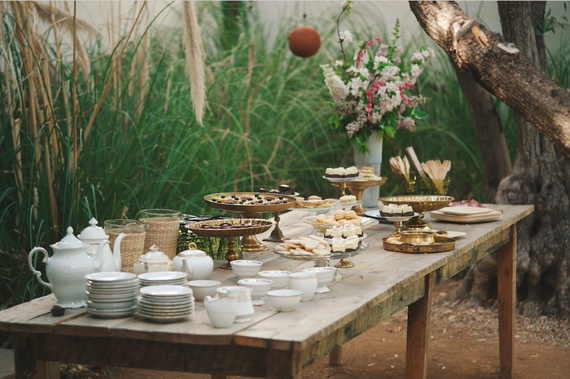 As this was a tea, small and bite sized was a must, and all of our small bites were provided by Valerie Gordon of the otherworldly Valerie Confections. She created a spread that was simply perfect for the occasion, preparing sandwiches and treats that mamas and little ones could both enjoy. Everything was beautiful, delicious and -- as always -- decadent. Favorites were the Creme Fraiche Scones with Strawberry Vanilla Bean Jam and the Lemon Creme Tarts, and the little ones couldn't get enough of the cucumber tea sandwiches and Rose Petal Petits Fours.
4. Plan Interactive Activities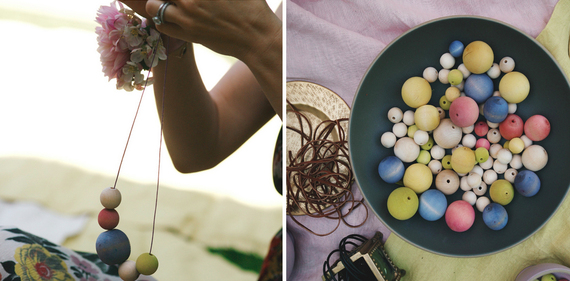 The Bash, Please ladies created a wonderful activity for the mamas and their little ones to enjoy together. We provided raw beads (colored using natural dyes) and leather cord that the little ones could use to string colorful bracelets and necklaces for their mamas. These were such a hit that the mamas also ended up making some for themselves!
5. Don't Limit Libations To Tea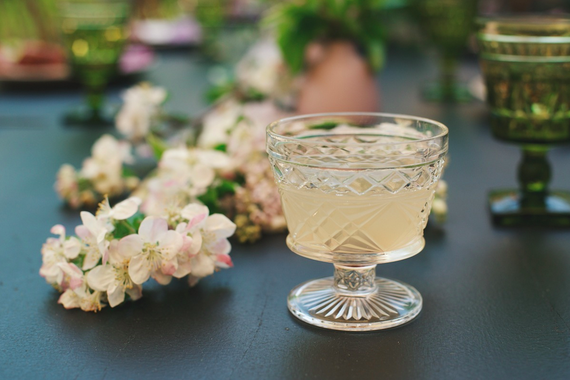 We provided a wonderful Mint and Lemon "Tea" for the little ones, and Earl Grey and Blanc Fleur teas for the mamas. The final elements to our Mother's Day Tea were inspired cocktails courtesy of a wonderful new Los Angeles discovery, Pharmacie. The first cocktail Pharmacie created was a vodka-based Sunday Punch, elevated with the addition of grapefruit juice and a rosemary simple syrup. The second: The Mademoiselle, an incredible champagne and gin concoction created especially for our event, with fresh lime juice and maraschino cherry liqueur.
For more inspired tips about Mother's Day, entertaining and simply chic living, read Jenni Kayne's lifestyle blog, Rip Plus Tan.