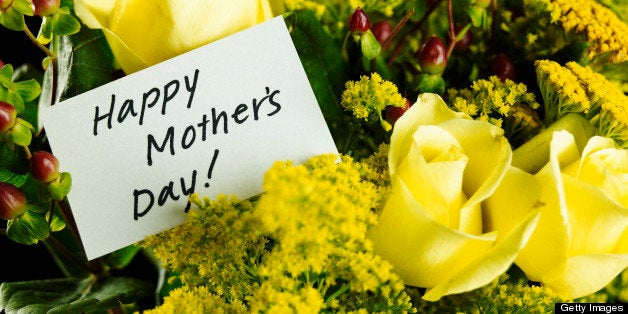 This morning as I was typing away on my laptop at Starbuck's, a well-meaning stranger came up to me and said: "What are you doing? You shouldn't be working on Mother's Day!"
I mumbled, "Umm... My Mom passed and I don't have kids." Her husband then enthusiastically joked: "Well you can have ours! You better have money saved for C&C! Cars and college! I hear the cheapest thing is just not to feed them!" I fake-laughed, mumbled about getting more coffee, and left.
My otherwise healthy mother unexpectedly had a stroke last spring, then emergency brain surgery with prognosis for a full recovery, and then died a few days before Mother's Day last year (Mother's Day 2012 was a complete blur). Last September, I had my final unsuccessful infertility treatment after several years of trying.
I understand that the chatty stranger was just trying to be friendly, and the exchange didn't devastate me, but for some it would.
This Mother's Day I am coming to terms with being motherless, and never seeing my husband's curly hair, blue eyes or adorable mannerisms in the child that I will eventually adopt, love and raise. I know that child will be the child I am meant to be with. I am OK with it.
But, please, please, on this very special day think before you speak. Not being a mom, not having a mom can evoke a profound sense of sadness on Mother's Day for those of us who have lost, have never had, or are struggling to be a mom.
I love seeing kids and moms together -- I feel joy and hope that will be me one day, and it reminds me of wonderful memories with my mom.
But today, I am in neither of those worlds. There are millions like me who's moms have passed away, or are struggling with infertility; or children who are in foster care or abandoned and long for the love and stability of a "forever" mother.
So, please think before you approach someone you don't know on Mother's Day and ask then what they got their mom, what they are doing to celebrate, or why they are working on Mother's Day.