This Mother's Day I wanted to take some time to celebrate all the moms around the world who are taking action on on the issues they care about. From Caroline in Germany who persuaded a major corporation to remove harmful chemicals from baby products, to Jane here in the U.S. who convinced one of the largest global breast-pump manufacturers to set up a recycling program, and Patricia in France whose efforts made the government take action against the growing number of suicides in the police force after she lost her son, moms are coming to Change.org, mobilizing others, and winning.
This Mother's Day, you can support more moms making change where they are.
5 Petitions You Can Sign To Support Moms Around The World:
1. Australia: Maria Sevilla is asking the Australian Minister for Immigration and Border Protection to let her and her son stay in their home after they were threatened with deportation because her son has autism. Add your signature here.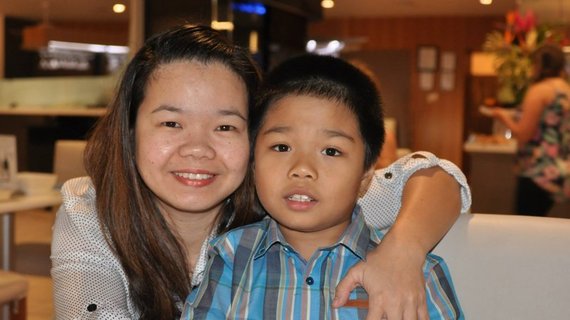 2. USA: Moms Rising is asking Wendy's and Burger King to remove sugary soft drinks from their children's menu and support more healthy options for kids. Add your signature here.
3. Japan: Suenaga Eri is asking large milk manufacturers to supply liquid baby milk substitutes for mothers who are breastfeeding as an alternative to powder baby milk which can be extremely difficult for mothers to acquire and use. Add your signature here.
4. Germany:Anja Radloff is asking the Federal Health Minister to support greater access to child care and to provide appropriate compensation for child care workers. Add your signature here.
5. France:Nora and her husband are asking the Minister of Education for more resources to combat bullying following the bullying-related suicide of their daughter. Add your signature here.
5 Victorious Moms Around The World:
1. Spain: Elena Alfaro fought for a fair price for expensive school textbooks, and book banks that would help families maintain access to education. Her campaign resulted in a new national law. See the campaign here.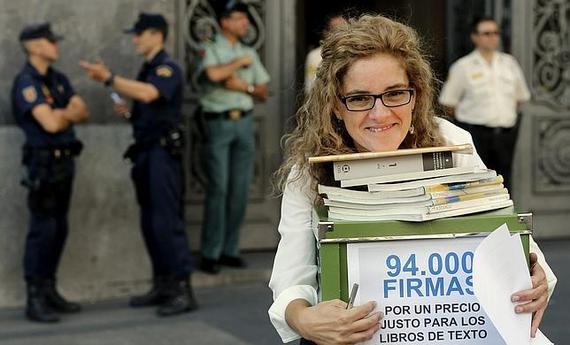 2. India: After children were subjected to physical and sexual abuse while at school, Pavithra Shetty started a campaign asking education officials in Karnataka for 70 new safety guidelines in schools including staff background checks and security cameras. See the campaign here.
3. USA: Janet Murnaghan started a campaign to change the Under 12 rule that states children can only receive adult lungs when they have been offered to every other adult match regardless of how much they are needed. As a result of her campaign, her daughter Sarah was approved for an adult transplant and the Organ Procurement and Transplantation Network board unanimously passed a resolution to allow children under 12 to be considered for the adult lung transplant list. See the campaign here.
4. Brazil: Regina Gonçalves successfully petitioned Brazilian government representatives to preserve a blood donation street mural created by her daughter who passed away the day before Mother's Day in 2012. See the campaign here.
5. Canada: After Tammy MacLaren started a petition to help parents of children with diabetes, the Nova Scotia government agreed to cover insulin pumps for children under the age of 19 and pump supplies for those under the age of 25. See the campaign here.