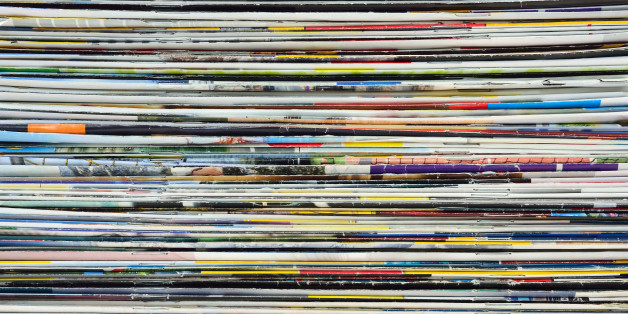 The United Nations' 2030 agenda for sustainable development includes 17 lofty-as-ever goals for tackling our most pressing social and environmental challenges -- not the least of which is Goal 12: Ensure sustainable consumption and production patterns.
Achieving, or even striving for, Goal 12 will require nothing less than a complete overhaul of our linear, take-make-waste patterns of production and consumption in favor of a circular system -- a restorative or regenerative system in which all products are designed and marketed with reuse and recycling in mind -- informed by a radical shift in business models and policies around the world.
The proliferation of the concept of a circular economy -- framed and popularized in recent years by the Cradle to Cradle movement, and Dame Ellen MacArthur and her namesake Foundation -- is a direct response to growing concerns about resource scarcity and awareness that business as usual is literally unsustainable; we simply cannot continue to extract resources and toss them somewhere with little regard for the cumulative effects indefinitely.
Aside from the environmental benefits of circular models -- such as a significant drop in use of virgin materials, reductions in materials waste as products are designed to last, and utilization of manufacturing by-products and excess materials previously considered waste streams -- more and more studies point to the undeniable business case for redesigning our entire economy: In 2014, the Ellen MacArthur Foundation and the World Economic Forum released a report contending that more than US$1 trillion a year could be generated for the global economy by 2025 and 100,000 new jobs created within the next five years if companies focused on building circular supply chains to increase the rate of recycling, reuse and remanufacture. And the Foundation's recent research for the European Commission, released in June, projected that Europe could create a net benefit of €1.8 trillion by 2030, or €0.9 trillion more than in the current linear-development path (along with substantial societal benefits), by adopting circular-economic principles.
While some countries and municipalities are proactively heading in this direction, governments typically aren't the most nimble or adventurous of entities and can drag their feet in the "radical shifts" department. So, it's up to business to drive the necessary shift to sustainable production and consumption.
Luckily, it's already happening. Through Sustainable Brands' global events and collaboration platform, we've seen more and more companies innovating and collaborating on new ways to close materials loops, and seeing the benefits:
Another trend is a shift from sales- to service-based models, with companies changing consumers to users by offering maintenance, repair and replacement of products as part of their value proposition:
While examples such as these continue to emerge, it will take more than siloed efforts to bring about the radical systemic shift that's needed to achieve the UN's goals, and many challenges must be overcome for widespread adoption. But as solutions continue to emerge and circular-economic business models become more prevalent, I see it influencing consumers to be more conscious about their consumption, which in turn will drive more companies to adopt the principles... enabling the complete systemic shift needed to achieve sustainable development.
This post is part of a series produced by The Huffington Post, "What's Working: Sustainable Development Goals," in conjunction with the United Nations' Sustainable Development Goals (SDGs). The proposed set of milestones will be the subject of discussion at the UN General Assembly meeting on Sept. 25-27, 2015 in New York. The goals, which will replace the UN's Millennium Development Goals (2000-2015), cover 17 key areas of development -- including poverty, hunger, health, education, and gender equality, among many others. As part of The Huffington Post's commitment to solutions-oriented journalism, this What's Working SDG blog series will focus on one goal every weekday in September. This post addresses Goal 12.