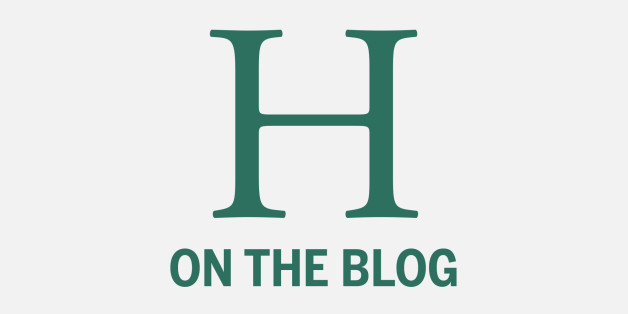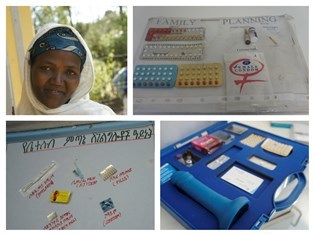 Last week I compiled a list of my top 25 tweeters on maternal health. I received great feedback about how useful the list was so I have decided to share more lists on a variety of global health topics throughout the year. This week I am sharing my go-to Twitter resources for the latest on family planning and reproductive health. If you have other suggestions please be sure to leave them in the comments for others to follow.
1. Advance FP Advocacy (@AFPNow) - We aim to increase the financial and political investment needed to ensure access to quality family planning through evidence-based, locally-driven advocacy.
2. Anne Pfitzer (@AnnePfitzer) - Family Planning Team Leader for @mchipnet and @Jhpiego with broad interest in global health, reproductive and newborn health. Also a mom!
3. ARFH (@ARFH_nig) - Est.in 1989, Association for Reproductive and Family Health is one of the leading indigenous, non-profit organization committed to improving access to quality health care
4. ARROW (@ARROW_Women) - Championing women's sexual and reproductive rights
5. AWLN (@awln01) - AWLN is a collective power of African women's voices to ensure quality reproductive health and family planning services and supplies throughout Africa.
6. Babatunde Osotimehin (@BabatundeUNFPA) - As Executive Director of UNFPA, I advocate universal access to reproductive health, including family planning and the centrality of population to development.
7. DKT International (@DKTchangeslives) - DKT International is a leader in social marketing and franchising programs for family planning, safe abortion and HIV prevention.
8. Dr. Priya Agarwal (@priya__agrawal) - Exec Dir, Merck for Mothers. OBGYN and Global Women's Health Entrepreneur.
9. EngenderHealth (@EngenderHealth) - Global nonprofit organization working to improve sexual and reproductive health for women and girls around the world. Follow our president and CEO @PamWBarnes.
10. Family Planning 2020 (@FP2020Global) - FP2020 is a global partnership working to reach 120 million more women with voluntary access to family planning information and services by the year 2020.
11. FHI 360 (@FHI360) - FHI 360 is a leading human development organization dedicated to improving lives in lasting ways by advancing integrated, locally driven solutions.
12. Guttmacher Institute (@Guttmacher) - Official feed of the Guttmacher Institute. Advancing sexual and reproductive health worldwide.
13. Inst ReproHealth, GU (@IRH_GU) Institute for Reproductive Health: Using evidence to expand family planning choices, advance gender equality and involve communities.
14. Ipas (@IpasOrg) - Ipas works around the world to advance women's reproductive health and rights and to prevent abortion-related deaths and injuries.
15. IPPF Global (@ippf) - We are the world's leading sexual and reproductive health rights provider.
16. IWHC (@IntlWomen) - The International Women's Health Coalition (IWHC) secures sexual and reproductive rights and health for women and girls around the world.
17. Jhpiego (@Jhpiego) - An affiliate of @JohnsHopkins, we are saving the lives of #women and #families worldwide.
18. John Snow, INC (John Snow) (@JSIHealth) - Tweeting about all things #publichealth. JSI is a consulting firm dedicated to improving the health of communities in the USA and around the world.
19. Marie Stopes (MSW) (@mariestopes) - We deliver quality family planning and reproductive healthcare to millions of the world's poorest and most vulnerable women. Tweets by Liz, Stuart and Chris.
20. Melinda Gates (@melindagates) - Co-chair of the Bill and Melinda Gates Foundation, businesswoman, and mother. Dedicated to helping all people lead healthy, productive lives.
21. MSI (@MSHHealthImpact) - Management Sciences for Health helps leaders, health managers and communities build stronger health systems for greater health impact.
22. Myra Batchelder (@myrabatchelder) - Fighter for Social Justice. Sexual and #ReproHealth,#ReproRights, and #ReproJustice Consultant. CoFounder @RHHH_Global.
23. OPAAAffairs (@opa1) - US Office of Population Affairs - A leader in family planning and reproductive health care services, training and research.
24. Path (@PATHtweets) - PATH is an international nonprofit organization that transforms global health through innovation. President and CEO (@SteveDavisPATH).
25. Pathfinder Int (@PathfinderInt) - Pathfinder International is a global nonprofit dedicated to ensuring sexual and reproductive health care and rights to the people who need it most.
26. Planned Parenthood (@PPact) - Hi! We're the Planned Parenthood Action Fund, a 501(c)(4). We engage in educational and political activity to protect and promote women's health and rights.
27. Population Action (@popact) - PAI uses research and advocacy to improve access to family planning and reproductive health care across the world.
28. Population Connect (@popconnect) - We educate and advocate for voluntary global population stabilization. Access to family planning is needed for women's rights, the environment and social justice.
29. Population Institute (@PopInstitute) - PI seeks to promote universal access to family planning in order to achieve a world population in balance with a healthy global environment and resource base.
30. PSI (@PSIimpact) - PSI is a global non-profit organization dedicated to improving the health of people in the developing world.
31. RH Reality Check (@rhrealitycheck) - Sexual and reproductive health and justice news, analysis, commentary and community. Tweets by @wagatwe and @FionaMay89.
32. The Gates Institute (@GatesJHU) - Bill and Melinda Gates Institute for Population and Reproductive Health at the Johns Hopkins Bloomberg School of Public Health.
33. UNFPA (@UNFPA) - The United Nations Population Fund: Delivering a world where every pregnancy is wanted, every childbirth safe, and every young person's potential is fulfilled.
34. UniversalAccessProj (@UnivAccessProj) - UN Foundation's (@unfoundation) Universal Access Project aims for universal access 2 family planning, leading 2 healthier women, stronger families and communities
35. WorldFaiths (@WorldFaiths) - World Faiths Development Dialogue (WFDD) is a not-for-profit organization working at the intersection of religion and global development.
Photos copyright Jennifer James