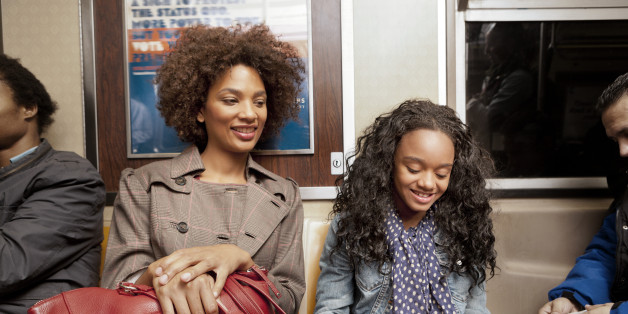 When Pew Research revealed last year that 40 percent of all households with children are led by moms who are either the sole or primary earner for the family, I wasn't all that surprised. After all, as Pew notes, two-thirds of these breadwinning moms are single working moms.
But I was intrigued by the partnered breadwinning moms -- 5.1 million in all -- in large part because I am one of them. Did they plan on being their family's primary earner? (I didn't.) Do they find it stressful? (I do.) What impact has it had on other parts of their lives, like housekeeping and parenting? (Not a lot, I'd say.)
For Breadwinning Moms: The Working Mother Report, our new research sponsored by PwC, the Working Mother Research Institute polled 2,000 men and women to find some answers. Here's the first thing we learned: Most breadwinning moms didn't plan on being the primary earner for their family. For most, it happened by chance (49 percent) or unexpectedly because their partner's job disappeared or was scaled back (22%).
But here's something else we learned: Breadwinning moms who embrace their primary earner role (versus wishing their partners had that role) are much more satisfied in all areas of their lives, from their relationship and career to parenting and housekeeping.
To that end, here are five basic tips for thriving as a breadwinning mom, as revealed by our survey respondents:
1. Embrace your role as the primary earner. About a fifth of the breadwinning moms we surveyed say they wish the roles were reversed, and these women report less satisfaction with their lives versus those pleased with their situation. For instance, breadwinning moms who are pleased are more likely to say they are satisfied with their spouse's contribution to parenting (85 percent), their relationship (80 percent) and how at-home tasks are shared (76 percent).
2. Divvy up what needs to be done at home -- if not equally, then at least in a manner that will give you a bit of breathing room. That said, many breadwinning moms don't find their greater earning power buys them much more help at home -- at least, not from their partners. "The division of labor at home has not shifted to compensate for women working more," says economist Sylvia Hewlett, founder of the Center for Talent Innovation in New York City. "In addition, there's a huge disparity between what men think they're doing and what they're actually doing." Bethany Rusch, assistant dean of administration and finance at University of Wisconsin Fon du Lac, decided to be up-front with her husband: "I made a list of all the things it takes to run our home and then another list of things I'd be comfortable with him doing and I told Barry to pick two," says the mom of two. "He took over the grocery shopping and cooking on the weekends. That made a huge difference."
3. Let go of how things "should be done." It's not always easy for ambitious breadwinners to give up being alpha caretakers and homemakers. But in an era of dual-income families, letting go -- even a little -- may be the only path to sanity. "I had to stop trying to make him do things my way," notes Mary Hilliard Moran, a married business underwriting manager at BB&T in Winston-Salem, NC, and mom of three. "So if I see a big pile of towels and they're folded wrong, I just tell myself, you know what, they're folded."
4. Get flex. This one isn't always easy, but breadwinning moms (and all working mothers), tell us that flexibility is the number one benefit they need to make it all work. And here's some good news: A full 65 percent of breadwinning moms told us that they can use flex without fear of negative consequences (the percentage for dads was the same), while more than 69 percent say they would turn down a job that required extensive out-of-town travel. Ask for the flex you need at work -- along with the help you need at home -- to be the employee and parent you truly want to be.
5. Take care of yourself. Yes, this can be the hardest lesson for all working moms, but it's especially important when you're the primary earner. In Breadwinning Moms, we found that satisfaction levels among all breadwinning moms are extraordinarily low (at 50 percent) when asked if they feel they have enough time to take care of themselves. However, breadwinning moms who are pleased with their role are more likely to report satisfaction in this area, while 65 percent of breadwinning dads do as well. Taking care of yourself is the first step in creating the life you want for yourself, your relationship and your family.