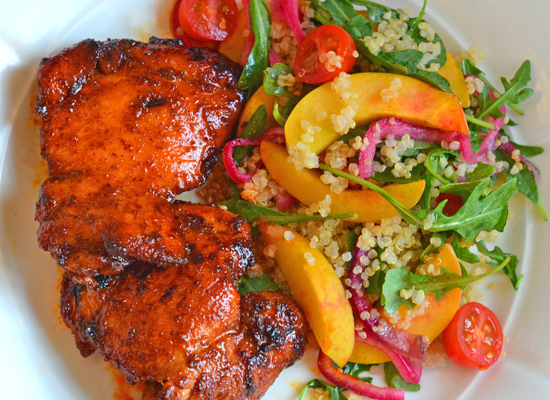 1. Spicy Chicken Thighs with Sweet & Tangy Honey Glaze
Inspired by one of the most popular Cooking Light chicken recipes, this dish is delicious, family-friendly and incredibly easy to prepare. The chicken is seasoned with garlic, chili powder, cumin and smoked paprika and then broiled with a sweet and tangy honey glaze.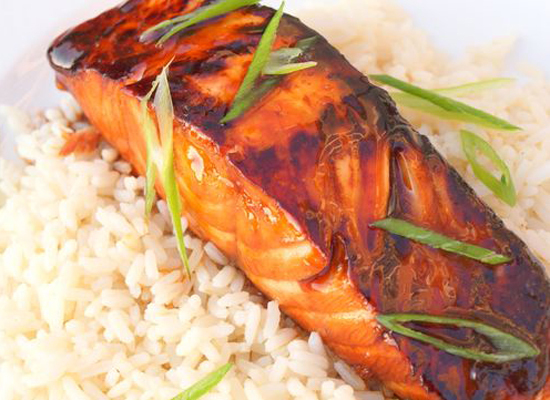 2. Mirin Glazed Salmon
Adapted from one of my favorite cookbooks, Nigella Express by Nigella Lawson, this is an elegant and remarkably easy dish. Most of the ingredients are right out of the pantry, and you can have it on the table in 20 minutes.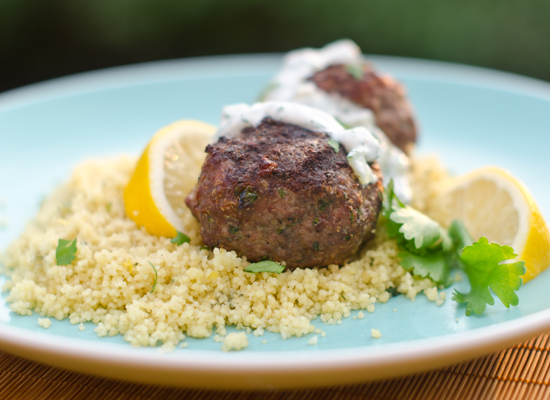 3. Grilled Moroccan Meatballs with Yogurt Sauce
In this easy recipe, ground beef is laced with warm spices, fresh herbs and garlic, and then grilled in meatball form until smoky and charred. Serve over couscous with a cooling yogurt-cucumber sauce.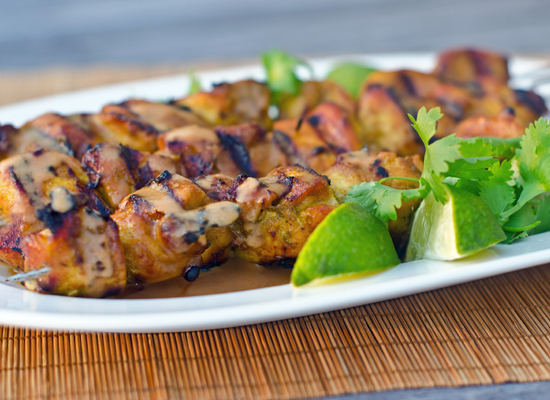 4. Grilled Thai Chicken with Coconut Peanut Sauce
Adapted from the blog and book, Savory Sweet Life by Alice Currah, this is a crowd pleaser for all ages. It's the sauce that makes it so good. In fact, you will be tempted to forget the chicken entirely and just have the sauce as soup!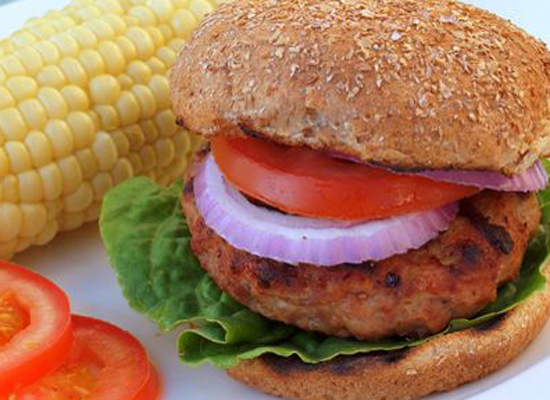 5. Grilled Turkey Burgers
Most turkey burgers are dry and tasteless and leave you yearning for the real deal. Not these! I've added Italian turkey sausage -- a trick often used with meatballs -- which amps up the flavor and makes them incredibly juicy. The best part is that you can throw them together in a matter of minutes -- only five ingredients and no chopping, slicing or dicing required.