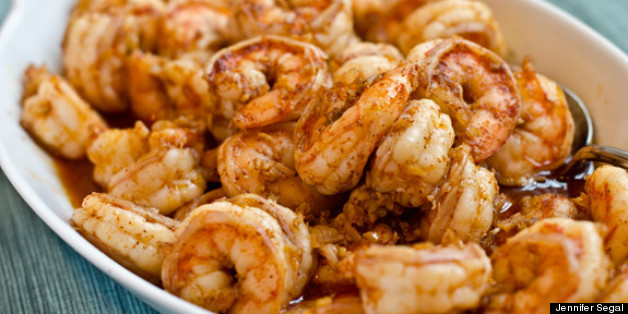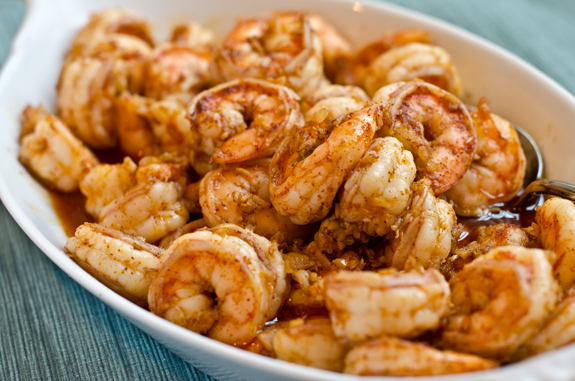 In this quick and easy recipe -- adapted from The Splendid Table's How To Eat Supper by Lynne Rossetto Kasper and Sally Swift -- jumbo shrimp are quickly bathed in a brine flavored with salt, sugar and chili powder, and then sautéed with loads of fresh ginger and garlic. It's a flavorful dish that appeals to kids and adults alike. In fact, the recipe headnote reads: "If there is one recipe in this book that is guaranteed to have your family moaning with gratitude, this is it. After eating these shrimp, a five-year-old has been known to say, 'Wow, Mom, thanks!' And they've driven a grown woman to shamelessly lick her plate -- in front of everyone."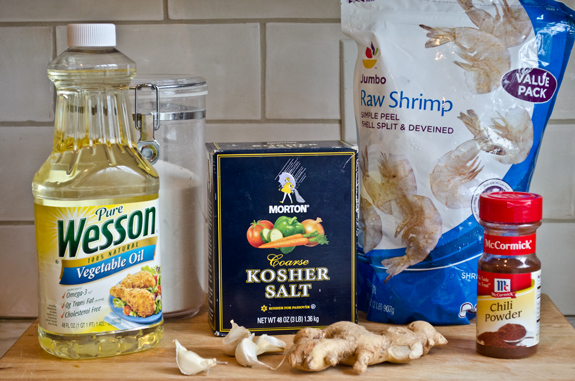 Before we get started, a few words on buying shrimp. Unless you live on the coast and have access to fresh shrimp, it's best to buy frozen. The "fresh" shrimp you see in the seafood case at the supermarket are almost always thawed frozen shrimp, and you never know how long they've been sitting there. Most shrimp are cleaned and flash frozen shortly after being caught, so you're better off buying frozen shrimp and defrosting them yourself. For this recipe, try to find jumbo frozen shrimp (21-25 to a pound) labeled "shell split and deveined." Come dinnertime, all you have to do is run the shrimp under warm water to quickly defrost and then peel.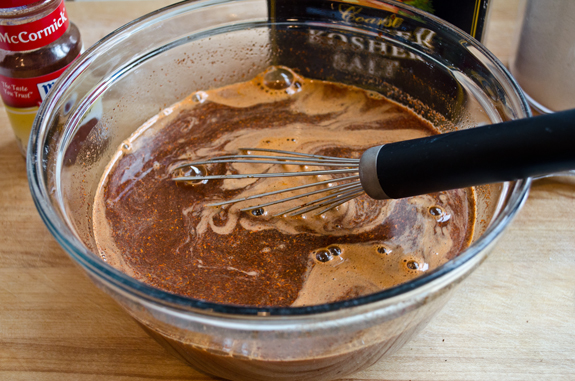 Begin by whisking together the water, kosher salt, sugar and chili powder.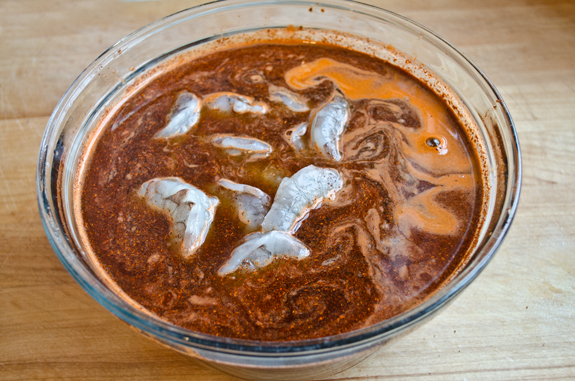 Drop the shrimp in the brine and let them soak for about 20 minutes.
Heat the vegetable oil in a large sauté pan, and cook the ginger and garlic for one minute.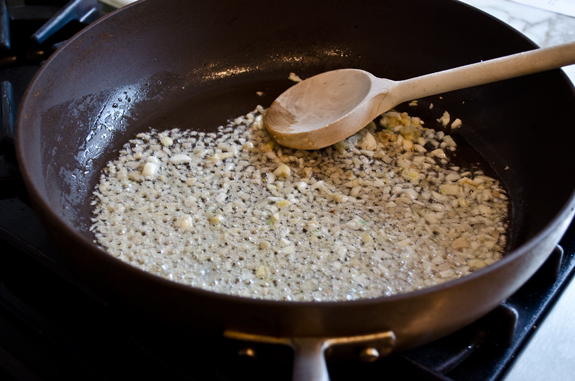 Add the sugar and cook one to two minutes more. Do not let the garlic brown.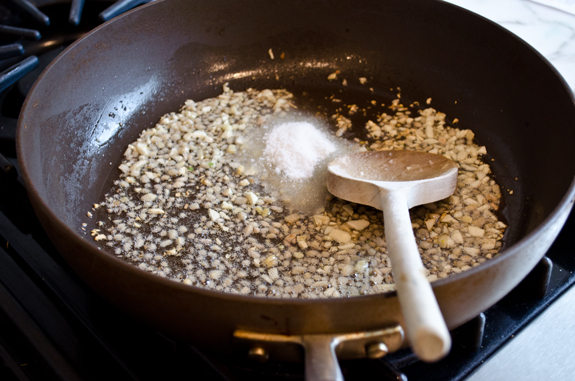 Drain the shrimp in a colander.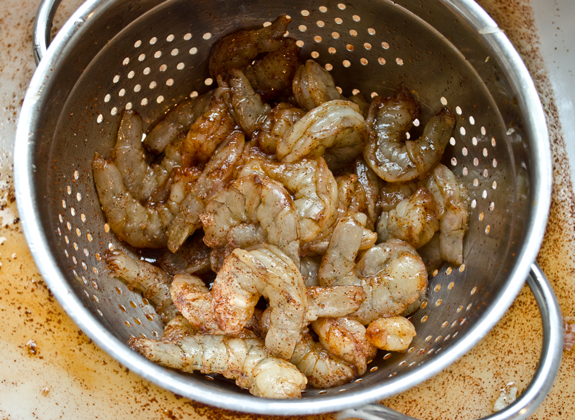 Then add the shrimp to the pan and cook until done, three to four minutes.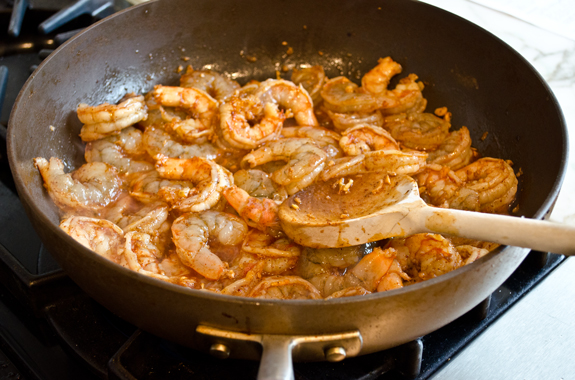 Serve the shrimp over white or jasmine rice. The sauce is salty (in a good way) so be sure not to salt the rice. GET THE RECIPE