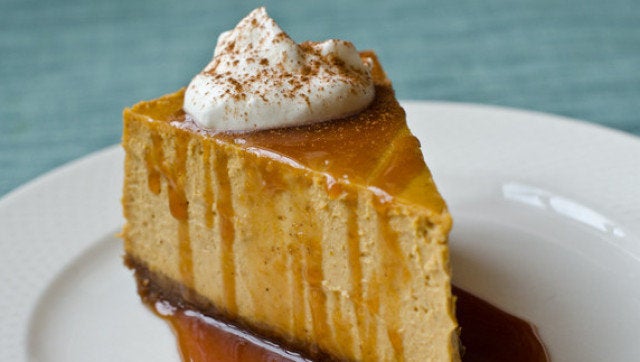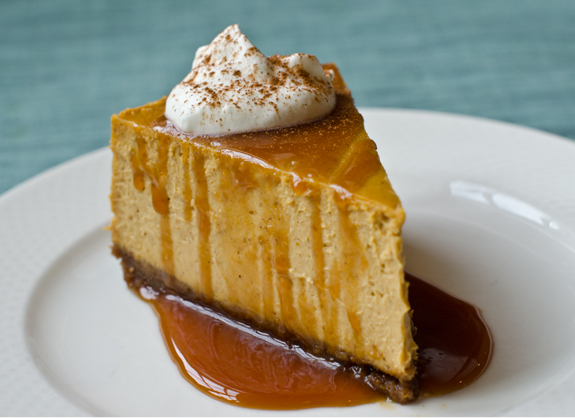 Pumpkin pie is always expected at Thanksgiving, but this year I decided to shake things up a bit and make pumpkin cheesecake instead. Having never made one before, I scoured the internet in search of the perfect recipe and tested six different variations. (Obsessive, I know, but you probably already know that about me by now.) I took what I liked from each one and created this recipe. I promise you: it's the ultimate sweet ending to your Thanksgiving feast -- and no one will miss that tired ol' pumpkin pie.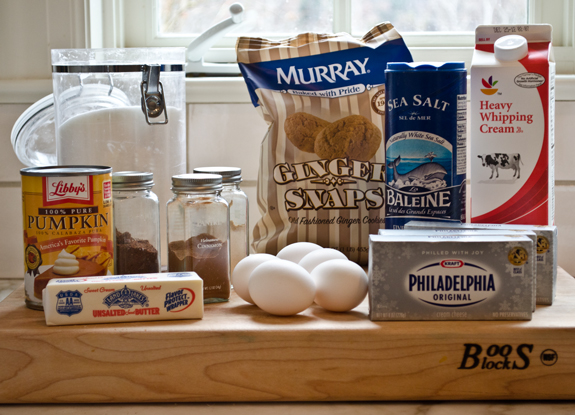 The recipe is not hard -- as you can see, there aren't that many ingredients -- but it's a bit of a project, especially if you make the homemade caramel sauce that goes with it. I hope that won't stop you because it's totally worth it, especially once a year! I know many cooks avoid baking cheesecakes at home because they need to be cooked in a water bath (this is so they cook evenly and don't crack). It seems fussy but, honestly, it's not a big deal. You'll see below, all you do is set the cake pan in another larger pan and fill the larger pan with water.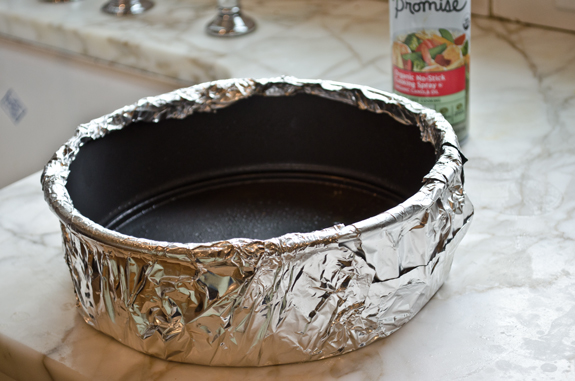 Begin by wrapping a 9-inch springform pan with aluminum foil. I prefer to use heavy duty foil because it does a better job of preventing water from seeping into the pan and also comes in wider sheets. Spray the pan with nonstick cooking spray.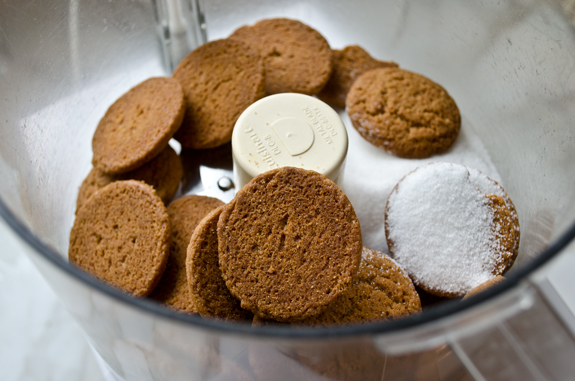 Next, make the crust: combine the gingersnaps and sugar in a food processor and pulse until the crumbs are fine.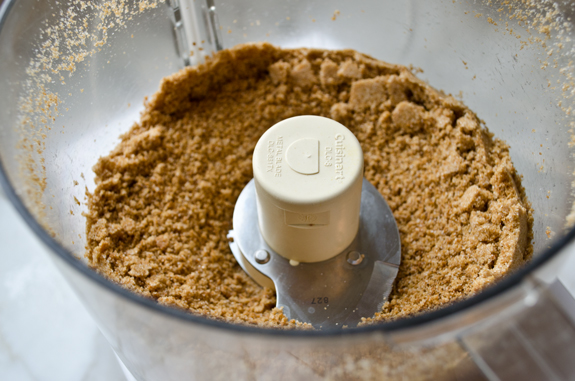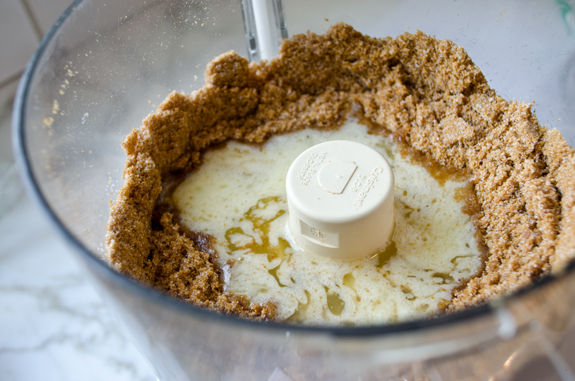 Then pulse until crumbs are moistened.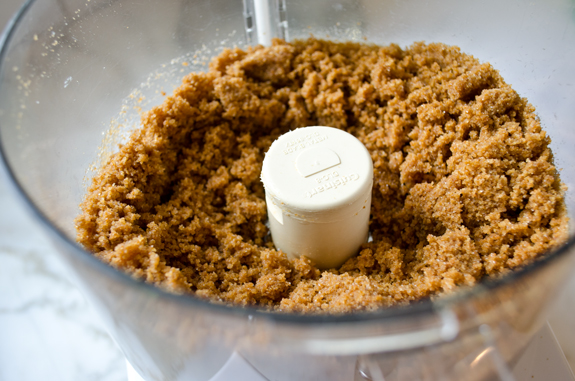 Press the crumbs into the bottom of the prepared pan.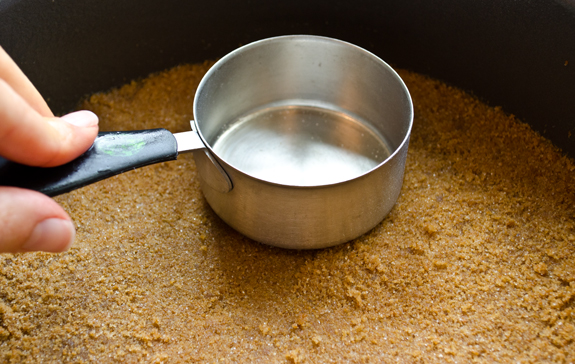 Then bake the crust for 15 minutes.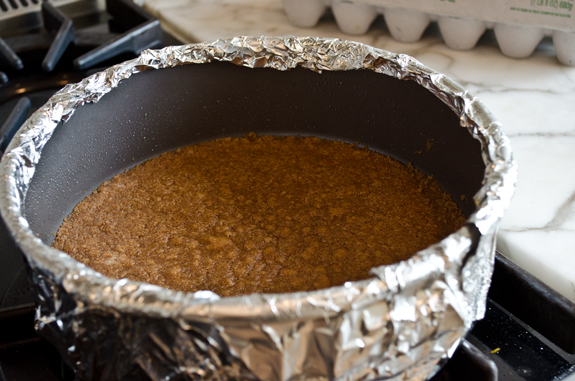 Set the crust aside to cool, and move on to the filling.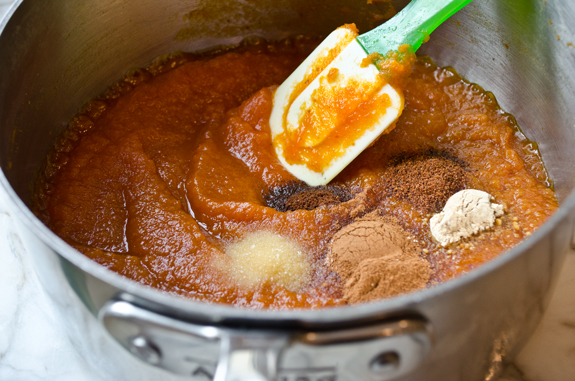 Combine the pumpkin, sugar and spices in a medium saucepan and stir over low heat until shiny and thickened. This step, borrowed from Rose Levy Beranbaum's recipe, both intensifies the pumpkin flavor and dries the pumpkin out.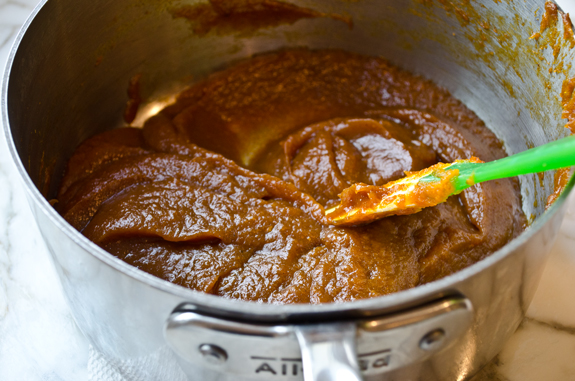 Next, transfer the pumpkin mixture to a food processor and run for one minute to smooth and cool the mixture.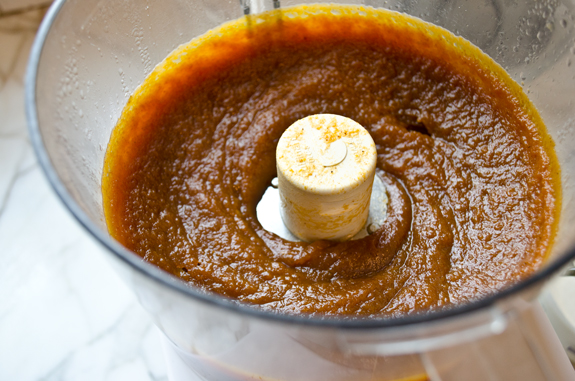 With the motor running, add the cold heavy cream.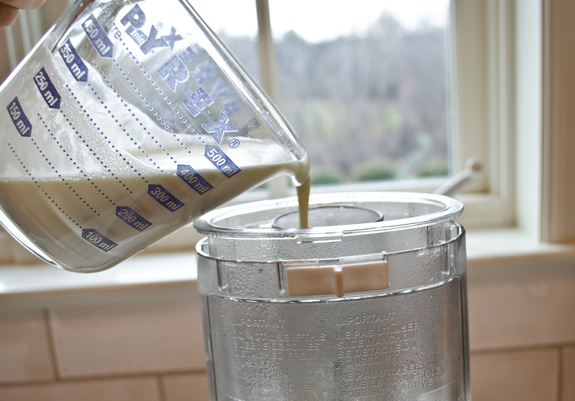 The mixture will look like this.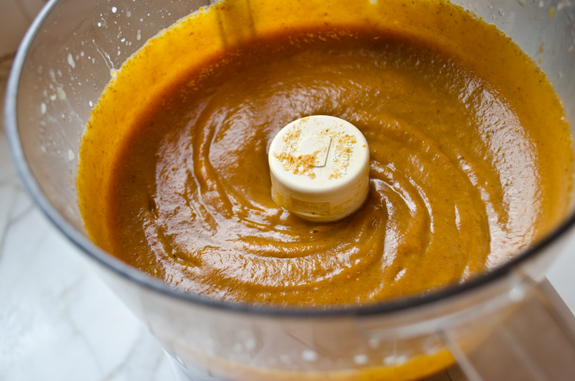 Then add the cream cheese in large chunks.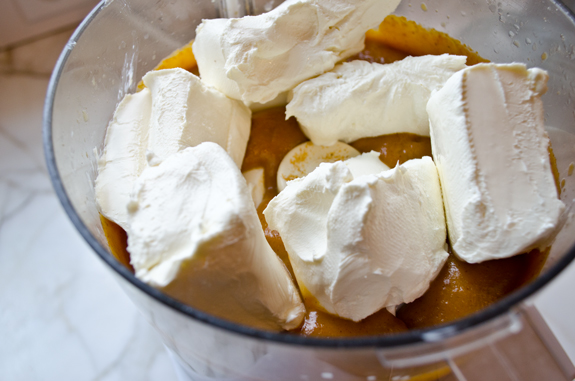 And process until smooth.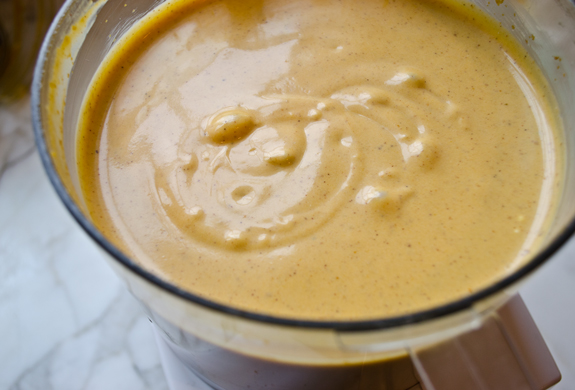 Finally, add the eggs and pulse until just combined. It's important not to overmix -- if you incorporate too much air into the filling, it will rise and crack or fall when it bakes.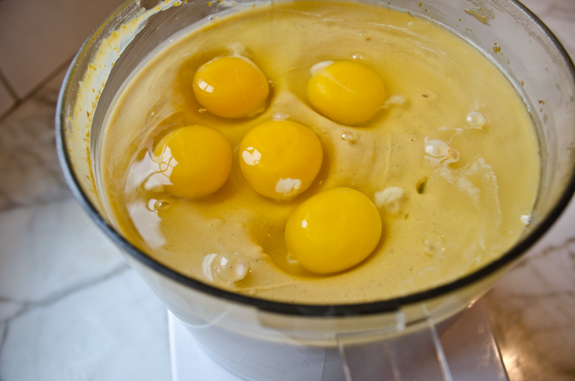 Set the cake pan in a large roasting pan, then pour the filling into the cooled crust.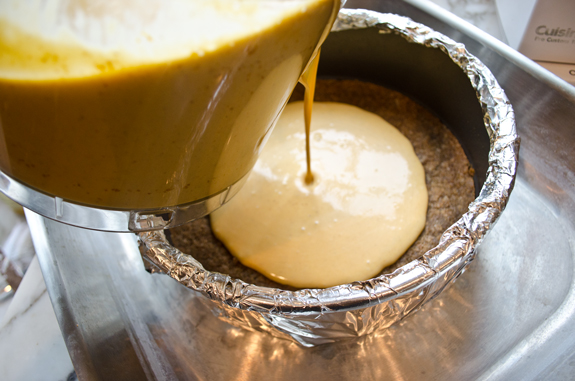 Next, pour hot water into the roasting pan until it reaches about halfway up the side of the springform pan.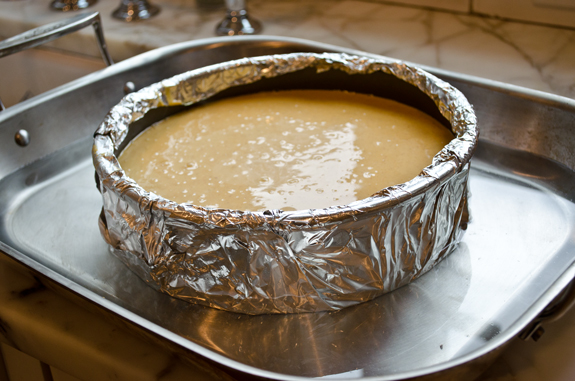 Bake in a 325 degree oven until just set, about 1-1/2 hours. If it jiggles when you shake the pan, it's not done.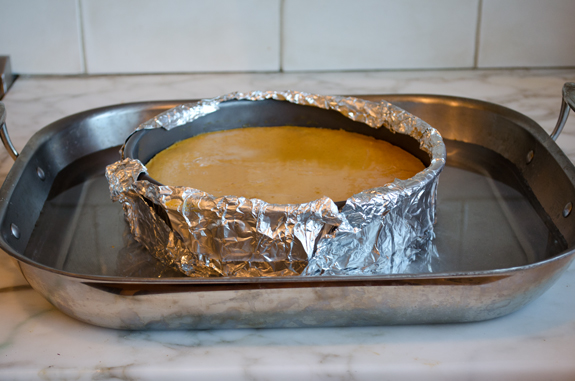 Let the cheesecake cool in the water bath, then leave it out on a rack to cool completely. Finally, cover and refrigerate until chilled -- at least four hours or overnight. On that note, it's a good idea to bake this cake a day ahead of time or early in the morning on the day you plan to serve it.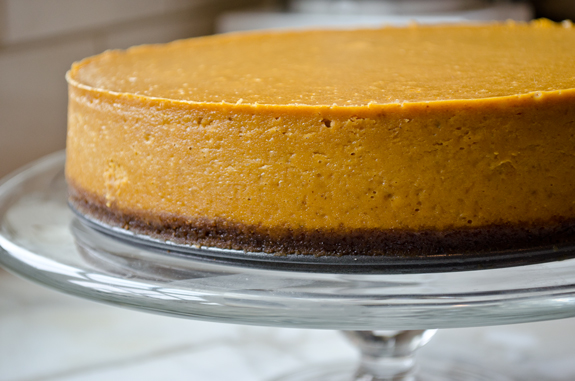 The cheesecake is delicious on its own, but I love it best drizzled with homemade caramel sauce and topped with a dollop of whipped cream.