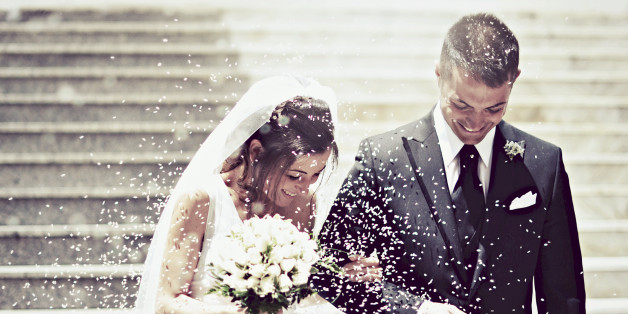 This past week I posted on my Instagram and Facebook the quote, "Happiness is a choice."
While I obviously agree with the idea that happiness is a choice, the post got me thinking about it a bit deeper and thinking about how others may interpret its meaning.
Yes, happiness is something we choose to do. We can get a new job, live in a new location, get new friends and find a new partner but if we continue to stay in this state of mind of pessimism or negativity with beliefs like "I'm the victim" or "I'm not worthy" then, clearly, we're not going to be very happy.
If we don't make a conscious choice to be happy then we're going to keep ourselves locked up in this cycle of self-defeating thoughts. So even if something really good and amazing does come into our lives then, chances are, it's not going to last very long cause we'll either A. Mess it up our relationship with our super awesome new boyfriend or B. Never really appreciate them by realizing how good they truly are for us.
It's our own inner shifts that really determine the level of satisfaction and happiness that we experience in our external world.
But -- let me be clear -- just because happiness is an internal choice that we have to make, it doesn't mean that we are supposed to settle.
Just because happiness is a choice, it doesn't necessarily mean that we all need to settle for our less-than fulfilling job. Just because happiness is a choice, it doesn't mean that we need to settle with our romantic partner that we don't quite fully "gel" with for whatever reason. Just because happiness is a choice, it doesn't mean that we should never pursue our inner desire to travel the world.
Just because happiness is a choice, it doesn't mean that we are supposed to settle for living a life that others expect us to live rather than how we, deep down in our core, truly want to live.
Yes, happiness is a choice but that doesn't mean that we also need to repress our own inner truth in the process of doing so. Listen to that inner voice that is guiding and leading you to great things.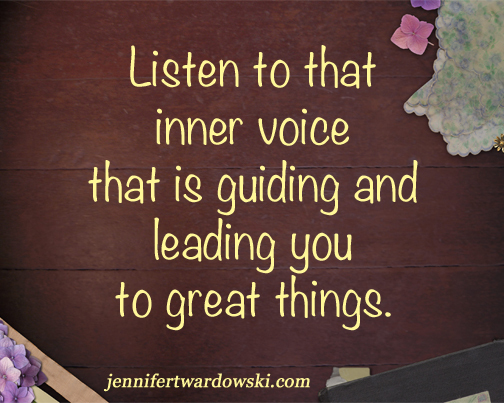 Click to Tweet: Listen to that inner voice that is guiding and leading you to great things. via @jenilyn8705
Honor that inner guide fully and completely -- but don't expect that the action of breaking up with your boyfriend, quitting your job or moving to another country is going to be the one thing that is going to completely transform your life. 'Cause if you think it is, you're going to be really disappointed.
... trust me. I know.
I did it four years ago when I decided that I was going to move halfway around the world to South Korea to teach English for a year. I was feeling very unfulfilled, out of place and as if I had lost myself somewhere along this path of becoming an adult. And I figured, well, maybe if I move out of the country and decide to just do "my own thing" that will be all I need to do to solve my problems.
"Ha!" the Universe said, "Oh you silly naive girl, you have so much more to learn..."
Oh boy was I wrong.
So very wrong.
I thought I was stressed, unfulfilled, and had relationship problems when I left the US, but within the first four months I started to experience even more stress, un-fulfillment and relationship problems. I found myself in the most challenging and emotionally damaging romantic relationship of my life.
It wasn't until after that relationship ended that I gradually started to do the inner work. It was then that I really started to focus less on others and begin to really look at myself. It was then that I started to make self-care a priority.
It took me a while to fully realize that it's the inner shifts that need to happen before I can really experience the outer shifts. But had I never gone. Had I never taken the leap of faith to hop on a plane an fly half way around the world by myself, would I have experienced the same inner shifts?
It's very unlikely.
I never would've ran into the right people that would have guided me to the right books that would've never instilled in me the right ideas to cause such changes. And for that --regardless of how painful those relationships may have been -- I am forever grateful.
After all, the lotus can't bloom if there isn't any mud.
Happiness is a choice that we have to make, but that doesn't mean we need to settle. Trust the guidance of your intuition. Trust that sense you may feel to get out of that relationship, to move, or to quit that job. Of course, think ahead and plan effectively and rationally, but listen to it and trust it. Trust it even if everyone in your life doubts you or thinks it's a bad idea because it is your choice and your inner truth -- not theirs.
If we follow our inner guidance in faith and act with a willingness to learn, grow and experience change, a transformation will occur. The journey is hardly easy, but, at the end of the day, it'll be nothing short of miraculous.
Jennifer is a self and relationship coach and the founder of JenniferTwardowski.com. Her mission is to help women awaken to the love that they possess within themselves so they can create more loving relationships in their lives. Click here for her Free Self and Relationship Healing Meditation and weekly blog updates. To learn about how you can work with her, click here.
Connect with her on Facebook, Twitter, and Instagram!