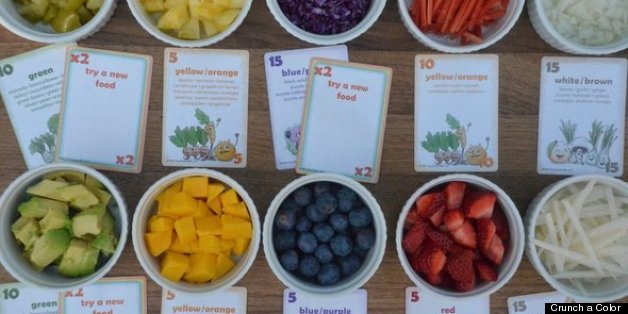 Host a New Food Fiesta this Cinco de Mayo!
Cinco de Mayo is just around the corner, so as part of our 52 New Foods adventure we're celebrating with a New Food Fiesta! With family and friends, we're coming together to cook and enjoy healthy, real foods -- familiar favorites like strawberries and mangoes along with a few new foods like jicama and tomatillos. Ready to join us? Here are a few easy recipes for hosting your own New Food Fiesta this Cinco de Mayo.
"Cooking is probably the most important thing you can do to improve your diet." Wise words from Michael Pollan. We couldn't agree more and the key for busy parents is to make it easy! Cooking together can be as simple as chopping up fresh fruits and veggies and assembling them in a rainbow salad. Let the little ones peel and squeeze, and the more experienced kids chop and dice. Most importantly, encourage each person to create their own mix. It's a fun way to eat your colors and try a few new foods too, like tomatillo, jicama and radicchio.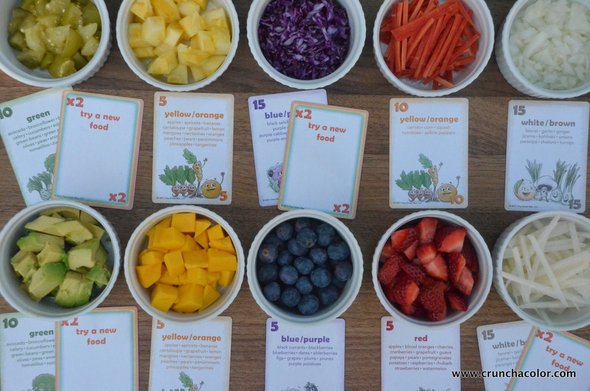 Taco Night is an all-time favorite at our house. I love it because it is an easy dinner where everyone can get in the act -- chopping, sizzling and slicing fresh ingredients to serve up family style. It's also a great way to sample a few new foods. Pick up some fresh Halibut and make Baja fish tacos the healthy way!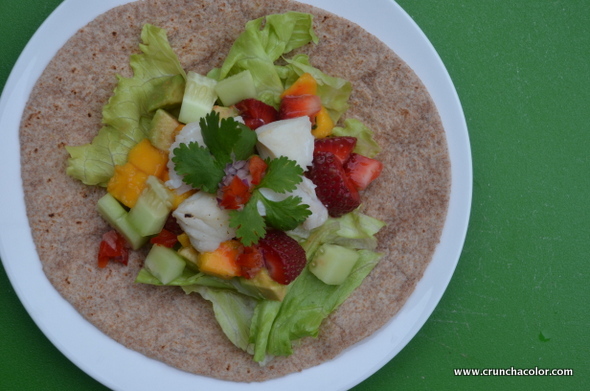 You'll need some salsa for those healthy fish tacos! Create a mango salsa tasting bar and encourage each person to build their own recipes, moving from just one or two ingredients (mango and lemon) to a full on salsa with all of the fixings including those tough to try foods like red onion, cilantro and pepper.

Our New Food Fiesta wouldn't be complete without avocado. But it's a fruit that my daughter has struggled with. The key to getting picky eaters to try new foods is to prepare it a few different ways: sliced in a quesadilla, blended into guacamole or tossed in with that tasty, tangy mango salsa. More important than whether she likes this new food is her willingness to try a new food. That is what we are celebrating at our table this Cinco de Mayo!
About the author: Jennifer Tyler Lee is a mom of two children and the creator of Crunch a Color® -- award-winning nutrition games that make healthy eating fun. Like most parents, she struggled to get her kids to eat healthy, balanced meals, so she decided to make it into a healthy eating game and she's giving back to support non-profit kids' nutrition programs. Winner of the Dr. Toy and Parent Tested, Parent Approved awards, Crunch a Color® has been featured by Jamie Oliver's Food Revolution, Rachael Ray's Yum-O!, Laurie David's Family Dinner, Kiwi Magazine, Dr. Greene, and Yum Food & Fun For Kids, among many others, as a simple, fun and playful way to get kids to eat healthy and try new foods. Jennifer's passion is making mealtime fun and healthy for busy families. Her easy recipes, quick tips, and new food adventures are regularly featured at Pottery Barn Kids, Jamie Oliver's Food Revolution, The Huffington Post, and on her weekly recipe blog at crunchacolor.com. Crunch a Color is available at select Whole Foods stores and online at Amazon.