Guyana. One of the least known countries of South America. And a country with a bad reputation. On my way there, I told myself to watch it. Now that I've left, I wonder why this country deserves this image. Of course, the country has problems. But compared to its neighbors I don't see why things are worse in Guyana. It might be poorer. But I found the people very friendly, the capital quite relaxed and the country, as far as I have seen it, beautiful.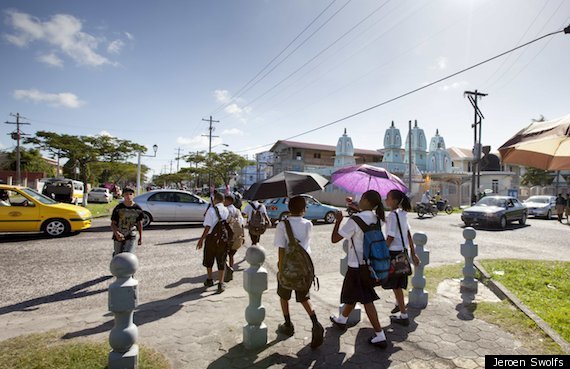 Although my project Streets of the World is about photographing street life in the center of every capital in the world, I always try to get to see more of the countries I visit. In Guyana, I went to the mining town of Bartica and survived quite a bumpy ride on the way.
Jeroen Swolfs is a freelance photojournalist whose Streets of the World project is taking him all over the planet. He plans to document life in every capital city on earth.