In her new children's book, That's What I'd Do, Jewel writes:
If I were a mirror, that would suit me, too.

Cause I could spend all my time looking back at you.
Cause you are a treasure better than gold.
And best of all you are the kind that I can hold.
In fact, that's just a few of the book's many poetic lines. That's What I'd Do is based on a lullaby that Jewel wrote when she was pregnant with her son Kase. She saw the song as a love letter to her baby who was born in July, 2011.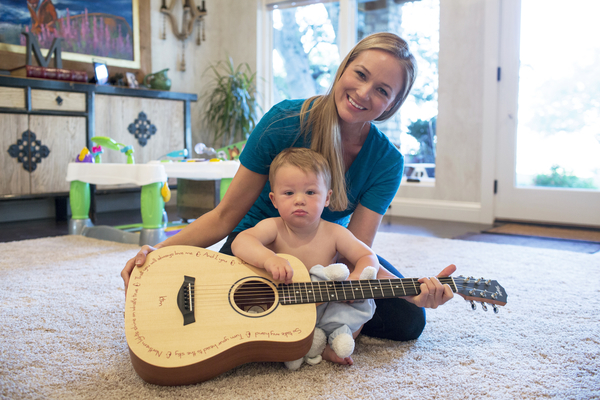 Credit: Alex Tehrani (for Pampers)
Jewel continues to celebrate the profound joy of motherhood and share her thoughts and love. So it was fitting for her to help kick off Pampers' Millions of Beautiful Morning Moments Sweepstakes on Facebook, where for 30 days people can win all kinds of prizes and are encouraged to upload a photo to the Pampers Facebook wall. In fact, to help ignite the launch, Jewel sang and played guitar and also read That's What I'd Do from her ranch in Texas, which was streamed on Facebook.
Afterwards, I talked to Jewel about motherhood and other matters.
Jeryl Brunner: I imagine that Kase is changing everyday before your eyes.
Jewel: Just in the last two weeks, if I say, "Smile to the camera," all of a sudden he'll smile a huge TV smile on cue. He's learning of lot sign language, so he signs a lot. He plays soccer. He can kind of dribble with both feet. Everyday is unreal and amazing.
Does he sing to you?
He sings a lot. He will hum to himself and kind of sings "la, la, la." I'm teaching him to yodel. I say yodel and he sings, "errrrrrrrrrrr."
And how does he respond when you yodel to him?
He looks at me really quizzically. He stares at me maybe thinking, "How is she doing that?"
What is an unexpected way that motherhood has transformed you?
There are so many pieces to it. For me, it's a way of healing. I didn't have great relationship with my parents, and it's amazing to have that unconditional sweet love from a child. It's a really grounding, stabilizing feeling. It has really been a gift.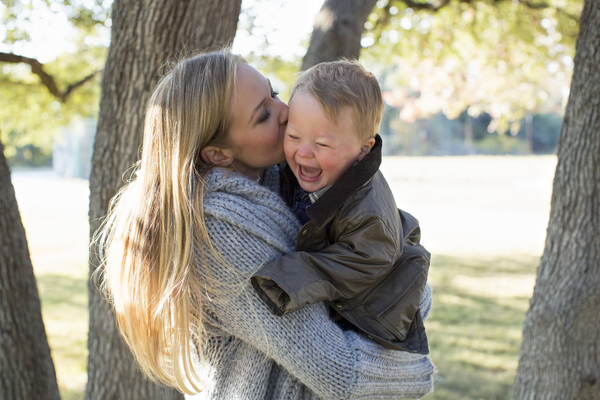 Credit: Alex Tehrani (for Pampers)
Is there a particularly special time of day that you enjoy being with Kase?
My husband, (Ty Murray), works weekends, but not even every weekend. So, he's home a lot. And so we are often together with the baby. But it's funny how morning became my time with our son. Somehow I accidentally marched into that. It's a magical time where he's always in a great mood, he's really calm. He just loves to hang out with me.
I started talking to other moms, and they are started telling me that their morning time is their favorite time with the baby. I thought it was cool that Pampers recognized and wanted to help moms celebrate and bond over that. So moms can post pictures on facebook of what they do in the mornings. It's so fun. When you're a mom you love to see pictures of other people's babies. But before my baby, I couldn't have cared less.
What do you love to play with Kase?
In the mornings we read a lot. He has little flashcards that he loves to look at with the alphabet and books that he likes to read. And I sing to him in the morning. We listen to a lot of music. We go on little walks.
I have read that you didn't hire a nanny. Do you still feel that's important?
My husband and I both felt it was really important. We were in the luxurious position of being able to take time off from work. And so that's something that we really wanted to take advantage of. Because what's the point of having money if you don't use your money for these moments? It's such a fleeting thing when they're little. It just passes so quickly. So, it's something that we definitely wanted to take advantage of.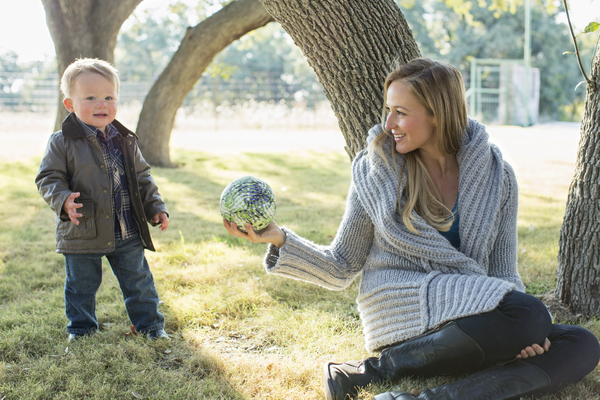 Credit: Alex Tehrani (for Pampers)
Photos used with permission.