On February 4, PBS will air a new groundbreaking docu-series EARTH: A New Wild. Host Dr. M. Sanjayan, a conservation scientist and Emmy-nominated television news contributor, brings viewers on an globe trekking odyssey to understand how humans are woven into every aspect of the planet's natural systems. As a result of visiting 29 different countries over the course of two years, the series features spectacular natural history footage and encounters between wild animals and the people who live and work with them.
Traditionally humans are considered to be the ultimate destroyers of the planet. However, EARTH: A New Wild, challenges this premise and illustrates how humans are essential to the earth's survival. "This series is a first for nature films; it turns the camera around and acknowledges that spectacular nature doesn't exist in isolation, that humans are part of the picture," says Dr. Sanjayan. "In this way, we show viewers not only stunning, never before seen natural history but also discover extraordinary stories that challenge the very notion that humans are separate from nature, and how, in the new wild - humans and wildlife can - and must-- thrive together".
Dr. M. Sanjayan answered questions about his life and work. Read the entire interview here at Parade.com and see a trailer of the series.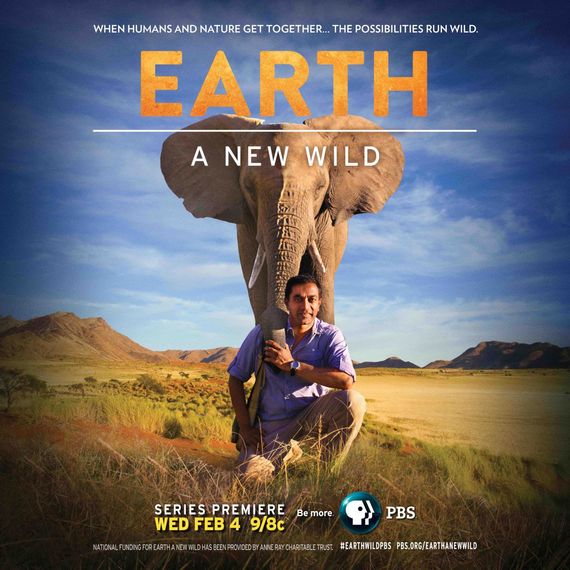 (Photo used with permission.)