November may be the most sex-filled month in viral ever. Affairs, sex tapes, Katie Couric booty dancing - it was almost enough to overshadow the Twilight New Moon premiere! Just kidding, that's impossible. So let's revisit the sordid fare that kept you clicking.
Hell Is For Huggers
The best Thanksgiving blessing this year had to be the Christian Side Hug song: an anti-frontal-hugging rap. Yes, you read that correctly. Video of the song's performance at a Christian youth event captured our hearts with lyrics like: "quit that hugging and slow down momma, hit my fist like President Obama," all sung over sirens and gunshots. The video became so popular that it sparked a debate in mainstream media on the biblical authenticity of the Side Hug. That and some snarky comments about crotch-grazing made it one holy viral sensation.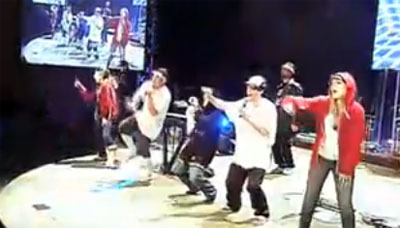 The Sex Tapes In Threesomes
There are few occasions when using "sex" and "viral" in the same sentence is a good thing, but November proved we're all just a bunch of perverts. There were not two but three celebrity sex tapes made the rounds on the interwebz.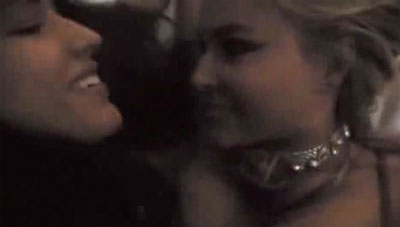 The first to own the internet last month was by seasoned pro, Carmen Electra. Despite the fact that it was more make-out video than sex tape, this one was already viral by the time it was plucked from YouTube.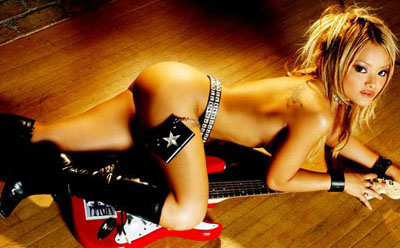 To pretty much no one's surprise, a sex tape of reality star Tila Tequila was leaked online. Never one to avoid law suits, Tequila threatened to sue the website that posted it.....which she probably intended to do just after completing her live Ustream performance where she stripped naked and masturbated with a tampon. Needless to say, sex scandals are the Field of Dreams for the internet, and thus Tequila's tape was a viral hit.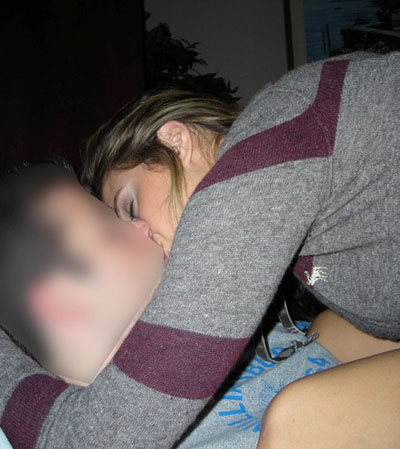 The next sex tape was by opposite-marriage advocate and Miss USA California, Carrie Prejean. Known for her way with words, Prejean called the tape "this biggest mistake of her life," shortly thereafter it was discovered she had made eight other sex tapes. Prejean then received a crash course in the life of a viral sex tape: nude photos spread across the Web, Donald Trump came to her aid and the tape was dutifully spoofed on Funny Or Die.
The (Wandering) Eye of the Tiger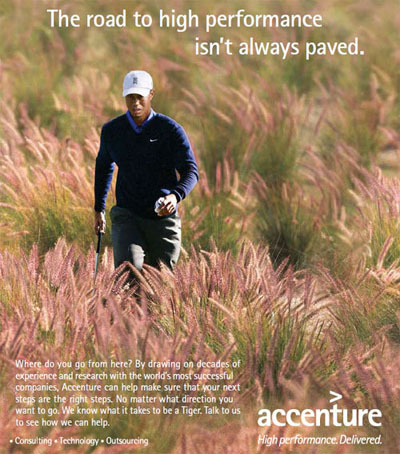 Oh Le Tigre, how you had us all fooled with your red Polo shirt and pleated golf slacks. Behind the scenes you were really just sexting with spray-tanned cocktail waitresses. Yes, November blew up the sex scandal by America's golden boy: Tiger Woods. The web went into a frenzy when news broke that Woods crashed his car into a tree at 2:30am as his wife wielded a golf club outside their house. Of course, photos of the mistress, statements and even dirty text messages took over the internet. While many were shocked by the scandal, some stopped to appreciate the glorious irony of Wood's inspirational Accenture ads. Tiger's viral wave continues into December and looks to be picking up steam.
Birth of Twi-ral Media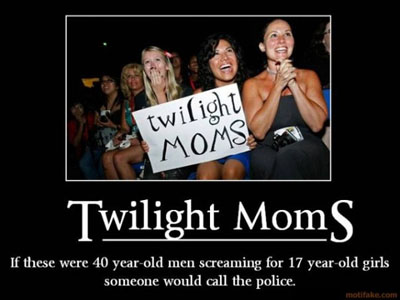 I'm going to come right out and say it: Twilight is officially rivaling kittens for Web popularity. The Twilight New Moon premiere in mid-November didn't seem to slow any of the films' popularity on the web, from posts on horrifying Twilight merch, cast interviews and photos of Twi-hard fans (you can thank Time.com for that term) -- even I started consider the whole sex-is-like-being-a-vampire thing. Twilight's endless viral hits have become so embedded in web culture that they've started to take over completely unrelated memes: Behold the glorious Twilight Three Wolf New Moon Shirt!
We Give Thanks For Gin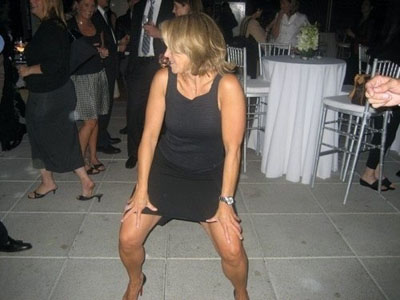 And finally, drunk people managed to overshadow an entire national holiday. No matter how many times Paula Deen gets hit in the face with a ham or Obama experiences the awkwardness of turkey-pardoning, nothing and I mean NOTHING will ever outdue a Katie Couric drunk dance! Just when you thought you'd gotten over October's drunk ewok fiasco(magic) on the Today Show, photos of Couric engaging in a gin-soaked sexy-dance surfaced and took the Web by storm.
Hopefully December will give us a break and prove a little more PG-13...or ya know, not.