Sabrina Chun, artist of the newly popular Blackprints collection of reverse black and white illustrations of classic cars, found her artistic inspiration from a culmination of different art movements from the mid-twentieth century (1940s and World War II-era propaganda posters) to the late 1950s to '60s British and American pop art, in addition to the retro-futuristic movement of the 1970s.
Sabrina's love of WWII-era artwork has influenced her taste in bold, powerful artwork and a passion for vintage fashion and style. The same portrayal of strength seen in the propaganda posters can also be seen in the design of classic, powerful automobiles which typically incorporate hard lines and robust styling. Without a doubt, she's drawn to striking prints, along with the powerful beauty of classic cars, which are a direct influence of the monochromatic, minimalist and bold style of her new Blackprints collection.
Art, including photography, has always been a powerful influence in Chun's life, which lead to her finding a knack for photographing cars about three years ago when she procured her first DSLR. Chun's first memory of a car was when she was about five years old; her neighbor would drive her around the neighborhood in his two vintage cars, a Ferrari and a Mustang, and she remembers the awesome rides to this day. From that first moment of her hair blowing in the wind, Chun had developed a passion for cars. She soon began visiting the Sonoma Raceway in California with her friends, which she enjoyed throughout her adolescence. She even brought her own NB Miata to the track to test out the car's hyperdrive.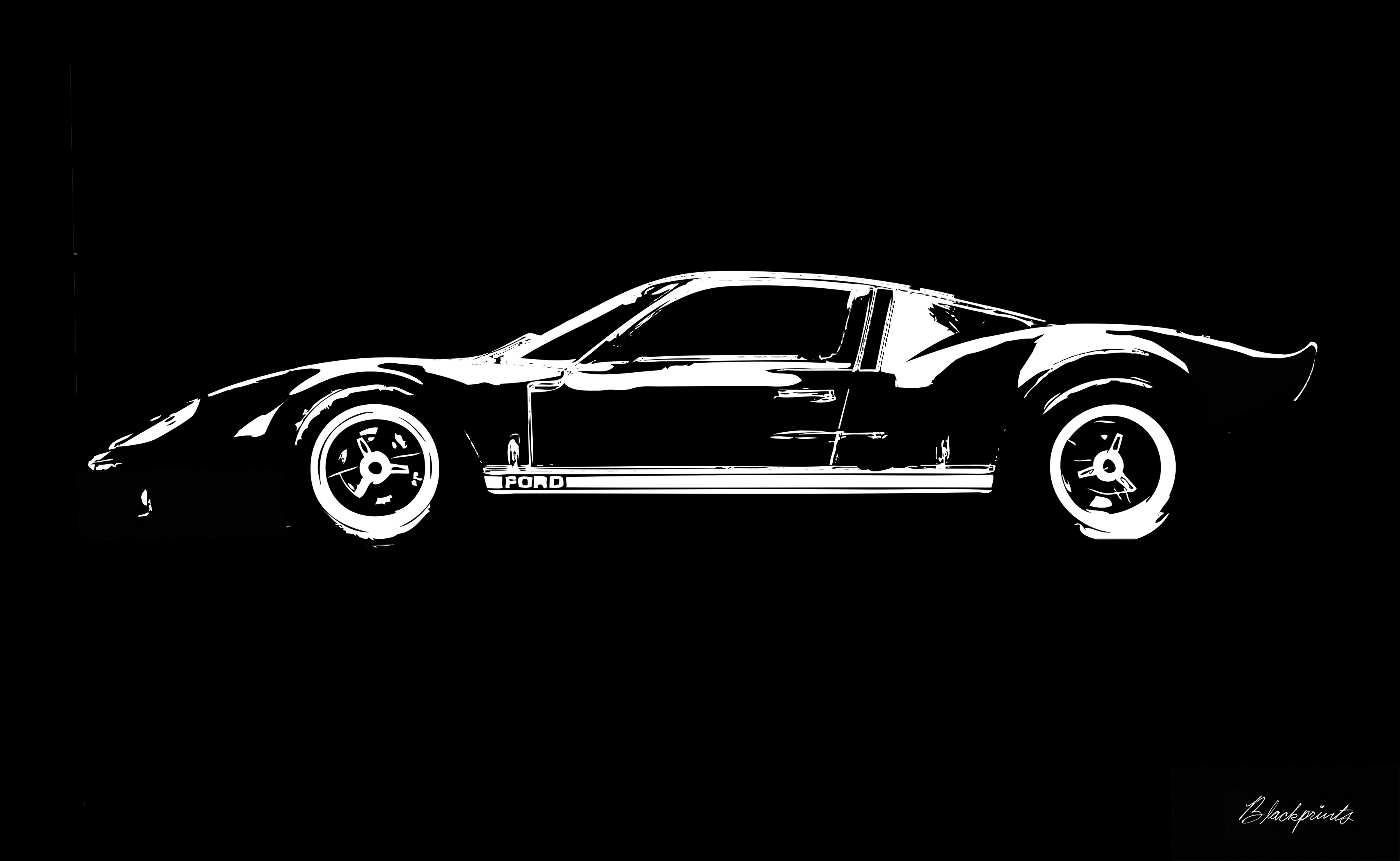 In March of 2013, Chun decided to combine her passion for art design and cars by translating her photographs of classic cars into minimalistic art prints in order to show others what she sees when she looks at a car. Chun has spent years at car shows and track meets photographing her favorite models, and believes that each car's story is displayed through the forged metal that creates the shape of each individual automobile.
Sabrina believes that we are attracted to cars because of their shape and form, their power and performance, and their feel and sound. Each car has its own story and the way a car is designed and built tells everything about its individual personality.
Chun's minimalist art style and Blackprints collection has reimagined the world's most beloved classic cars by highlighting their unique striking features with the intention of reminding the viewers why they fell in love with these cars in the first place. "Each of these prominent and exposed qualities give a car its own definition, which is what viewers recognize and remember," says Chun. "Imagine seeing nothing but that and we can now appreciate these cars in a new light."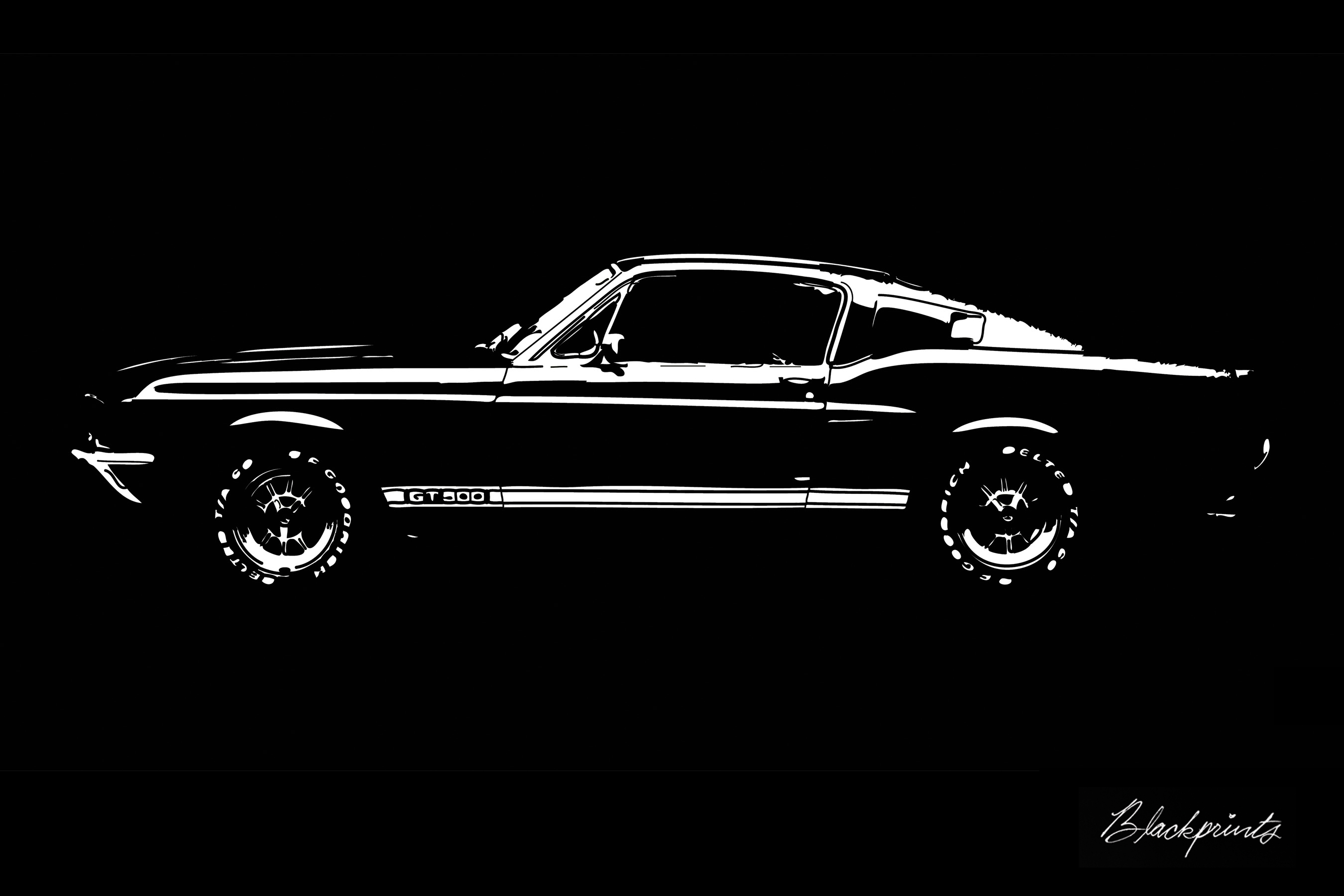 Her Blackprints collection includes reverse black and white illustrations of the Porsche 911, '67 Mustang GT500, 427 AC Cobra, Lamborghini Countach, BMW E30, Ford GT40, Volkswagen Microbus, DeLorean DMC-12 from "Back to the Future" and the Ghostbusters Ecto-1. Chun chose these nine cars for her first collection after carefully curating and selecting, in her opinion, the most popular and aesthetically pleasing cars of the past twentieth century; European racing cars and American muscle cars, in addition to two awesome and recognizable film cars, Back to the Future and Ghostbusters.
Each Blackprint is extremely eco-friendly; the photographic-quality prints are made of recycled paper and the ink and solvent are both soybean-based. In order for Chun to bring the elegant black and white silhouette prints to life, she needed help funding the collection, so she looked to Kickstarter, the most popular crowdfunding platform out there today. Within 24 hours of launching the campaign, she raised the funds she needed to bring the collection to print, and has now raised $65,000 more than her initial goal.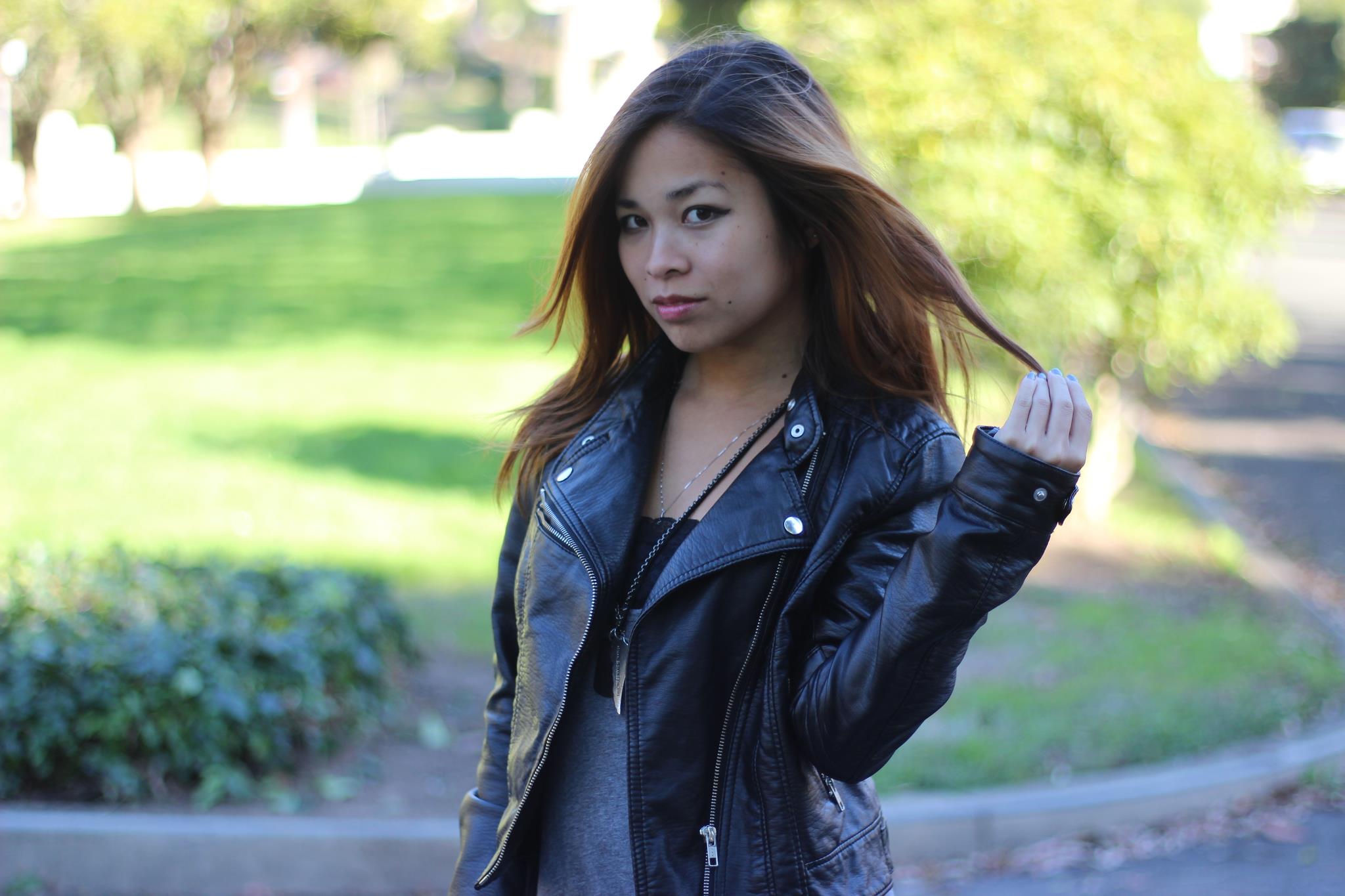 Sabrina Chun
To learn more about Chun's collection, visit the project's Kickstarter campaign page.
Images courtesy of Sabrina Chun