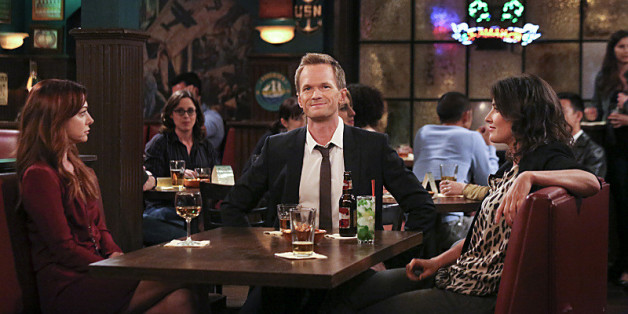 Spoiler Alert: Do not read on if you have not yet seen Season 9, Episode 11 of CBS' "How I Met Your Mother," titled "Bedtime Stories."
When show creator Craig Thomas announced that an entire episode of 'HIMYM' would rhyme, the Internet unleashed a chorus of hate. Fans cried that the show "jumped the shark" or that the writers had run out of ideas.
While the Nov. 25 episode, "Bedtime Stories," leaves us a bit perplexed, I'd counter that whole run-out-of-ideas theory. Thomas and co-creator Carter Bays have injected funky episodes in nearly every season, and though I've never been fan of musical episodes, I can appreciate their ambition in terms of medium.
BUT -- and this is a big but -- nothing really happens in "Bedtime Stories," unfortunately, and the episode serves as filler in a season where fans view every moment without the Mother as filler.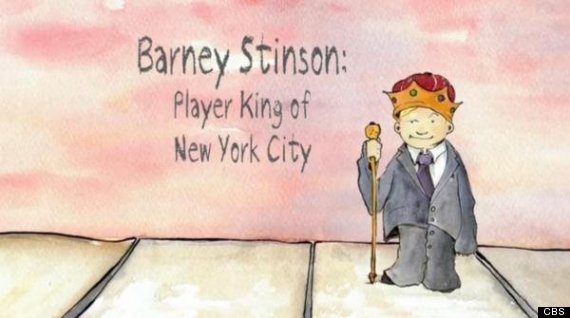 The rhymes are justified by Marshall's need to put baby Marvin to sleep on a bus headed to Farhampton. By the end of the episode Marshall is just five miles away from the Inn when the bus breaks down. When he says (in rhyme) that he'll just walk the end of the way, my heart sank just a smidge. Judging by the previous episodes, we may not see Marshall's reunion with Lily and the gang for a while.
Mostly written through flashbacks, "Bedtime Stories" chronicles a few goofy and non-essential tales about Barney, Ted and Robin. Barney challenges the "player kings" from other boroughs, who all just happened to look like him. (We now have a soft sot for Captain Bill from Queens). He poisons them and becomes player king of New York City. Victory.
James Van Der Beek makes a guest appearance as his recurring character, Simon, Robin's ex-boyfriend/ former Canadian pop star. Robin sees him looking fi-ine at a bakery, steals his wedding cake and eats it all. Then does a keg stand. Props to Robin.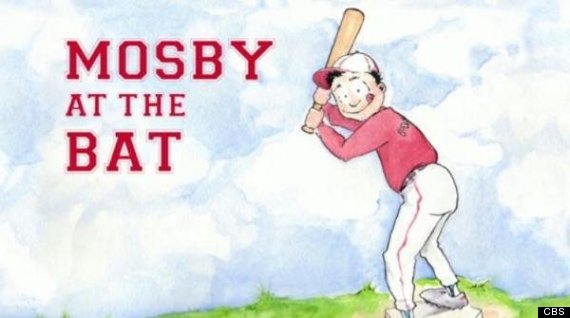 Ted goes out with a physics professor and consults the gang to figure out if the evening is a date or not. Barney invents the "Dateline," a spherical chart to determine what is a date and what is not a date. It harkens back to his "Hot/Crazy Scale," but "Dateline" is mentioned so casually, it may not have the same legacy in "HIMYM" lore.
I'm finding it difficult to invest in Ted's dating life through flashbacks. Now that we know who the mother is and where they will meet (vaguely), it's nearly impossible to care about a random date with said physics professor. But hopefully, we won't have to feign interest for very long, and Ted will meet the Mother ASAP. Please.
What did you think of "Bedtime Stories"? Were you into the whole rhyming bit, or did it put you to sleep like baby Marvin?
"How I Met Your Mother" airs Mondays at 8 p.m. EST on CBS.