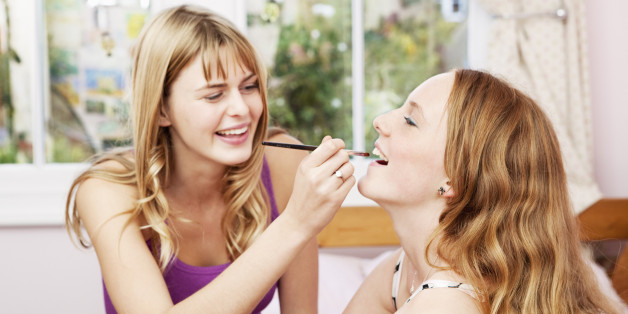 If you want to know how old I am, peruse my Twitter, add me on Snapchat or browse my Netflix account. Between the Taylor Swift fan girl tweets and "Movies Suggested For You," (oh Netflix, little do you know I've already watched both My Little Pony and The Wizards of Waverly Place Movie) you catch a glimpse of both my ages: my physical age, 23, and my spirit age, 16.
I wouldn't quite call myself an "adult" yet. I know at 18 I was supposed to be thrilled to call myself independent of my parents and no longer have to sit at the kids table at family affairs, but with each year new requirements seemed to be expected of me: I should be well-read and well-mannered; I should have refined tastes in music and film; I should dabble in another language and always be caught up on the news. The rules of adulthood were not as carefree as I expected, so I dived further into my safer, simpler teen tastes.
The problem was that the older I got, the less acceptable these habits and preferences became. It might have been cute or funny to know I still loved trick-or-treating, ditched school to go to the Harry Potter premieres and religiously read Seventeen well past my seventeenth year when I was still in high school, but once I left, they became my well-concealed quirks.
I always got along fairly well with adults, but with each passing year I came to realize that I enjoyed the company of younger friends equally if not more than with peers. Whether they were one-year or seven-year age differences, my friendships with teens (particularly my sister, 19, and boyfriend's sister, 16) continue to be some of my most valued and honest relationships.
Why is maintaining friendships with youths so wise? By now I can pretty much pinpoint the reasons behind my successful teenage friendships.
1. You realize teens are actually really smart.
They may still be taking geometry or attending ACT tutoring, but they are a wealth of knowledge in subjects I'm not well versed in. Technology's next "big thing" is typically determined by this demographic, and they can direct you to the most popular YouTube video or the next best research methods.
2. Their minds aren't poisoned by adulthood issues quite yet.
...for the most part. They won't judge if you order a burger, fries and a milkshake. They aren't going to brag about their raise and close relationship with their boss. They won't detail the intricate and sticky web that is their love life. Conversations are lighter and times are simpler.
3. They help you get your mind off those aforementioned adulthood problems.
Regretting that burger, fries and milkshake you just scarfed down? Still replaying your boss yelling at you last week in your head? Feeling hopeless about your dating situation? Teens know the best ways to distract and entertain you -- whether it be your fourth time seeing Frozen or a shopping trip to TopShop.
4. Your guilty pleasures aren't guilty pleasures with them.
This one is a biggie for me (if you didn't catch that earlier). My teen friends are never going to judge me for watching Pitch Perfect for the sixth time in two weeks (fact), laugh at me when I tell them I memorized this High School Musical scene as a junior, and are simply impressed when I tell them I got to be an extra in The Suite Life of Zack and Cody (it was for this episode, if you were wondering).
5. You get the opportunity to mentor them through issues you've already overcome.
Remember how low you felt when you didn't make the volleyball team? Didn't get invited to a friend's birthday party? Got rejected from your dream school? You now have the chance to turn those learning experiences into advice and support for your younger friends. This is the most rewarding and fulfilling part of these friendships ... until they pay it forward and have younger friends themselves.