Sitting down at a random lounge area in a mall, I interviewed YouTube star, Jun Sung Ahn, better known on YouTube as Jun CurryAhn. According to him, if you say, "CurryAhn" fast enough, it sounds like "Korean," which he is. He's been playing his way through popular pop music, including "Gangnam Style," Taylor Swift's "Red" and recently, The Hobbit soundtrack (Peter Hollins collab), by making violin covers and posting them onto YouTube.
He says about his recent success, "It still feels kind of unreal... If it was me, like a year ago, and I even thought of getting 227K subscribers, " Jun pauses. "I guess it's just unrealistic. It's just unrealistic."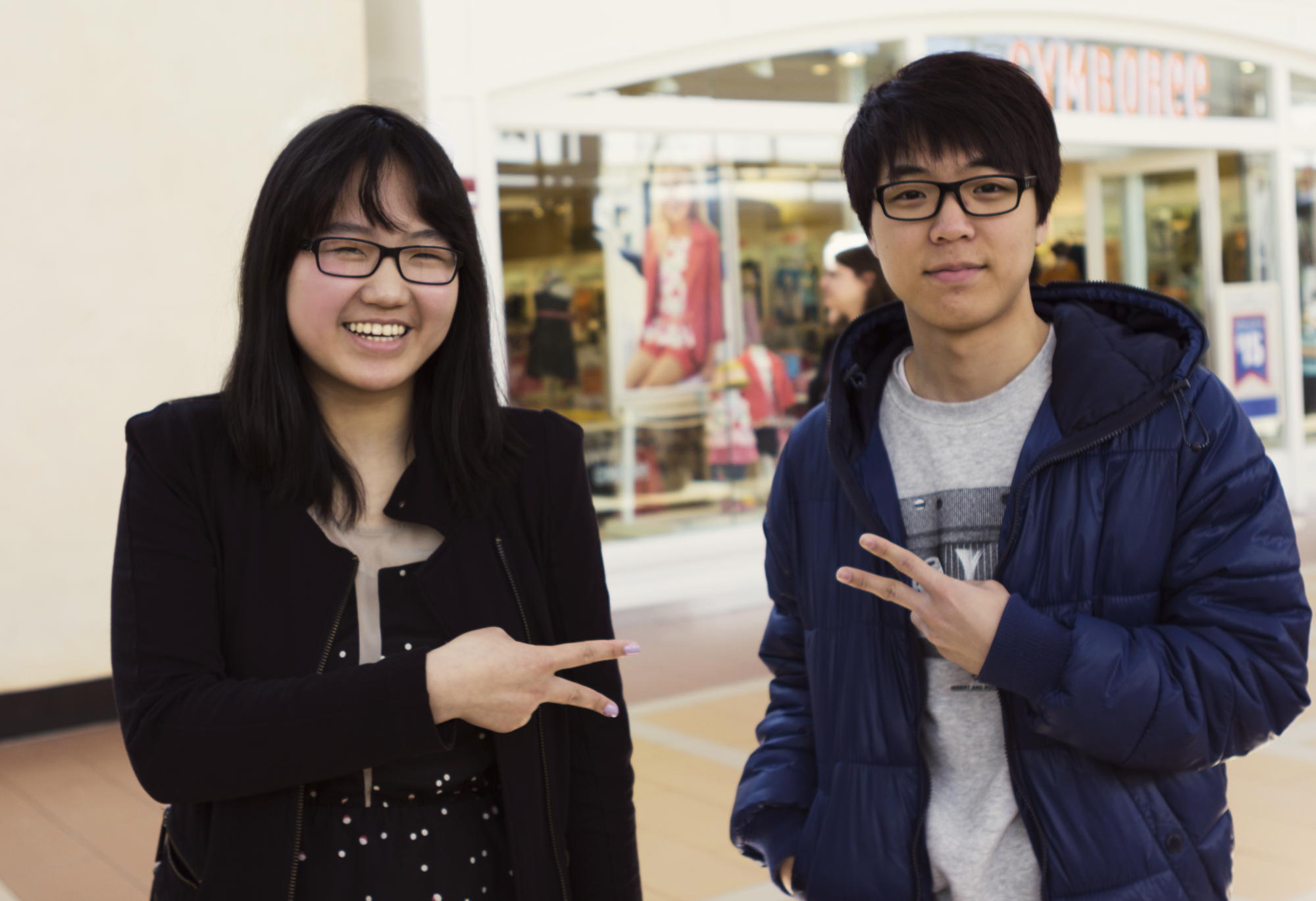 One then, has to wonder how Jun, who recently turned 20, manages to balance his burgeoning YouTube career with college at Northwestern. He works on his YouTube related work in between classes and works on it for three to four hours. Jun says that when he first started YouTube, he "wasn't planning on making a YouTube career out of it, or anything. Even a couple months into it, even when [he] had a thousand subscribers or something, this is not going to be a big deal. This is just something for fun, right?"
When I sat down to talk with Jun, I saw a little of the awkwardness that his fans seem to love. "His awkwardness is so cute!" reads a recent comment on one of his cover videos. Today, he's shed his panda hat (or is it a scarf?) that he's been wearing in his videos for a basic gray sweatshirt and dark jeans.
Achieving 227K subscribers, a shout-out from PSY, inspiring viewers around the world to pick up the violin and having 17 million views on YouTube by age 20 aren't on a typical teenager's resume, so does Jun have any regrets about his teenage years? He pauses. After some thought, he smiles impishly and says, "No, not really. I wish I studied more... In high school, there are classes that you have to take, like history, but once you're in college, you get to take the classes that you want to."
Jun is a busy 20-year old, drastically busier than he thought how his college life would be when he was a teenager but he's doing what he loves. I ask him, "So the key is following your passions, then?" and he replies, "Yeah, following your passions is key," looking straight into the camera with a sense of conviction and determination.
Jun Sung Ahn, who is also an avid Taylor Swift fan, says that his favorite T-Swift song is "Breathe" and when I ask him about the specific song (Was it the one with the rain pouring down?), he shakes his head. "No, that one was 'Should've Said No.'" He really does know his Taylor Swift songs, it seems.
His advice for fellow YouTubers? "Be consistent with your work. Even if you upload once a month, your work needs to be consistent, so you can't be like, 'Oh, I'm a singer this day' and be like 'Oh, I'm a violinist' the other day. You can't be like that. You have to be consistent with your work and try to reach out to your audience." Jun definitely has his pulse on YouTube.