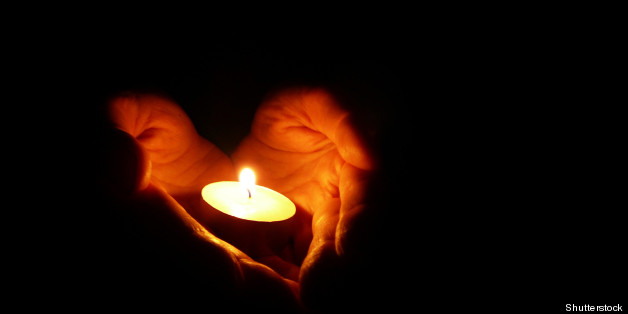 The Tony Blair Faith Foundation believes respect and understanding of religion is central to securing a sustained peace in the fast-moving and modern 21st entury. The Foundation works to manage the tensions arising when different faiths and cultures are thrown together, and combats those who seek to distort religion for violent ends.
Face to Faith is the Foundation's global programme for high school students. Using facilitated video conferences and a secure online community, the programme empowers young people (currently in 20 countries around the world) to learn directly from each other in dialogue, to respect, not fear difference, and become true global citizens.
As part of our commemoration of U.N. Interfaith Harmony week, we asked our students to write a blog about their "Friend of a different faith or belief," reflecting upon what they had learned from that relationship, about the other person and themselves. Two hundred and thirty students from seve countries across the world wrote, filmed or recorded a blog for this competition, and the best were selected by Huffington Post Senior Religion Editor, Rev. Paul Brandeis Raushenbush.

For more information, please go to the Foundation's website and follow on Twitter: Tonyblair_TBFF
and @Face_to_Faith.
Hello Face2Faithers! My nickname is Memo, I'm from Monterrey, Mexico and I have known a lot of people of all around my country because I play for the state team of table tennis. I'd like to tell you about a really special friend I no longer have. His name is Tito Andrade and he was from Tabasco, Mexico (maybe you know it because of the salsa name, just kidding). This friend of mine also played Table Tennis and went to the same tournaments as I did, so we saw each other like 10 times a year.

Tito was a really funny guy, he was the type of friend that speaks very little but when he talks he made you laugh until your stomach hurt. I believe that we where different in that way because I speak a lot but I never make any good sense into my words so we complemented each other. It was a really good friendship during the tournaments.

Tito was a role model for a lot of people and his belief was really not to believe in anything special. I never asked or talked really deep into the subject but he was the type of Catholic because his parents were, not because he wanted to. But the words he spoke were really inspiring. He lost a lot of games; he wasn't that good, but he always knew what to think or how to bring you up when you lost. He often said that what we received was the reward of our effort, and it actually made sense: If you don't work hard enough, you can't expect big victories.

But this great person, on the morning of June 18, 2011, decided to commit suicide. Without a warning, without a sign, people near him from Tabasco began to post in his Facebook about how sorry they were. The news covered the story, and everybody around the national table tennis environment found out what happened.

Tito's friendship showed me to show my love to everyone who deserves it before it's too late. I never had the chance to tell him just what a great human being he was. I didn't care if he believed in God or in something, but I knew he took that decision because he couldn't find any more faith to fight for, because in my opinion that what faith is, something that makes you fight, something unexplainable that makes you keep it going even when you think you are lost. Tito couldn't finish his fight, but he did give all of us a lesson of how we should never loose faith. Today, every day, I still think that I have something to fight for and never give up. I never thought the loss of a friend will make me change but this loss was different because I couldn't hear Tito's words trying to bringing me up.
My name is Guillermo Vargas, but everyone calls me Memo, I am a 17 year old Mexican teenager, I study at ITESM. My favorite assignment is History because I like to relate the things that happened in the past to what is actually happening now. I'm planning on majoring in International Relations.
I practice professional Table Tennis and I'm in the state team. I have been playing since 2009 and I have participated in many national events most of them ranking in the top 3 places, in 2011 I was National Champion in Teams modality. On Tuesday, April 30, I participated in my fifth and last National Olympiad.