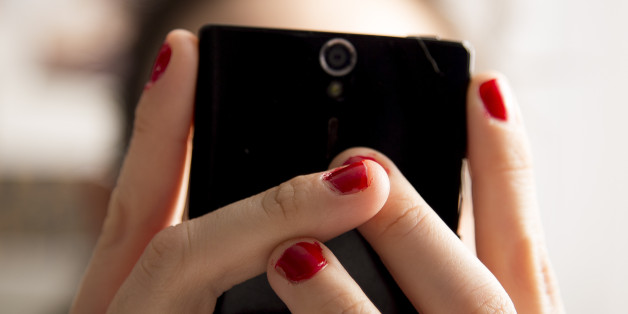 Oh Tinder. You have made me more judgmental than I could have ever thought. But, I do like to learn lessons from all things in life.. and Tinder is no exception. With that said, below is a guide of 25 rules for ladies to help separate douche from non-douche. #Icanteven
And for men--consider this your Tinder Bible. You want more ladies to swipe right... take this advice!
1. Bathroom Selfie
This is weird. And awkward. And you never look cool. Plus- your bathroom is typically dirty and still looks like a college kid (if that). Just don't.
2. Car Selfie
Again- this is weird. And if its cause you are trying to subtly show off a nice car you drive- it just makes you look like a douche. The jig is up. And trying to show off your car is not attractive anyways. Please stop.
3. Shirtless Selfie
No sir. Urgh. #Icanteven. Go back to hanging out with The Situation.

4. Club Pic
The only acceptable pictures for a guy in a club when he is in his 30s is on a bachelor party--in which case, if you are posting those pictures to Tinder--you have totally violated bro-code--those pictures shouldn't see the light of day--but your vanity (of how good you apparently think you look in this pictures) won out over your loyalty. Not cool. If you can't even be loyal to your bros--how could I ever think you could be loyal to me?
5. Clear Sunglasses
This one is often accompanied with #4 and #8. No. No. and No. Just no.

6. Sunglasses in every picture
I wear big sunglasses when I am either in the sun (what a concept) or really hungover (in which case I am puffy with blood shot eyes and trying to hide as much of my face as possible). So if every picture is you with sunglasses on--you are either wildly insecure about how you look or uncomfortably unattractive. Either option is no bueno.

7. Hat in Every Picture
You are balding. And I'm open to that. But I'm not open to a guy hyper-aware and insecure about it. You're out.
8. Posing with a Bottle of Alcohol
These pictures are usually combined with #4--a pic in a club. And the bottle of alcohol only makes the picture that much worse. Are you thinking I am going to look at this picture and go "oh boy--he can do bottle service at a club--I should totally sleep with him!"--- no. come back to reality.

9. Flashing a wanna-be gang sign, peace sign, or other random hand signal
You are not Puffy. Or P.Diddy. Or Biggie Smalls. Or Snoop Dogg. Or Snoop Lion. Or Tupac. Or Tupac's ghost. This hand gesture says "I have no money. No ambition. No education. And spend what little money I have on rims for my car that is more than 20 years old, sugar cereal, and knockoff Gucci apparel." In other words: Broke. Ass. Ghetto. Loser. Note this often comes in unison with #4, #5, and #8 respectively.
10. No Profile
You have zero personality or think you are too good looking to bother with a profile (you aren't)--and clearly only want a woman concerned with looks. So--I'm gonna pass.
11. Less than 6 Pics
Tinder auto-populates from facebook. So if you have less than 6 pictures- what you are saying is that in this digital age and from your facebook page--you literally don't have at least 6 pictures that you deem acceptable? Something is off. Next!
12. All Group Pictures
You are unattractive and don't want me to know which one you are. Nope.
13. Family Pictures that Include Your Ex-wife/baby momma
I'm cool with you having kids. But don't put the 3 year old family picture that includes your ex in your profile. Go to work- ask a co-worker to take a quick picture of you. Replace that photo. Even if you don't think you look good--I promise--its still an upgrade.

14. Duck Face
Girls started doing it cause they thought it made their cheek bones look more defined (damn your Courtney Cox!)-- and now its just lame girls who's career aspirations are to be on a bad reality TV show. You do a duck face and you are at least two steps below these girls. Usually dudes guilt of the Duck Face are often violators of #1, #4, #5, #8, and #9. Please stop.
15. Serious Face
This typically comes with #1-3. I've already passed--but now, I'll take a screen shot of it and when talking to my girlfriends about how painful dating in your 30s can be--I will use this picture as a proof point. And I will point and laugh. My friends will too.
16. Professional Photos
If you are over the age of 25 and have to have a second job to support your "modeling" career or if your "modeling" career requires you to take benefits from the government, your parents, or friends--you aren't a model... and paying someone to take pictures of you so you can post them on your social channels also does not make you a model. The key thing about being a "model" is that someone PAYS YOU to take your picture. Why is this so hard for you to comprehend?
17. Mattress on the Floor
This is typically identified in #1 or #3. I'm already making fun of you--and now I am just shaking my head in half disappoint and half annoyance.
18. Wearing Ed Hardy, Affliction, or Anything Related
Gross. No. If you haven't realized you are a walking joke in that shit at this point--I don't know what else to say.
19. Not Mentioning Your Career in Any Capacity
I'm likely going to get a lot of flack for this one--but eff it. You either aren't ambitious, don't have a career worth mentioning, don't have any passions, or have attempted to go through life on what you deem are "good looks"-- none of these situations makes you of interest to me.
20. Bedazzled Jeans
This is same as #18. Even during rodeo in Houston, TX. Its still not okay.
21. Instagram Handle in Your Profile
Douche. Mega douche.
22. Not Listing Your Height
Its means you are shorter than me (I am 6ft). Pass.
23. A Digital Photo of an Actual Physical Photo
You don't actually look like any of your pictures--you are at least look 10-20 years older than any of your photos cause the only ones you have to post pre-date digital photos.
24. Fishing/Hunting in Every Photo
One or two is okay. More than that--you likely prefer hunting/fishing more than sex and football. In which case, as a huge fan of both football and sex--I'm not interested in trying to compete.
25. Tiger Picture
This is so random I don't even know where to start. Is there like an "If you are a douche come get your picture taken with a tiger" amusement part or something? I mean WTF? Take your tiger picture down.