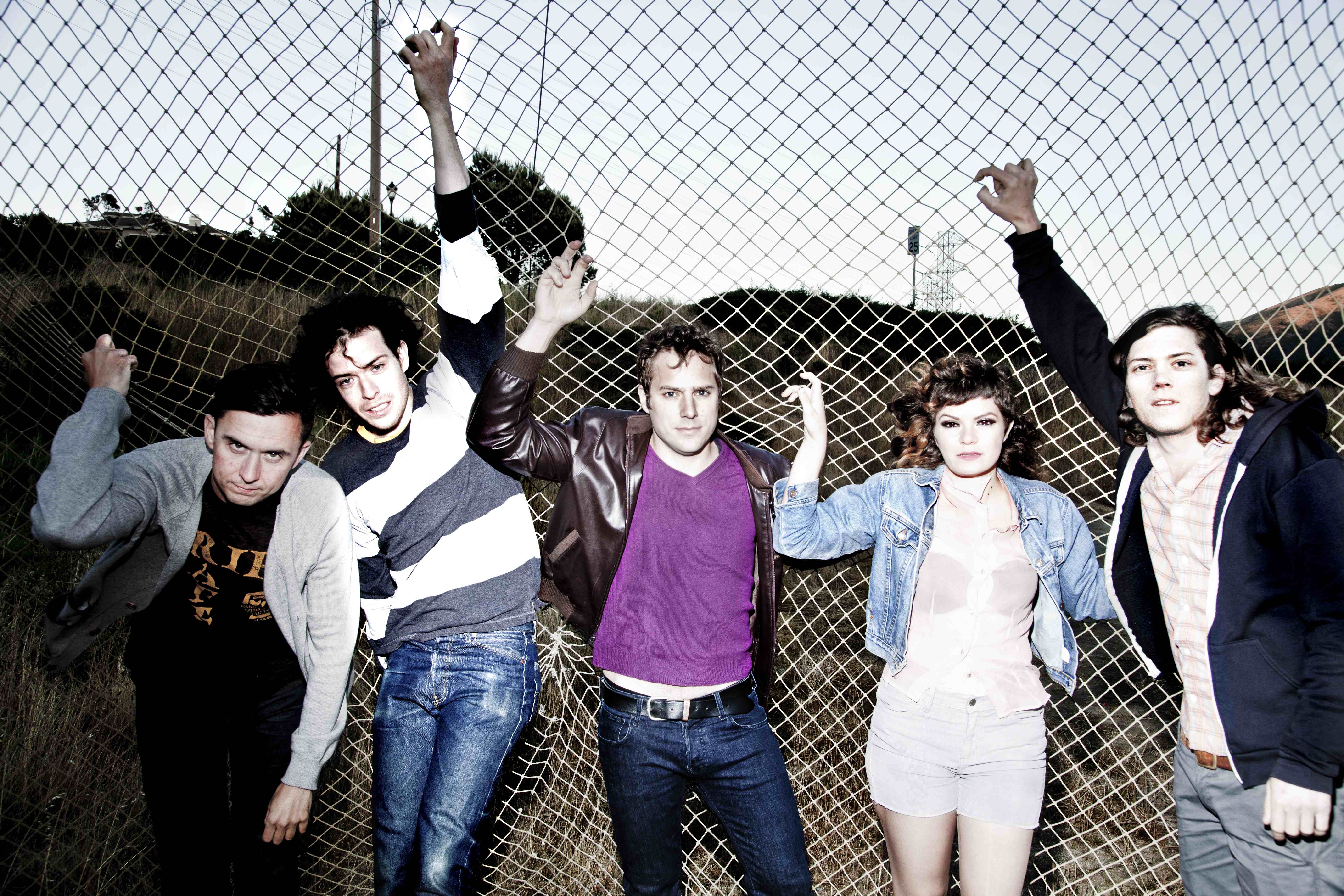 Natalia -- lead singer and cutie from Social Studies answered some Band Bites this week. Leave it to a girl to answer my date question the right way! And, with a Frenchman in the crew who insists that a meal must include everyone sitting down together, this band rates high on the bite chart. Their second album, Developer, is dreamy.
1. What do you eat before a show?
I usually try to eat light and avoid dairy, so salads are great! But on the road it can be difficult, so my general rule of thumb is just don't eat too much.
2. What's your favorite thing to get after a show? On home turf and elsewhere.
Burritos! They are San Francisco's go to late night food and you can find them everywhere. I'd probably get a super veggie burrito from Casa Sanchez and call it a night.
3. Where've you had your best post or pre-meal, what was it?
The home cooked meal we had at our friend Chris Lempa in Lawrence, Kansas. He pickles his own vegetables and after weeks on the road if someone cooks food for you it is heaven on earth!
4. Have any groupies ever made you anything and sent it backstage?
We once received a home-made spring loaded "glitter bomb" box of chocolate chip cookies from a fan! They mailed it to a venue so we got it when we arrived. We were still picking glitter out of our hair a week later.
5. If your mom was on the tour bus, what would she insist you eat?
She would probably make me eat some kind of cooked greens, quinoa and tofu, with pecan pie for dessert. She's a bit of a health nut, but she's got a real weakness for pies.
6. Who's the best cook in the band? What's their best dish?
Jesse is by far the best cook in the band. He grew up in France, so he has a distinct advantage over us Americans.
7. Who's the pickiest eater in the band? What's his/her deal?
Jesse wins this prize too! According to him, it isn't a real meal if we don't all sit down to eat, there's fresh bread on the table, along with a bottle of Côtes du Rhône.
8. Any on the road food discoveries or restaurants or roadside vendors... some hidden gems you've come across?
LA has amazing food trucks! I discovered a delicious Korean taco truck down there that blew my mind when we played Silverlake Jubilee.
9. Best two dates? Worst two dates? Two dream dates?
One of my best dates was a picnic at the top of Alamo Square complete with Saint André triple cream cows milk cheese and medjool dates from Bi-Rite. That combination is definitely a way to this girl's heart...
10. OK... I'm on the bus now. What do you what me to make?
Backseat sandos!