Voila!
It's been awhile since we connected but... here we are beginning an exciting new autumnal season.
By the far the BEST (and most meaningful) film I've seen recently seen, is the newly released, Least Among Saints. Written, directed and starring Martin Papazian, and produced by his famed Hollywood father, Robert A. Papazian with James G. Hirsch, this intense narrative follows Antony Hayward, a returning combat veteran. Suffering from acute PTSD, he painfully struggles to readjust to a broken life -- finally finding salvation through a different kind of service -- Wade, a 10-year-old neighbor in distress. Brilliantly acted by the young newcomer, Tristan Lake Leabu with dynamic Laura San Giacomo and wonderful Charles S. Dutton, Least offers up a vision that is tough and gritty, but definitely worth the ride.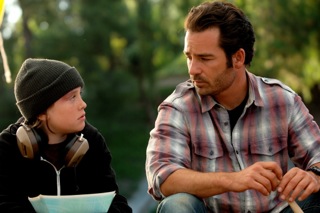 The special film screening was presented by TCC: The Creative Coalition -- the important non-partisan advocacy group founded in 1989 by members of the American entertainment industry. TCC educates leaders in the arts on issues of public importance including First Amendment Rights, arts advocacy and public education.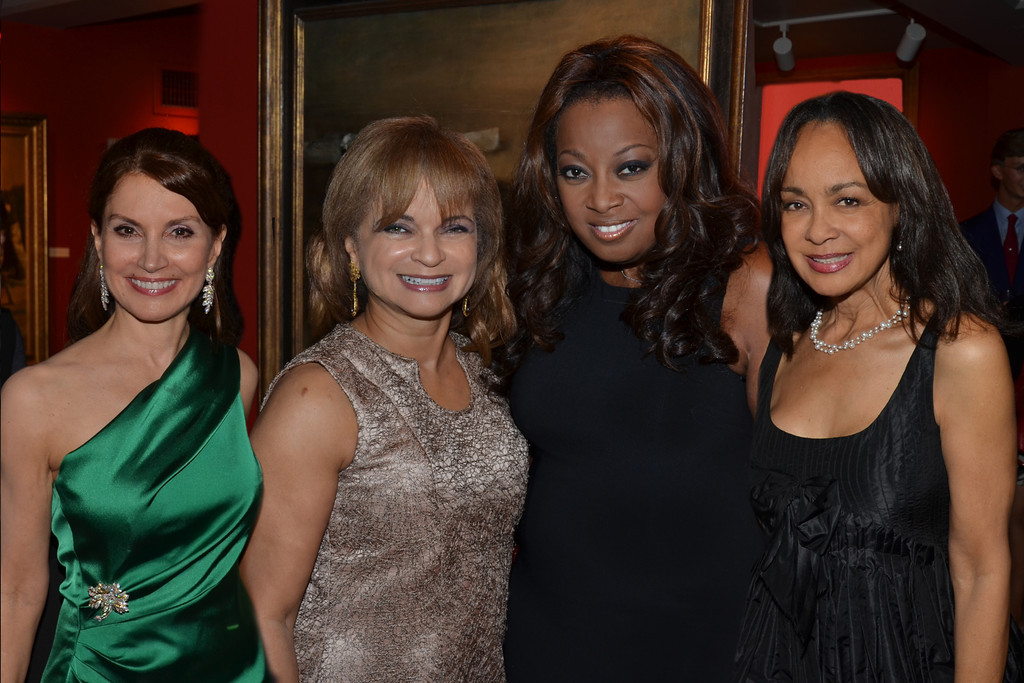 The Mission Society assists disadvantaged youth with education, workforce development, health prevention and community-building programs. Established in 1812, the Society serves over 7000 in Harlem, the Bronx and Brooklyn. My friend Christine Biddle invited me to the worthwhile very social fundraiser. Held at the beautiful Forbes Gallery -- which is currently exhibiting the intriguing artwork of Walter Stuempfig (1914-1970) -- it reminded me of the late Malcolm Forbes, conjuring up images of his arrival at my birthday fetes on his beloved motorcycles.
As for exhibitions, I highly recommend catching "Century Of The Child, Growing by Design, 1900-2000" at MOMA, before its close on Nov. 5th. This fascinating survey of the modernist preoccupation with children and childhood as a paradigm for progressive design thinking includes architecture, clothing, playgrounds, toys and games, schools, hospital equipment furniture, books and artifacts.
NYC's beautifully restored neo-Georgian Knickerbocker Club (The Knick) was originally founded in 1871 by members of the Union Club, as an exclusive "gentleman's club." Gratefully, policies have been stretched so that the wives of late male members are now also "grandfathered" in as members on their own. And so the renowned agent, Mrs. Marianne Strong, hostessed a wonderful dinner for her friends.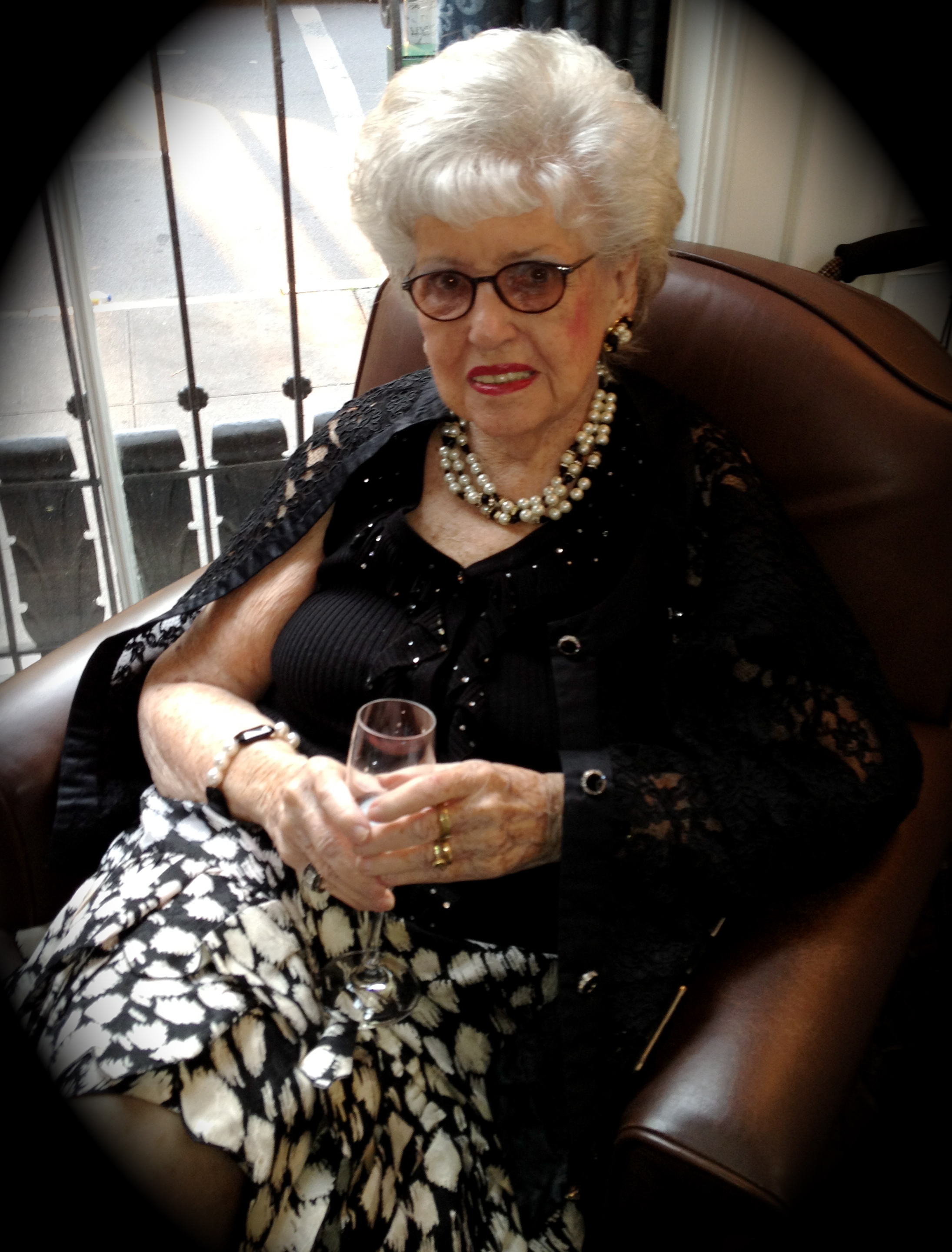 Speaking of NYC's prestigious clubs: Founded in 1868 to bring structure and uniformity of measure to the then-disorganized sporting environment, Central Park South's New York Athletic Club, recently presented swimming competitions at all levels.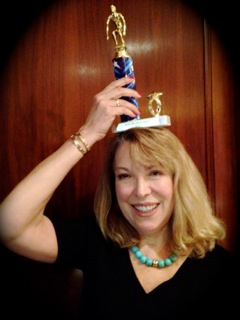 The Plaza Hotel was the scene for Douglas Hannant wearable-glam "Resort" Collection. The uniquely-designed attire, sported by models amidst autumnal leaves, is perfect for this transitional season.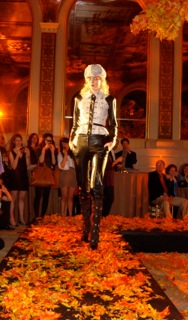 I am most fortunate to be surrounded by marvelous theatrical producers -- among them Robin Lane -- who regularly showcases her finds, plays and talent at the National Arts Club, and Georganne Aldrich Heller (the daughter of the late Larry Aldrich of the Aldrich Art Museum) who specializes in Irish theater. These are two special women, whose dedicated work is worth following!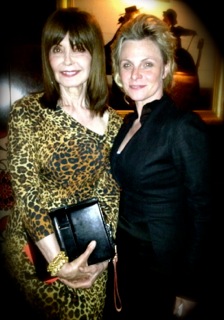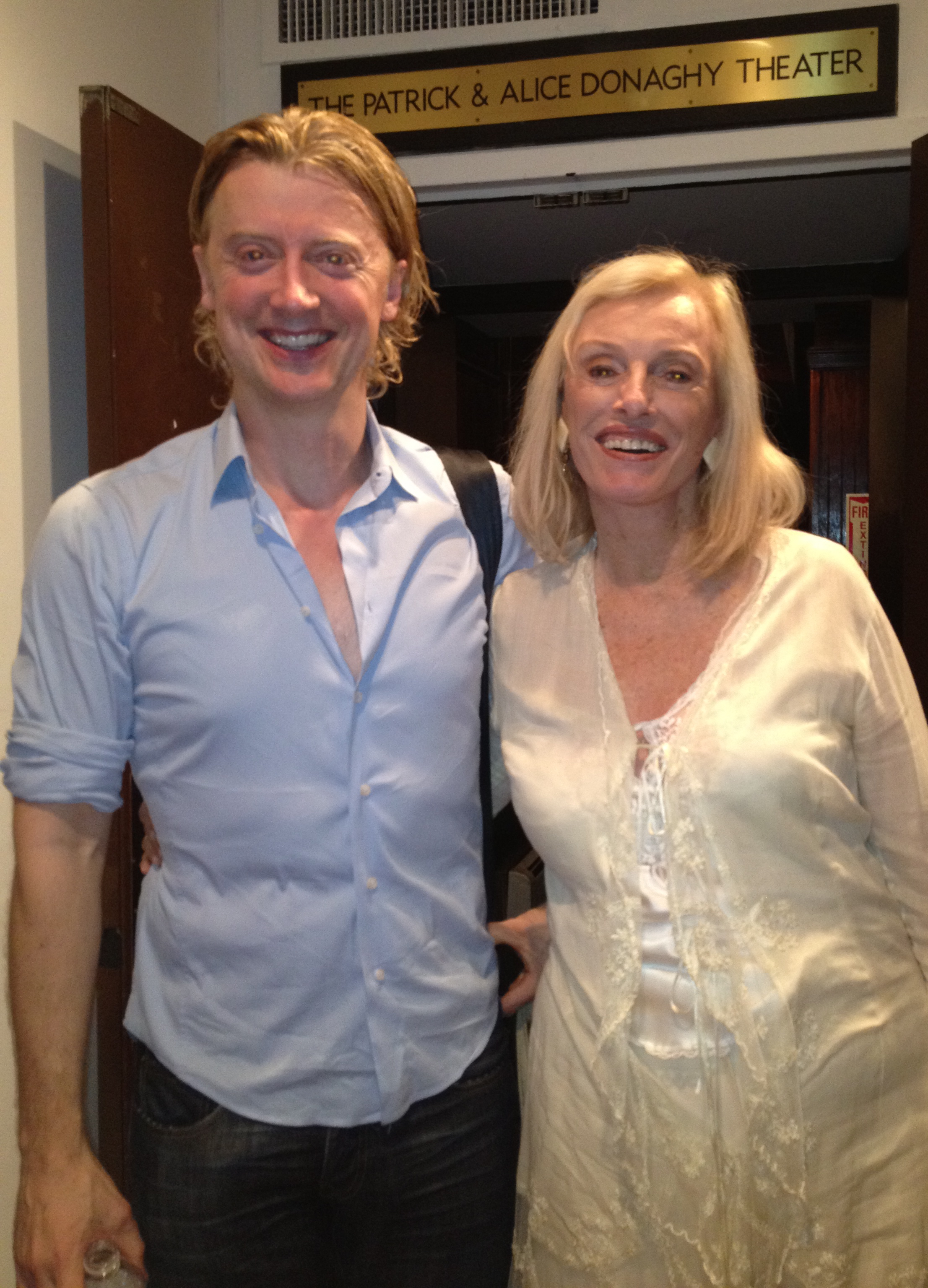 The Hudson River Park -- which I had the honor of working with (as in-house photographer and advocate) during its initial development, continues to offer one of the most inviting respites for busy overpopulated NYC urbanites and visitors worldwide. HRP offers cool breezes coming off the river, multi-use parkland, Sunday afternoon tango-ing, and some of the most spectacular sunset-viewing in our area.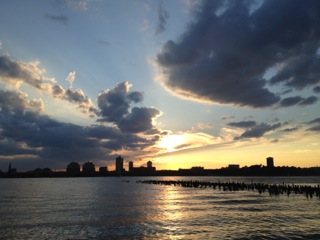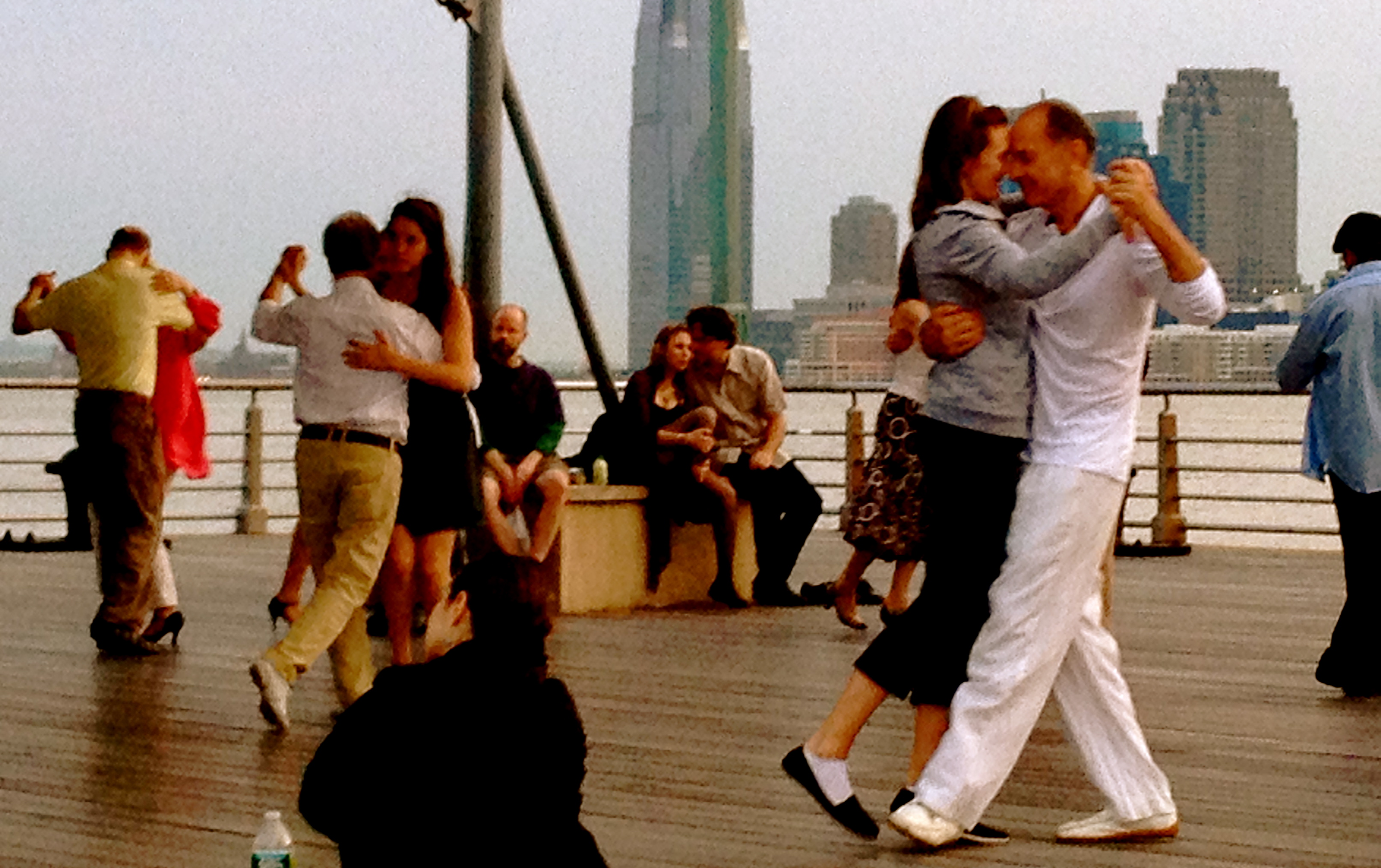 Finally, yours truly, celebrated her 21-plus birthday with friends at The Standard Grill (my most fav brunch destination). Our champagne toast atop the VIP outside roof area -- offered up one of the most awesome Hudson River views and stunning cityscape night skies.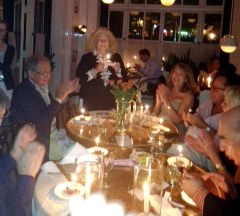 During the last few months, I have not only experienced the passing on of personal friends, but as well as those who populate our social and cultural landscape. This loss serves to remind us to cherish those we hold dear, to utilize our gift of time meaningfully, and to realize just how fragile and transitory are all our lives.
All Photographs (unless otherwise indicated) © Jill Lynne, 2012, www.JillLynne.com
To Purchase Photographs, Contact us at JillLynne1@mac.com
"Least Among Saints": Martin Papazian with Tristan Lake Leabu. Courtesy,Papzian-Hirsch Entertainment & Brainstorm Media)
The Mission Society Benefit with Jean Shafiroff, Kathryn Chenault, Star Jones and Alicia Blythewood
Elin Lake, President of O'Toole-Ewald, poses outside MOMA's "Century Of The Child"
Agent Marianne Strong at The Knickerbocker Club
Isabel Barnard-Biderman plays with her swimming trophy at The New York Athletic Club
Producer Robin Lane with featured actress Angelica Paige, "The Radiant," at The National Arts Club
Producer Georganne Aldrich Heller with actor Johnny O' Callaghan, "Who's Your Daddy" at The Irish Arts Center
The Douglas Hannant Resort Collection Premiers at NYC's Plaza Hotel amidst autumn leaves
Hudson River Park sunsets
HRP's tango
Jill Lynne and friends celebrating her 21-plus Birthday at The Standard Hotel's Grill