CULTURAL & CHARITABLE Catch-Up: August 2013
The Summer of Cultural Infusion:
The BUTLER, SPARK:A BURNING MAN STORY, SOUL DOCTOR, AVENUE Q, ILUMINATE,TED...
Text and Photographs © Jill Lynne, August 27, 2013
Summer 2013. The summer of Cultural Infusion!
How blissed am I to have been born into and live in the center of one of the worlds' most vital artistic scenes - NYC.
Following are but a few of my recent artistic inspirations...

On the 50th Anniversary of the very Reverend Martin Luther King's important "I Have A Dream" speech, I remember - in my youth - begging my parents to allow me to go participate in a Freedom Ride - the 1960s bus rides taken by courageous civil rights activists to protest "separate but equal" by desegregating the South.
My parents were activist members of CORE (The Congress on Racial Equality) and the NAACP. I recall passionately singing "We Shall Overcome", walking picket lines for social justice, and distributing endless petitions calling for righteous change.
Those were turbulent, formative times for our nation, the world, and me. The fusion of the Civil Rights movement, with additional socio-political movements including Women's Rights, Gay Rights, the rights of Native Americans and all indigenous peoples, brought me to an early understanding that social justice for one, must also encompass those very same freedoms for all.
Apropos, my first shared recommendation is first and foremost, dynamic historically based, documentary-style feature, THE BUTLER.
From the fine Academy-Award nominated Director, Lee Daniels (PRECIOUS...), based on the book, "A Butler Well Served by This Election" by Cecil Gaines, this true story
chronicles the civil rights movement and the intense socio-political American climate, through the eyes of Cecil (brilliantly portrayed by Actor Forrest Whitaker) who served seven presidents over a span of 37 years at the White House.
The great Oprah Winfrey offers up a nuanced performance as Gloria, Cecil's troubled wife. Oprah mentioned she brushed up formally on her acting with a special coach - and the result, superb.
Lest we forget how our many (all too-often taken-for-granted) freedoms were brought about by blood, sweat, tears and lives, THE BUTLER is a strategic reminder.
If yours truly had her druthers, this would be mandatory viewing for every school child in the USA - and beyond.
During my hippie-chick, flower-child days, I recall that wonderful inclusive feeling of being part of a collective - a sense of contributing to something greater - of belonging to a transformative culture, bound by shared values and goals. This led to living in a commune outside Berkeley, and attending WOODSTOCK (if but for only one day...)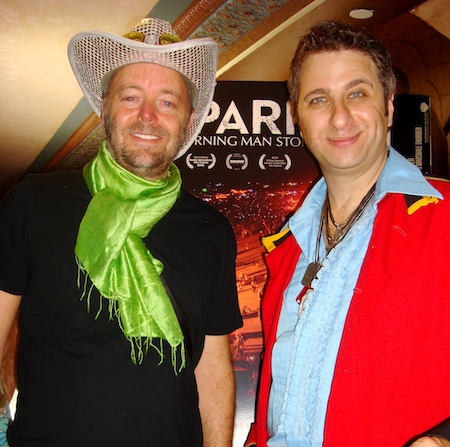 Reminiscent of that spirit, SPARK: A BURNING MAN STORY, the excellent documentary by first -time filmmaker Steve Brown recounts the extraordinary story of the 28 year old, annual large-scale-Art, and Community Festival. Despite the inhospitable weather, tens-of-thousands flock to Nevada's Black Rock Desert.
SPARK also offers a closer look at the festival and its co-founders as they struggle - despite growing pains - to maintain the integrity of a participatory, ethically-based community where self-expression and self-reliance are important tenets. The struggle - is also one of balancing anarchy and the necessities of control - to ensure safety and well-being.

Indeed BURNING MAN may be said to be the first of the true "Pop-Ups" where an entire collaborative city is built, celebrates wildly for a week, and then as an enormous wooden effigy of an abstracted MAN is ritually burned, the city is disassembled, leaving not a trace, and ceasing to be for another year.
At the premier many regular attendees noted the film is "The next best thing to attending".
Having been recently invited into the TED Community through the Manhattan-based TED X Salon, I found this inspiring sensibility oddly similar.
TED is a non-profit organization devoted to "ideas worth spreading".

Founded in 1984 as a Conference bringing together leaders in Technology Entertainment and Design, it has expanded globally through its two annual conferences - The TED Conference and TEDGlobal, as well as its readily accessible more-than-800 video - Program of Remarkable Speakers. Through its far-sighted inclusiveness and forward-thinking scale, it has created a significant community of new-thought leaders.
It is interesting to note that both BURNING MAN and TED arose at almost the same time - emerging from the greed and glut of the mid-1980s - as the Phoenix rises...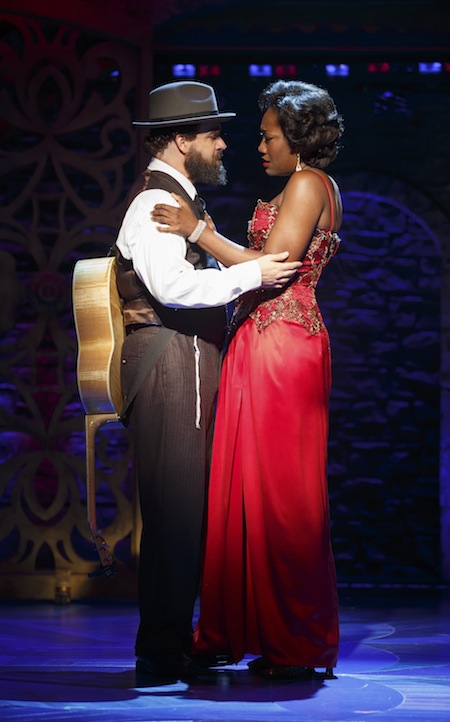 The dynamic new rock musical SOUL DOCTOR based on the life and music of Rabbi Shlomo Carlebach (1925 - 1994) also reflects a similar sensibility.
Rejecting the rigors of traditional Orthodox and Hassidic Judaism, Rabbi Shlmo, became a folk/rock musician and preacher of all-encompassing Love - hanging out with the likes of Joni Mitchell, Bob Dylan and Timothy Leary, before establishing a free-for-all spiritual center in the 1960s alternative culture of the Haight Ashbury, San Francisco.
This amazing story is highlighted by his unique collaborative relationship with the wonderful jazz/gospel singer Nina Simone.
SOUL DOCTOR introduces us to two new rising stars. Eric Anderson (curiously noted as a non-Jew) fully embraces the role of Shlomo giving a tremendous performance, and Amber Iman, playing Nina Simone, demonstrates a powerful presence and voice.
Selections from the musical score had me - despite my somewhat reserved self - clapping and humming along.
SOUL DOCTOR is playing at Broadways Circle In The Square.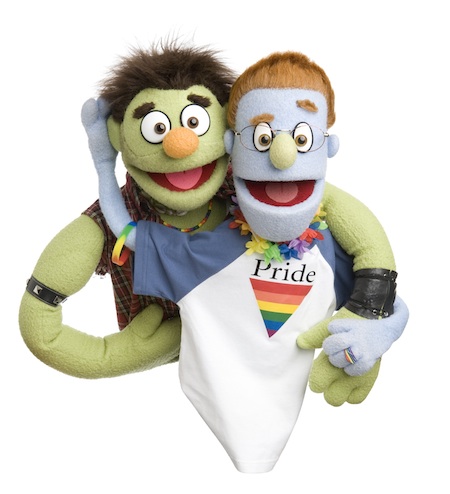 AVENUE Q is celebrating its tenth Anniversary. Musing on investor friends who had sung its praises when it was first discovered playing in the East Village, I decided this decade had slipped by all-too-speedily and it was a now-or-never.
Just delighted, was I, by this brilliant still-so-very-relevant strong, upbeat production. A synthesis of unique master-puppetry (such, that at times the dividing line twixt puppets and people disappears...) with joyous message-music, Q is also the story of community - a more contemporary collection of engaging youth curiously still struggling with many of the same very issues, on the pre-trendy LES (Lower East Side).
AVENUE Q is playing at one of my most favorite Off-Broadway complexes - New World Stages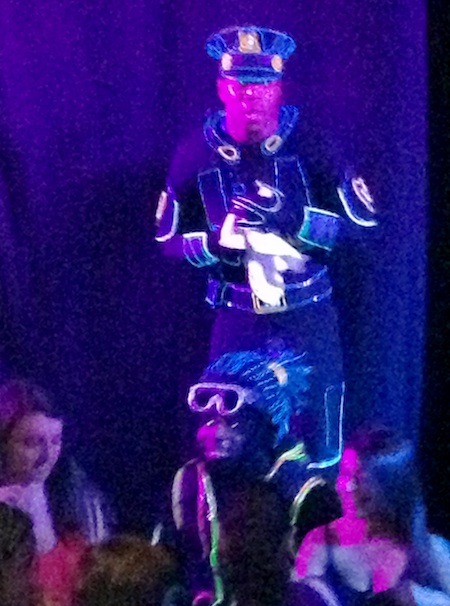 Also playing at World Stages is ILLUMINATE: ARTIST of LIGHT.
Although I love Dance (and dancing), admittedly Hip-Hop is not my fav style.
However I found the dance troupe energetic, positive, and the technology - whereby the dancers themselves disappear, only allowing selective neon illuminations of specific body parts - fascinating.
Also impressive was the loud enjoyment of the crowded audience, filled not only also by newbies but also by second-timers, returning with families and friends.
I did find myself musing on how this new light tech might be utilized by an Alvin Ailey or silhouetting a ball-gown.
It is interesting to note: I was first attracted to ILUMINATE by its Poster, on view at New World Stages, where AVENUE Q, is also playing.
Spaces such as this complex of theaters and entertainment promote community and involvement, and as such represent a trending wave.
THE KING's WHORE, a new production by Rob Santano, Directed by Jen Weinman, is described as a Modern/Historical Mash-Up of Henry VIII & Anne Boleyn; s Debacle of a Relationship". Well-acted by seasoned rep company Actors; this Soho-based production was truly mind-stretching in its fascinating visualization and innovative staging.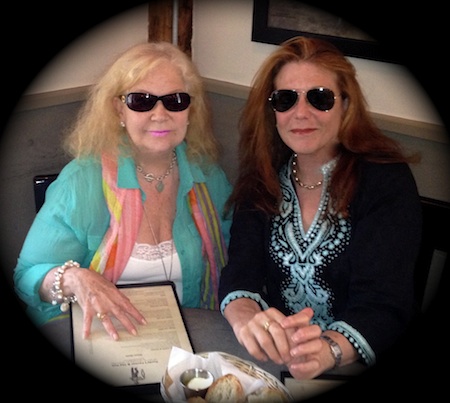 Yours truly celebrated her Summer Birthday at one of my best-liked Restaurants, Farmer & The Fish. In Purdy New York - located on the 22 acre Purdy Land Trust in North Salem - an interesting equestrian-based community known for its historical "open fields".
This Northern Westchester-based lively, delish eatery is housed in a beautiful 1775 home.
And Yes! Every BDay is a "big one"; a time to reflect on one's life, pause for a mindful spiritual inventory, edit, be grateful for bountiful blessings and embrace a joyous vision of the future.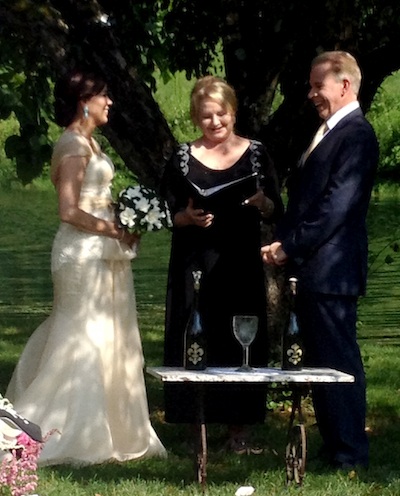 My summer's pleasures are significantly enhanced by the beautiful parkland in our WV (West Village) neighborhood.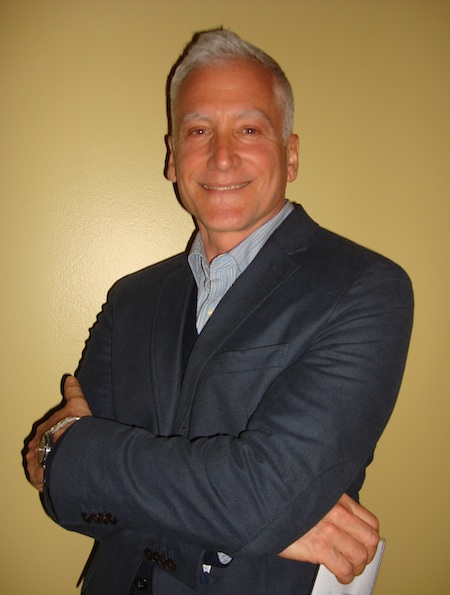 I, and so very many, appreciate the low-key charm of Abingdon Square Park (constructed on the former land of Lord Abingdon) where neighbors read, chat and meditate, while tourists indulge in untold amounts of Magnolia cupcakes - through the wonderful waters of the Hudson River Park viewed from inviting piers, a haven for bikers, boarders, bladers and quiet walks with one's best-friend-puppies - to the glorious soul-heartening sunsets enjoyed on the creative Highline.
All these life-enhancements need your support - in time or treasure - so please volunteer or donate - on all our behalf.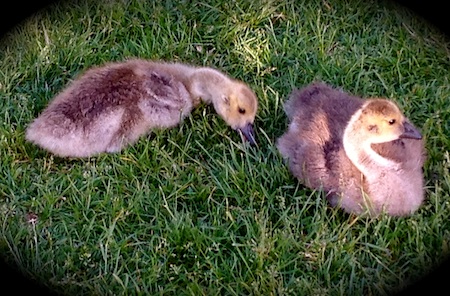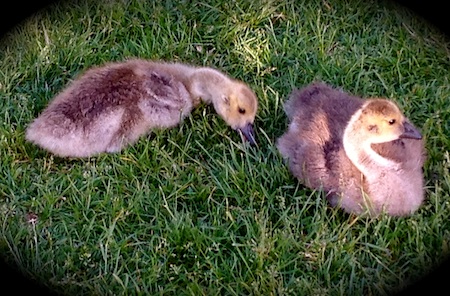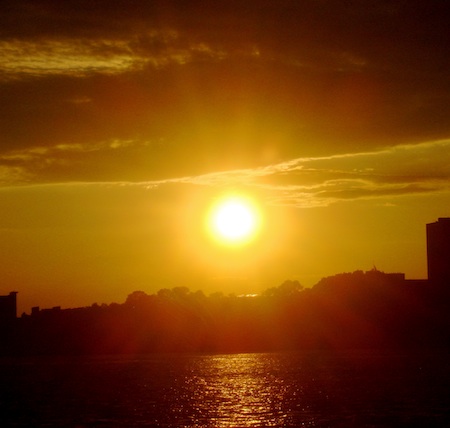 All Photographs - unless otherwise credited are © Jill Lynne 2013
All Photographs are available for purchase by contacting JillLynne1@mac.com
www.JillLynne.com
1. Forrest Whitaker brilliantly portrays Cecil Gaines Service to the White House, in Lee Daniel's The BUTLER
2. Filmmaker Steve Brown with Costume.com Reveler at Premiere of SPARK: A BURNING MAN STORY
3. Eric Anderson as Rabbi Shlomo Carlebach embraces Jazz/Gospel Songstess, Nina Simone ( performed by phenomenal actor/singer Amber Iman in SOUL DOCTOR
© Carol Rosegg
4. Whimsical Specialty Puppets in AVENUE Q © Nick Reuchel
5. Illuminated Dancer interacts with fans at ILUMINATE: ARTIST OF LIGHT
6. Jill Lynne celebrates her Birthday with BF Lorie Meg Karlin at Purdy's Farmer & The Fish
7. Celebrating the Marriage of Liliana Subietas and Ralph Frickel at the pastoral, beautiful Country Loft in Westport, Connecticut
8. George Vellonakiis, of NYC of Parks and Recreation who did the wonderful redesign of Abingdon Square Park - were seen at a recent WV Abingdon Square Benefit
9. Friendly Goslings at the glorious Hudson River Park
10. Soul-replenishing Sunsets - as seen from NYC's amazing High Line