The warmer weather's promise of spring provided a welcome backdrop for three, charitable, very social benefits. The ladies of the social set were all out -- decked in gorgeous designer gowns -- looking almost like spring fleurs.
The Women's Project Theater presented its 29th Annual Gala Celebration, Honoring Women of Achievement, at N.Y.C.'s Mandarin Oriental.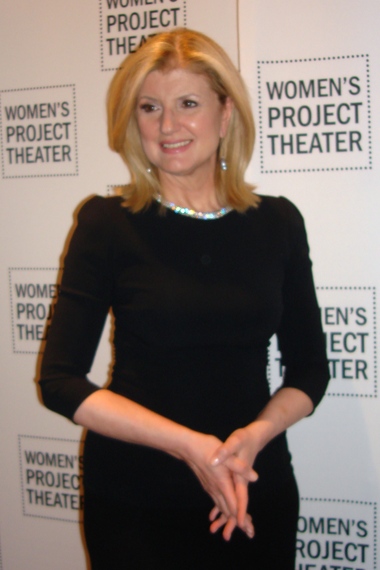 Honoree Arianna Huffington at the Women's Project Theater Awards Benefit
Founded in 1978 to address the underrepresentation of women in American theater, during its illustrious 36 years, the project has produced and/or developed over 600 plays and published 11 anthologies. For additional information contact WPTheater.org
Among the three Honorees, was "thought-leader" Arianna Huffington, creator of the groundbreaking Huffington Post, Chair, President and Editor-in-Chief of the Huffington Post Media Group, and Pulitzer-prize winning author of thirteen books including the newly-published, Thrive: The Third Metric to Redefining Success and Creating A Life of Well-Being, Wisdom and Wonder.
Apropos, reflecting Thrive's theme of the transformative power of compassion and giving, Arianna is personally donating back through readers who pre-order, $26 to spend on American school children though DonorsChoice.
Artistic Director Julie Crosby, Honorees Sharon Bush, Arianna Huffington, Joan Vail Thorne, and Composer Lucia Hwong-Gordon
Arianna has that rare gift of being truly present with someone when she speaks to them. This is a quality I've only noticed in President Clinton and a few others.
Also honored were Sharon Bush, Philanthropist and Founder/CEO of Teddy Share and Playwright/Director Joan Vail Thorne.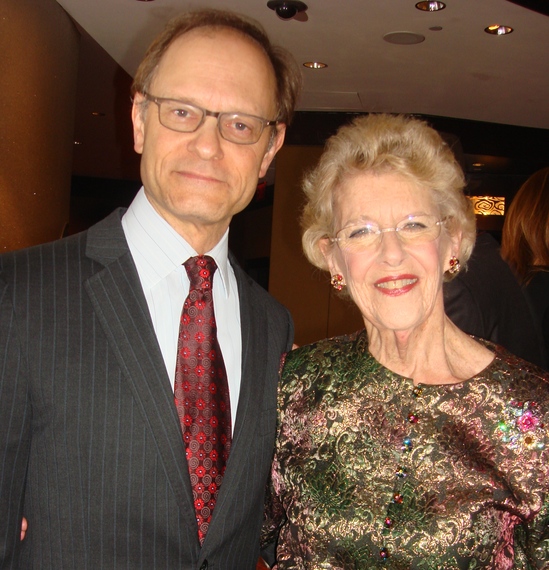 Actor David Hyde Pierce with Joan Vail Thorne
Attendees included Sheila Nevins, President HBO Documentary -- holding the most Emmy Awards ever (and who personally changed documentary films forever) and the fine Actor David Hyde Pierce (still best know for portraying the beloved younger brother, Niles, on the sitcom Fraser).
Below: Chiu-Ti Jansen, Publisher YUE Magazine, Couturier Maggie Norris.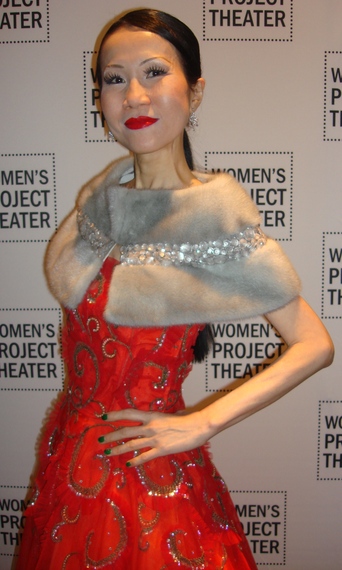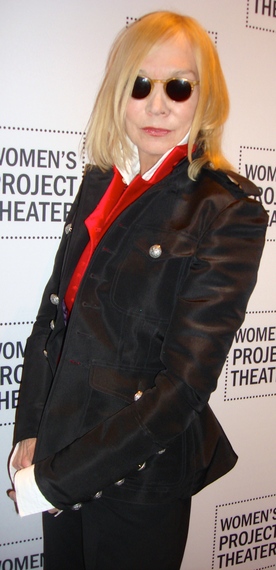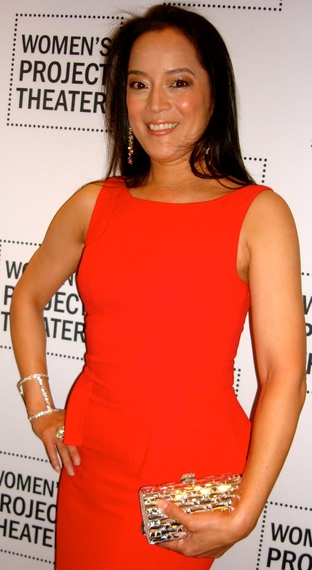 Above: Interior Designer Sheryl Rock, Actress Cassandra Seidenfeld.
The brilliant Composer/Musician Philip Glass -- who gathers his cadre of the best in the industry -- organizes Tibet House's ecstatic Annual Benefit Concert at Carnegie Hall. Headliners included the ever-energetic Iggy Pop, the very unique Punkish Poet/Performer Patti Smith, Nico Muhly, Tim Fain, Mike Garry, Robert Randolph, Jesse Paris Smith and Eric Hoefemeyer, Joe Duddell, New Order, The National and the inspired Tibetan Folk Singer, Techung.
Composer/Musician & Organizer 24th Annual Tibet House Benefit Concert, Philip Glass
Gratefully, we all received blessings from the devoted Tibetan Monks.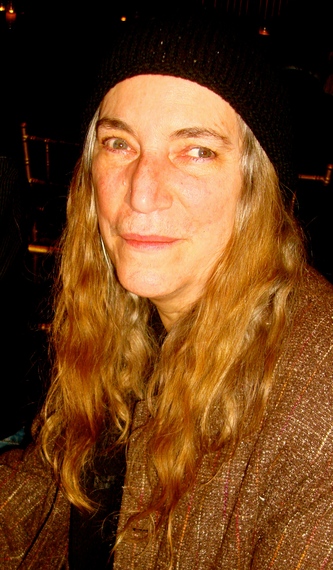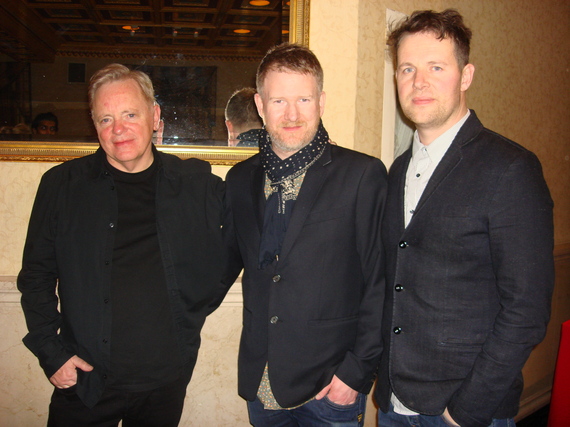 Above: Poet/Musician Performer Patti Smith. New Order
The Dinner, at Gotham Hall, brought together a beautiful group of supporters.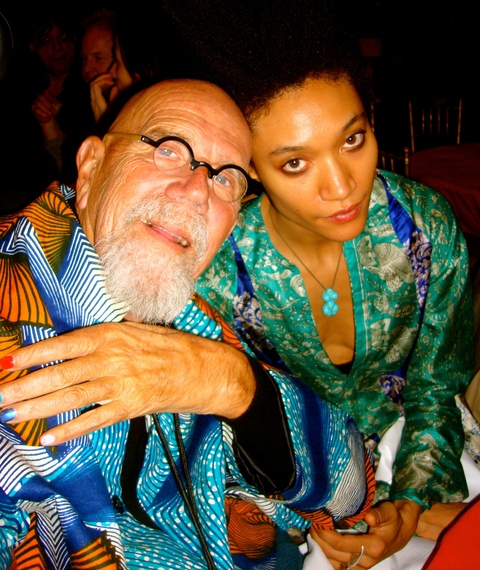 Wonderful Painter Chuck Close and beautiful wife at Gotham Hall
Tibet House was founded in 1987 -- at the request of His Holiness the Dalai Lama -- to ensure the survival of Tibetan culture. Located on 15th Street in N.Y.C., Tibet House offers a full program of Special Events, Art Exhibitions and Performances, Environmental and Spiritual Studies.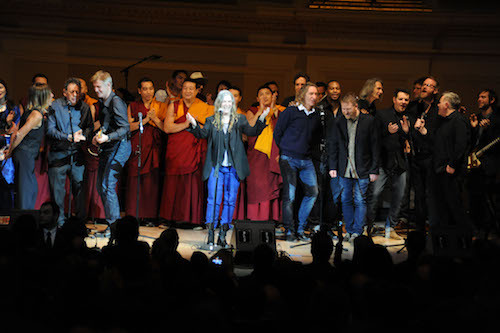 At the conclusion of the Tibet House Concert, musicians andpPerformers fill the Carnegie Hall stage, as Enthusiastic Rush Forward and Dance in the Aisles (c) Tracy Ketcher
Under the aegis of celebrated teacher Robert A. F. Thurman, Tibet House offers an oasis of calm midst our bustling city.
To learn more visit their site.
FYI: The Tibet House Concert is one of my two favorite Annual Musical Events.
The second -- which I have previously reported on -- is the important Jazz Foundation's "Cirque du Jazz," an Annual Loft Party at Hudson Studios. This year it is scheduled for Saturday, April 26.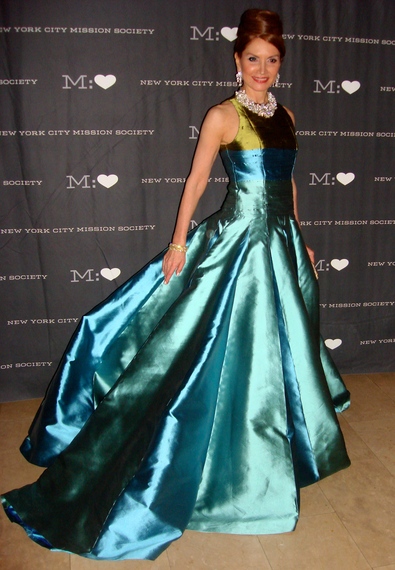 Mission Society Honoree, Philanthropist Jean Shafiroff (wearing Designer B. Michael) at the Awards Benefit, Plaza Hotel
For two centuries, the New York City Mission Society has -- through its programs and services -- assisted children, families and communities. This year's Champions for Children Gala -- held at The Plaza -- was hosted by Master of Ceremonies, WABC's Anchor, Bill Ritter. To his credit, understanding the audience was preoccupied by the deadly East Harlem gas explosion, he addressed the situation directly.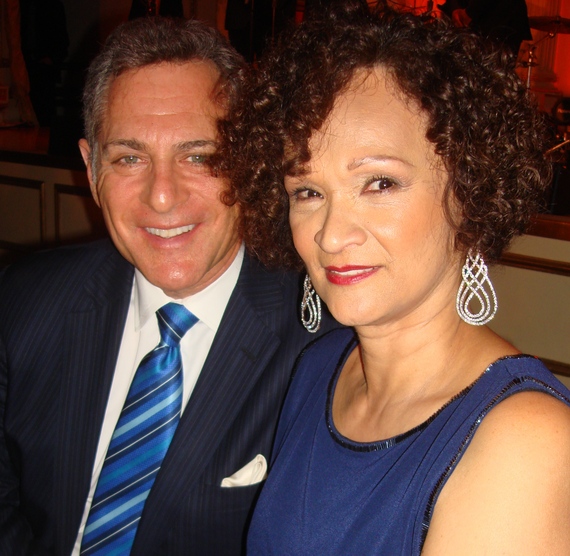 Master of Ceremony, WABC Anchor Bill Ritter with Interim Executive Director, Marla Orengo
The evening was highlighted by performances by the children, including Drum Corps, presentations and music.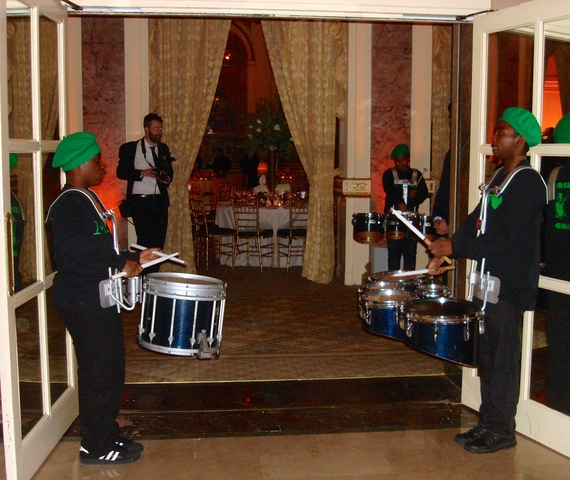 The Mission Society's Youth Drum Corps welcomes guests into the formal dance dinner
Philanthropist Jean Shafiroff (who looked like an adult-fairy-Princess in her exquisite B Michael gown, and coincidentally had provided prom frocks for all the young women) was honored with the Dina Merrill Hartley Public Service Award. Jean's charitable work includes the New York Women's Foundation, The Couture Council, Lighthouse International and the Southampton Animal Hospital.
Below: Mayor David Dinkins with Joy Marks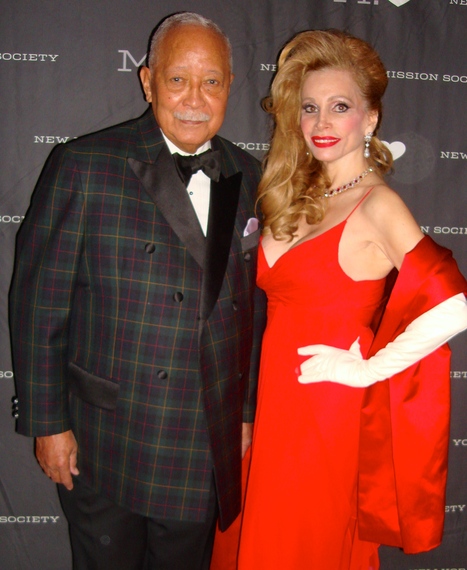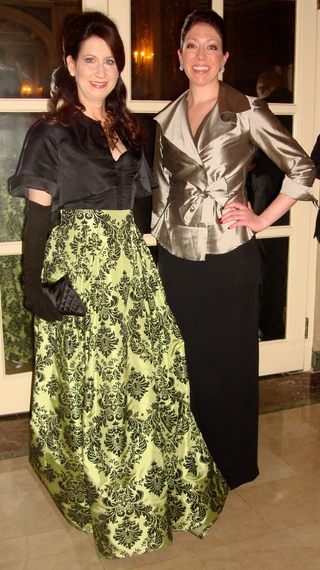 Dr. Penny Grant, Advisory Board The New york Women's Foundation, with Sabrina R. Martin, Development Director, The New York Society for The Prevention of Cruelty to Children

Below: Important International Designer Geoffrey Bradfield with guest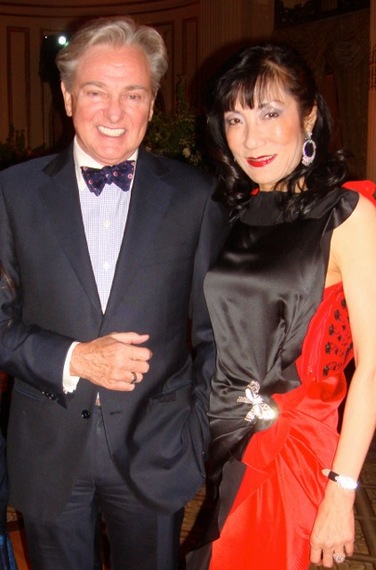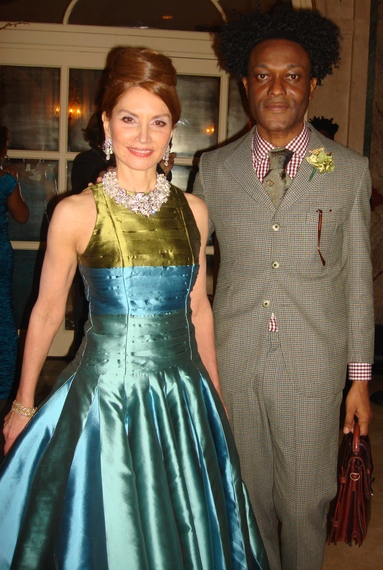 Jean Shafiroff with Artist/Creator/Fashionista Ike Ude
Also honored is Valentino D. Carlotti (head of the Securities Division, Institutional Client Group) by the Champions for Children's Award, and for Community Service, the Sisulu-Walker Charter School of Harlem.
Future Tech: By Texting, On-Site, at the Benefit, Guests could donate and be instantly acknowledged for their gifts (Note: Young Liz Shafiroff -- following her mother's lead -- has also contributed)
To become involved, visit their site.
Theatrically, I was delighted to see the extraordinary K.D. Lang perform in Broadway's most upbeat "After Midnight." K.D. uses her voice like a divine musical instrument -- playing whimsically with tunes.
The superb dancers, tappers and singers perform big-band and Duke Ellington songs to a 17 piece orchestra. Now headlining through March 30th are Toni Braxton with Babyface Edmonds, and as of April 1st, Vanessa Williams. Such fun!
Midst Eager Fans, K.D. Lang patiently autographs
Alas! It closed all too soon!
Hopefully this amusing family entertainment will be revived soon.
All Photographs © Jill Lynne, 2014, are Available for Purchase.
Please Contact JillLynne1@mac.com