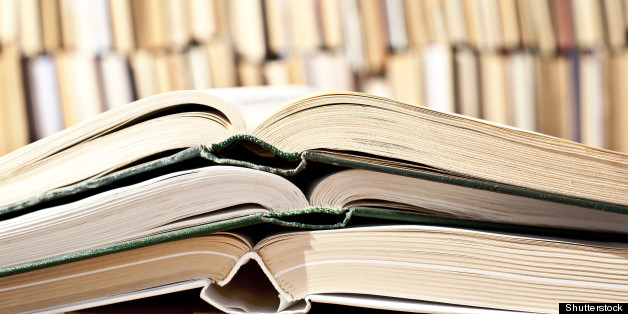 I first met Katie Roiphe in the spring of 1995 while I was in college. I fell asleep in my best friend's dorm on her roommate's bed and woke up with Katie's jacket on the floor. She was lying next to me, her spine rubbing against my back while I was sleeping. So when I leaned over and grabbed her in book form, I immediately fell in love with The Morning After: Sex, Fear, and Feminism on Campus. Roiphe described the world that I inhabited, and offered smart if unsettling conclusions. Until that point I envied other generations for having their share of Susan Sontags, Angela Davises, and Mary McCarthys, my generation lacked a voice. Marked as "Generation X" or some other derogatory adjective that described us as blah, we paled in comparison to the other generations. Roiphe could be our salvation, but because she questioned the date rape crisis, she was banished. Roiphe's new collection of essays, In Praise of Messy Lives, could be one last shot for a generation to finally have its voice heard.
What began as a New York Times op-ed evolved into The Morning After, in which Roiphe questioned 1990s feminists' efforts to articulate the notion of consent in response to the date-rape hysteria. Roiphe emphatically posited that she was simply attempting to offer a perspective that often got drowned out in the Take Back the Night rallies, but few cared to listen. The feminist community eviscerated her, the mainstream press followed in suit, and for a woman, who at 25, had scored a New York Times byline, published a trade book, and was on her way of earning two Ivy League degrees, she all but vanished from the literary world, until now.
Roiphe's recent book, In Praise of Messy Lives did not make a splash this past fall when it was first released. She seemed to almost get lost in the brouhaha surrounding Naomi Wolf's Vagina: A New Biography. Comparisons between Roiphe and Wolf are reminiscent of the ways the two were paired together in the culture wars of the 1990s. Like Roiphe, Wolf made her literary debut by publishing a manifesto, The Beauty Myth, that symbolized the next wave of feminism. Older feminists embraced Wolf, recognized her as the next generation, and appreciated her intelligence and elegance. In short, she was the obedient daughter. Roiphe, on the other hand, emerged kicking and screaming, portrayed as the precocious brat -- firing off incendiary statements and frustrating audiences with her dry wit, deft turn of phrase, and ideological stubbornness. Naomi smiled, and she went on to hold the feminist conch.
Fast forward twenty years, Wolf publishes to fanfare: She is immediately reviewed in major newspapers; she is on C-SPAN, she delivers eloquent lectures about oxytocin to crowded audiences at book festivals. Meanwhile, the literary world has virtually given Roiphe a time out. Her book is released; her Amazon sales rankings barely spike, few advanced reviews are published. She is still being punished.
What made The Morning After brilliant was that Roiphe named a cultural sensibility, stepped outside of it, and then interrogated it. She made sense of an unwieldy discourse that accompanied the newly articulated notion of "date rape" and explained how the pamphlets, the blue lights, the orientation sessions, the rallies, and the postmodern discourse reflected the culture's unnatural need for rules for sex. She disagreed with how feminists defined women and offered her impressions as a dissenting view, and like the ending of Shirley Jackson's "The Lottery", "they were upon her."
Roiphe's ability to reduce a vast set of messages into a digestible maxim marked her brilliance. Her subsequent publications did not offer her an opportunity to reveal her talents. In Last Night in Paradise, she articulates how "safe sex" sexual mores had become codified into a particular morality, but she could not take a similar leap that she did in her debut book and thusly advocate for bareback sex. In 2001, she wrote a novel, Still She Haunts Me, and then in 2007 she published Uncommon Arrangements, which explored the unorthodox relationships of various literary couples. None of these books jumpstarted her career.
By 2008, she reviewed Susan Sontag's journals for the New York Times Book Review and frequently contributed to Slate, where she returned to her forte -- sexuality and culture. But she was not totally in the clear. Each time she wrote on sex, the feminist website, Jezebel, fired back with an attack on Roiphe, marking her as the perennial mean girl and redefining backlash as an amusement giddily played by an even younger generation.
After being relegated to the doghouse for over two decades, their barks didn't seem to prevent Roiphe's bites. In response to the hype surrounding Fifty Shades of Grey, Roiphe gained national prominence in 2012 with a Newsweek cover story about why sadomasochism is a feminist dream. The story went viral, and many feminists again called for her to be tied up and gagged. Roiphe, however, did not veer away from talking about sex as she did in the early 2000s nor did she switch genres; instead she came back in full force with over two dozen fiercely written essays in In Praise of Messy Lives.

Her new book proves that Roiphe has changed, and so too have the times. Snooki became a icon, and made sloppy sex on the Jersey shore feel like a national pastime, proving that no one was following the feminist rules for sex, nor did they want to. The cultural conservatism that defined the 1990s had morphed into a broader political conservatism in which Roiphe was not only attacking conservative viewpoints but she was also attacking Republicans. Conservatism had been hijacked by the Tea Party, so Roiphe's critiques against culture conservatism were unwittingly pinned onto a political party, and the liberals of the Clinton era were beleaguered to keep up the fight. The Left needed more foot soldiers. Roiphe was refreshed, she resurrected her hutzpah, she grew her hair longer, she began appearing in more sexy clad, and she became our Carrie Bradshaw -- or maybe our Carrie Mathison, you get the point.
Some of the feminists that had once derided her had grown up and wanted to hear her take on the culture's attitude. Similar to The Morning After, In Praise of Messy Lives showcases her talents. She articulates unspoken cultural presumptions and shows how her life offers a compelling contrast. The book luxuriates in the messiness of American life. In "The Feminist Mystique on Facebook," she shows how a new generation of mothers who joined the social network disavow their own sexuality by promoting photos of their children instead of themselves. She concludes the essay with one of the best lines of the book by asking: "When will Betty Friedan rest in peace?"
In Praise of Messy Lives should elevate Roiphe to the critical attention that she deserves. In fact, both The Wall Street Journal and The New York Times included it on their favorite book lists for 2012. Yet, when I bring Roiphe up among my friends, whose names often appear in the Sunday Review of the New York Times or aspire to be on the covers of bestselling books, they dismiss her. When I cajole them to look beyond ideology, beyond the feminist wars of the 1990s, beyond her confessional narratives about divorce, and praise her simply for her impressive ability to write a sentence, they smirk. I worry about this, not because I think they are envious or because they lack the intelligence and generosity to appreciate her writing, but because Roiphe is one of the writers who continues to get beaten down, but remains deeply committed to the belief that writers should debate and disagree, even when it seems to cost her so much. I worry about the fact that critics degrade Roiphe as simply a "provocateur," and not as a formidable thinker. I worry about how we live in a culture where thousands of books are published each year, but so few of them actually present a well-thought out position that inspires a new way of thinking. Roiphe manages to do that, and perhaps it is because I am a historian, trained in observing how iconoclasts have been dismissed during their lives, but then praised posthumously, that I continue to hold the candle for her.
Yet before I even listed a PhD after my name, Katie Roiphe formed part of an imaginary trinity (taking her place next to Lauryn Hill and Matt Damon) that I carried around in my back pocket for each time the culture referred to my generation as "X" or turned Winona Ryder into our mascot. I did not see the best minds of my generation destroyed by madness, I saw them displaced and criticized each time they said something revolutionary.
Let us now praise Katie Roiphe, not just because she can write a sentence, but because now Betty Friedan can finally rest in peace -- the next generation found its voice.