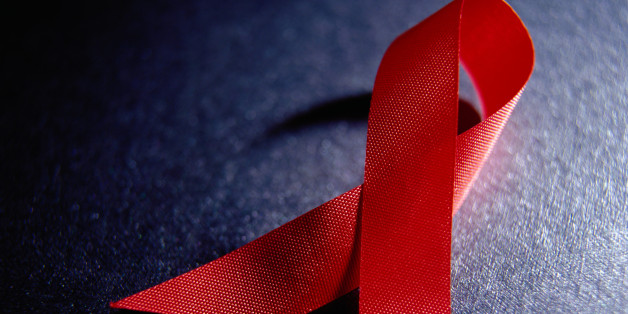 We cannot accept a neverending HIV epidemic. We cannot accept that every year in the United States we add 50,000 new HIV infections. We cannot accept that the number of new infections, while dropping for almost every other demographic, is on the rise for gay men and transgender women. The burden of infection in queer communities is already far too heavy. We have more means of preventing HIV than ever. So how is it that, for us, the epidemic in new infections just gets worse?
We cannot accept that in a single year 12% of the young black gay men of Atlanta acquire HIV infection, a rate higher than any we find in any wealthy nation. Atlanta is the home of the Centers for Disease Control and Prevention (CDC), the federal agency charged with keeping the nation healthy. Clearly something is going wrong. That's why several members of the AIDS activist group ACT UP NY are going to Atlanta. On June 9, along with our friends from Treatment Action Group (TAG) and allies from local Atlanta groups that deal with HIV, we'll meet with officials from CDC. At the meeting we'll deliver our critique of CDC's HIV prevention efforts, issue a call for change and propose concrete reforms.
ACT UP will be leaving a 6-page document with CDC. We're calling it The Atlanta Principles. As the name implies, we've been inspired by The Denver Principles, the pioneering document of AIDS activism. In 1983, at the dawn of the epidemic, people living with AIDS, under assault from an unforgiving virus and a mostly hostile world, declared their rights and changed forever the way society, and especially the medical sector, looked at them and treated them. Most importantly, people with AIDS demanded a hand in shaping the policies that were affecting their lives. This week is the 25th anniversary of another important document in AIDS activist history, ACT UP's first Treatment Agenda. With its release at the Montreal AIDS Conference of 1989, in a development of The Denver Principles, ACT UP declared that people with AIDS and their advocates had a right to official standing on any body that was making decisions about AIDS drug research and regulation. Within a year, we'd achieved that goal.
Though heavy on practical analysis of what's wrong with today's prevention efforts, The Atlanta Principles also lay out some fundamental tenets for the new epidemic. Across the spectrum of gender, we all have the right to pursue sexual expression and at the same time maintain our health. Whether we're living with HIV or we're HIV-negative, we have a right to basic healthcare and access to the information, drugs and services that will help us maintain our health and the health of our partners. People from the communities most affected by HIV are the everyday experts on the epidemic: we need to be full partners in designing and implementing all federal and local HIV prevention efforts. Finally, following a basic tenet of human subject research, the affected communities have a right to the fruits of the research conducted in the community.
Research in two different areas of prevention hold the promise of significant reductions in the number of new infections. Catching and treating HIV not only improves the health of a person living with HIV: Sustaining an undetectable viral load means a person is highly unlikely to transmit the virus. We've had data that prove this for vaginal sex for a while; recently-released data confirm it for anal sex as well. This prevention benefit of treatment, Treatment as Prevention (TasP), has the potential to radically alter HIV prevention. Yet at present, only one in four US residents living with HIV is retained in care long enough to sustain undetectability. The other recent HIV prevention modality, Pre-Exposure Prophylaxis (PrEP), is a one-a-day pill for people who are HIV-negative but at risk for repeated exposure to HIV. Though it's 95% effective when taken as directed, many people who could benefit from PrEP have heard nothing about it, or are confused by what they've heard or don't know how to gain access to it. And many community providers remain wary of the new world of pharmaceutical HIV prevention.
Long-suffering communities where the number of new infections remains high deserve a quick translation of our new understanding of TasP and PrEP into effective policies and programs. Instead, CDC sometimes seems to have given up on HIV prevention and the affected communities. In recent years prevention funding has been cut. CDC only allocates a miniscule fraction of that funding, 3%, to programs for men who have sex with men, MSM, a category that includes gay and bisexual men and transgender women, where two-thirds of new infections occur. That transgender women are not counted separately hampers our understanding of the epidemic in this community and our ability to effectively tailor prevention. Research suggests that targeting prevention interventions to different sexual networks could be a highly effective prevention strategy, but will require more precise data than CDC now provides. Effective HIV prevention requires materials that deal frankly with sex and the human body. But CDC's content guidelines prevent it from producing openly sexual materials and from funding local health departments to produce such materials, in effect silencing the agency and its partners into abandoning the mandate to promote health. In these areas and others, ACT UP and our allies have suggestions for specific policy changes that could transform the way HIV prevention is conducted in this country.
With the recent release of its Clinical Guidelines for PrEP, and a new campaign to encourage at-risk populations to talk about sex, CDC might be poised for a more activist role in HIV prevention. We will only see a significant drop in the number of new infections if we see huge gains in the numbers of people practicing all the methods of HIV prevention, TasP, PrEP and behavioral prevention--use of condoms and choosing less risky sex. This won't happen unless CDC marshals the will, resources and expertise equal to an enormous task, and partners with communities and other government agencies to help connect people to care and target prevention efforts.
CDC is not immutable. More than twenty years ago the roster of conditions that secured a person living with HIV an AIDS diagnosis (and the benefits that went with it) did not include many medical conditions common to women living with HIV. The Women's Committee of ACT UP spearheaded a national effort to change that and succeeded. We can move CDC today. The Affordable Care Act (ACA), along with expanded Medicaid in more than half of the states, gives us the opportunity to connect many more people at risk to ongoing healthcare and repeat HIV testing, the foundation of all prevention. ACT UP and our allies hope that this new availability of care, in conjunction with TasP, PrEP and a renewal of behavioral prevention, can spark a rebirth of HIV prevention in the United States. On June 9 ACT UP will remind CDC--and members of our own community--that AIDS will not be history until we make it history. We will call on CDC to recognize this moment of opportunity and partner with communities at risk in a full, coordinated assault on the ongoing HIV epidemic in the United States. The alternative is an epidemic extending into perpetuity. And we cannot accept that.