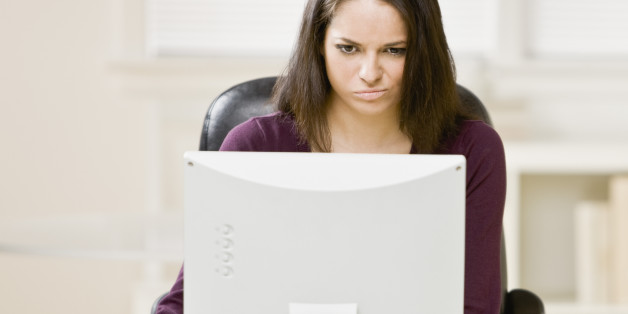 If you ask job seekers whether their strategies involve searching and interacting online, most would likely say yes. But how a person uses the Internet for these searches is ever evolving. As companies are increasingly using software to sift through overwhelming numbers of job applications that come their way, it's clear that a job seeker cannot rely solely on posting their résumé and application online or sending the same items to 100 or more companies.
A study published April 4, 2013, shows that young, unemployed job seekers who used the Internet in their job searches from 2005 to 2008 were able to find employment 25 percent faster than similar workers who did not search online. Meanwhile, a recent Wall Street Journal article outlines the benefits of relying on an offline-only job search approach.
In fact, many job placements are currently stemming from a hybrid job search approach: part in-person networking and part online searching, coupled with unique virtual and in-person events. Searching online for jobs can be efficient, but job seekers must be mindful not to hide behind their computers. Neglecting the wealth of information online, however, could be detrimental to a person's job search or career advancement.
As the head of an organization dedicated to helping people find work, I am acutely aware of the need to continually evolve job search strategies. It is not about sheer volume nor is it ever a one-size-fits-all approach. It is about facilitating the best match between employer and job seeker to avoid missed opportunities and help both parties advance their goals.
To this end, from May 6 to 8, Goodwill Industries International will hold its second annual Virtual Career Fair, which is designed to enable these types of mutually beneficial interactions. This free event is similar to an in-person career fair, but its online environment allows job seekers to attend from anywhere for free. Hosted through Monster.com, attendees can navigate a virtual reality-style job fair complete with an information desk, vendor booths and more. Some 7,500 job seekers across the United States and Canada participated in the 2012 fair, and nearly 10,000 are expected to participate this year.
Representatives from a diverse array of employers like AT&T, C&K Systems, Creative Artists Agency, Dell, Dreamworks Animation, Sprint, Goodwill and others will be online to speak with job seekers about employment opportunities. Attendees can apply on the spot or talk with the representatives during one of the scheduled chat windows. This virtual environment is designed to facilitate real-time, personal connections in a unique way. Not only do job seekers get an alternate avenue to finding employment, but employers can to reach candidates nationwide with whom they might not otherwise be able to connect.
I invite you to participate in this unique event. In conjunction, Goodwill Industries International will also hold three career-related Google+ Hangouts. These online chats to discuss employment challenges and strategies will connect job seekers in various locations through a video and voice chat targeted toward three populations: veterans, youth and women. All of this is mapped to coincide with Goodwill's more than 130 on-the-ground career fairs that will be taking place during Goodwill Industries Week, May 5 to 11.
At the end of the day, whether the methods used are virtual or face-to-face, landing the perfect job is not just about computer algorithms or the perfect social networking keywords. At its core, the job search is about meaningful relationship building. Let's continue to enable these crucial relationships to help people find dignity through the power of work.