Select American University of Antigua AUA) College of Medicine students will leave their idyllic surroundings in the Caribbean this spring and immerse themselves into the hustle and bustle of packed emergency rooms in India for some "in-the-field" training. AUA has just signed affiliation agreements with two respected healthcare facilities, King Edward Medical (KEM) Hospital in Mumbai and the Apollo Hospital in Hyderabad.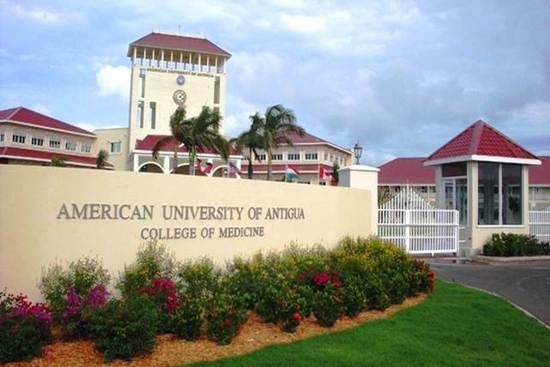 Picture-perfect, the American University of Antigua attracts a global student body. Photo courtesy of AUA College of Medicine.
I first realized the importance of AUA and its mission to offer world-class educations and opportunities to students of all backgrounds when my foundation's Stewardship Report last year carried "Students of Indian Origin at American University of Antigua Recognized."
As part of its mission to offer world-class educations and opportunities to students of all backgrounds, American University of Antigua (AUA) would like to acknowledge the accomplishments of three College of Medicine students of Indian descent: alumnus Dr. Jesse Gill and currently enrolled students Rahul Bhagat and Rheena Patel. All three have excelled as medical students and physicians, serving as inspirations and role models to their colleagues.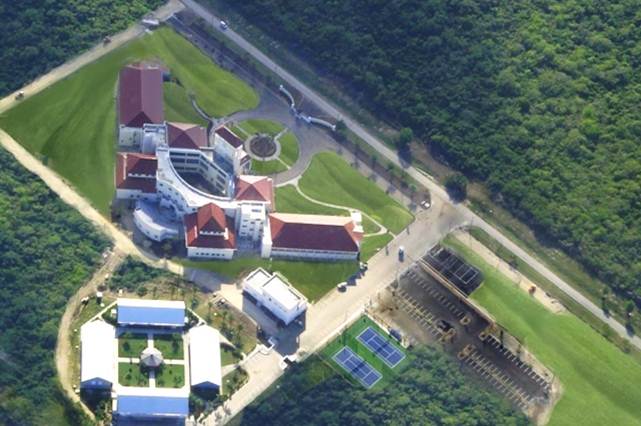 Small in size, the American University of Antigua has a large influence internationally. Photo courtesy of AUA College of Medicine.
"AUA's alliance with these two facilities of international renown will provide our medical students a block of three, four-week elective clinical clerkships in all specialties, including unique opportunities in physical rehabilitation and plastic surgery," says Par Prem Kumar, Clinical Liaison at AUA, who was instrumental in negotiating the contracts. "AUA is the only Caribbean medical school that has established teaching opportunities at major medical facilities in India. This alliance furthers AUA's international involvement, deepening its scope as a global medical college drawing on the scientific innovations and medical expertise of multiple nations and peoples."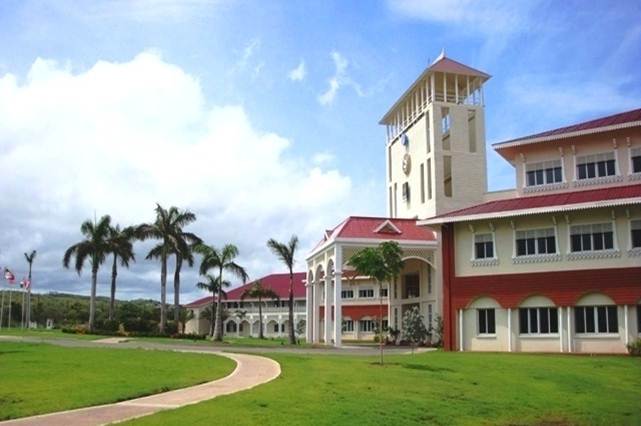 Resort-like, the Caribbean's Antigua is an idyllic location for demanding medical studies. Photo courtesy of AUA College of Medicine.
KEM Hospital is one of the leading teaching hospitals in India and home to Seth Gordhandas Sunderdas Medical College. Together, they provide training to approximately 2,000 students in undergraduate, postgraduate, super-specialty medical courses and physical and occupational therapy. Apollo Hospitals is one of the largest healthcare organizations in Asia with more than 8,500 beds in 53 hospitals within and outside India. Its success rates, modern technology and ancient traditions of Eastern care and respect for human dignity touch 19 million patients in 55 countries around the world.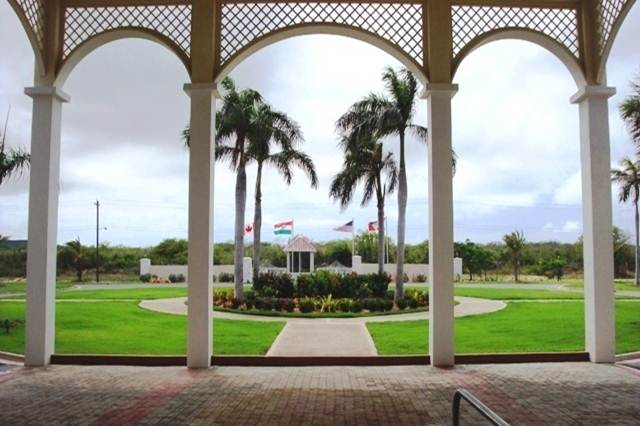 Photo courtesy of AUA College of Medicine.
AUA President Neal Simon noted:
"Our University provides an education comparable to that offered at American medical schools at approximately one-third of the price. Our recent graduates are completing their residencies at prestigious hospitals such as Mt. Sinai in New York, the Mayo Clinic in Minnesota, Brown University, Case Western Reserve and the University of Toronto in Canada."
AUA College of Medicine is committed to meeting the healthcare needs of diverse communities in the United States and around the world. The university believes that in order to create an environment of academic excellence, it must ensure a diverse student population, which incorporates the skills, knowledge and varied cultural experiences of all peoples. The university is committed to breaking down barriers that have prevented underrepresented minorities from obtaining a medical education and subsequent medical licensure.
See Stories by Jim Luce on:

Art | Education | Health | India and Indian-American Culture | International Development

The James Jay Dudley Luce Foundation (www.lucefoundation.org) is the umbrella organization under which The International University Center Haiti (Uni Haiti) and Orphans International Worldwide (OIWW) are organized. If supporting young global leadership is important to you, subscribe to J. Luce Foundation updates here.