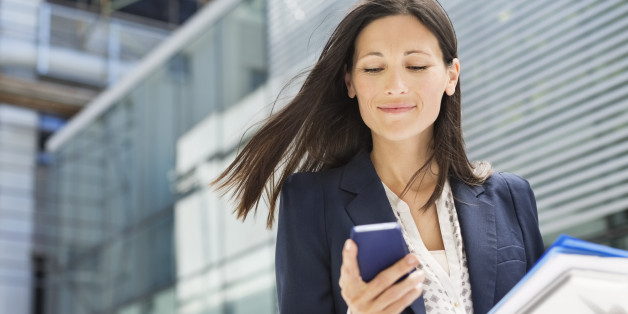 If law is the organizing principle that sustains civilizations, the practitioners of the legal profession might be expected to be leaders in advancing diversity and fairness. Instead, women and minorities continue to be disadvantaged in U.S law firms. Although there is slow, perceptible movement in the direction of equality, no rock of sufficient size has yet been found to break the glass ceiling.
In 2011, the National Association for Law Placement (NALP) began asking firms to report demographic information for equity and non-equity lawyers in legal partnerships. The findings, initially reported in April 2014, indicate that 74 percent of equity partners are white and male. A gender gap is also reflected in the research completed about the same time by the National Association of Women Lawyers (NAWL), which similarly reports only 17 percent of equity partners are female.
Those numbers are more bothersome to the profession because women tend to comprise, according to the American Bar Association, close to 50 percent of the numbers of law degrees annually awarded in the U.S.
"I think the number of women in law school is an irrelevant statistic," said Carla Varriale, a name partner at New York City firm Havkins Rosenfeld Ritzert & Varriale, LLP (HRRV.) "The dirty little secret is the number of women that drop out of the profession in their fourth or fifth year, that big cliff that so many go over the side of is shocking. Women leave the profession in droves before they mature as attorneys, before they have the opportunity to specialize, before they can develop clients of their own, or certainly before the point that they are prepared to assume a leadership role. This is why there are so few female partners at law firms. Not that sexism and discrimination do not exist, they do. The early exit hurts women as much as anything else, if not more."
Varriale, whose HRRV is, according to the New York Law Journal, the second largest female-owned law firm in New York State, is not suggesting that female attorneys are not facing certain gender biases. Working to achieve a balance between a professional and family life, when combined with the complications associated with performing in a male dominated profession, is what she thinks accounts for the loss of women lawyers .
The NALP statistics, which represent the past three years, only show slight movement in the direction of increasing female and minority equity partner representation.
"To the extent that trends in the data can be identified after only three years," the NALP notes in its April report. "It does seem to be the case that the distribution of all partners by equity status is moving, albeit in the smallest increments, toward a greater representation by women and minorities. For instance, between 2011 and 2013, the percent of all partners who were male equity partners fell from 61.3 percent to 60.2 percent, while the percent of all partners who were women equity partners rose from 9.5 percent to 9.9 percent, and the percent of all partners who were minority equity partners rose from 2.9 percent to 3.2 percent."
The disparity between male and female in the so-called BigLaw firms might have much to do with the slow process of overcoming a gender and ethnic bias that has pervaded American business and culture. Professional equality often seems as difficult to achieve as the racial type.
"The legal profession is no different than corporate America," said Gail Ritzert, another HRRV name partner, who specializes in the insurance industry. "Fortune 500 companies are no further ahead in breaking the glass ceiling when there are only a handful of female CEOs (in 2012 it was only 14 percent). Prior to the last election, only 98 out of 535 seats in Congress were held by women. Historically, females leave the workplace for a number of reasons, which does create a void, but that is a societal issue that is not unique to the legal profession. The void can be categorized as sexism as females remain the primary caregivers, and stay-at-home parent, which remains as one of the driving forces behind females leaving the work force."
In May 2014, the Wall Street Journal reported women also faced significant differences in pay for their legal services. According to statistics from Sky Analytics, which analyzed $3.4 billion worth of legal work, women were paid an average of 10 percent less than men in billable rates. One-third of U.S. judges and lawyers are women but their compensation continues to reflect a disparity that appears to lack substantial rationale.
"The legal profession being a tough one for women, and certainly litigation," said Tara Fappiano, also a partner at HRRV. "I think what makes us different is that we have offered an environment where all attorneys, female or not, to actually succeed in the field. Don't get me wrong, it's a product of very hard work on our part and many of us have work/life issues to balance that many of our male colleagues do not have to contend with, but from my perspective this is a place where success despite that is possible."
We have always been gender-blind in hiring and advancement. I could not see proceeding any other way, said Steve Rosenfeld, HRRV's managing partner and one of the firm's only two male partners. The other male partner, Abbie Havkins, noted that "it is a pretty sad comment that our law firm, with a total of 37 attorneys in our Manhattan, Mineola and White Plains offices, is the second largest women owned firm in New York.

Fairness in income and partnership equity may very well be the consequence of a firm's individual standards.
But it's also the law.