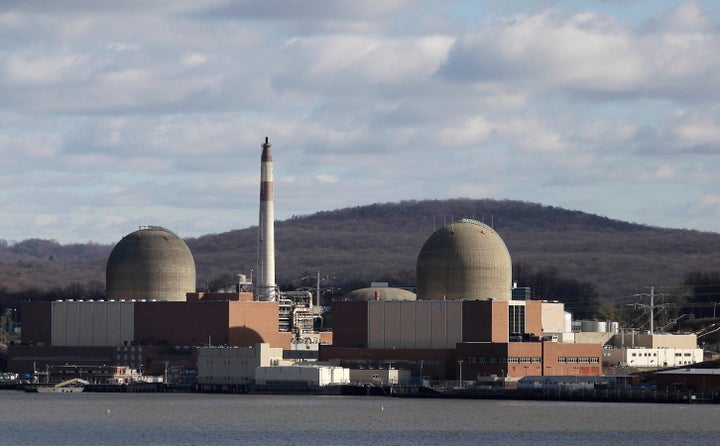 Over the past few months, there have been a number of news articles and blog postings about nuclear power in the United States, including some negative reports about the Indian Point Energy Center in Buchanan, New York. Public debates are a good thing and, we believe, so are facts to help dispel myths.
Let's start with Indian Point which is a vital part of New York's energy mix. In fact, this facility has operated safely and reliably for over 30 years and provides about 25 percent of New York City's and Westchester's power, which enables the region to economically keep and grow jobs and to do so with virtually no greenhouse gas emissions, an important asset for any major metropolitan area.
Speaking of facts: The fact is, America's energy needs in any city are no different than in any other industrialized nation. And we're proud of our role in providing key elements of that overall power supply. France generates about 70 percent of its electricity from nuclear power and while nowhere near that level, the United States still leads the world in developing technologies for safe and efficient power generation.
As Energy Secretary Stephen Chu has said, America needs "a diverse set of energy sources, including renewables like wind and solar, natural gas, clean coal and nuclear power." We agree and understand that questions regarding nuclear power -- especially after the tragic events in Japan after the tsunami struck the Fukushima Daiichi nuclear plant -- need to be answered.
We've always been transparent about operations of our nuclear facilities and that's why, when critics raise issues, we believe the public should get all of the facts. And in context.
For example: the Indian Point facility provides lower cost power supplies than otherwise would be the case with so-called conventional energy production. This isn't us saying this, according to independent sources, including Consolidated Edison, New York City's and Westchester's electric rates would be higher without Indian Point's lower cost power.
A recent report conducted by independent experts for the City of New York Department of Environmental Protection stated that if Indian Point were to shut down, New York City consumers would pay between $2 billion and $3 billion in higher energy costs through 2030, while on a statewide basis consumers would pay between $10 billion and $12 billion in higher energy costs through the year 2030.
Another fact: Indian Point is safe. It is irresponsible to claim otherwise. We are fully committed to ensuring the safety of the facility and have invested over a billion dollars to upgrade and strengthen the plants in the last 10 years. Indian Point has layers upon layers of safety and security systems, so there are back-ups to the back-ups. And our operations are constantly reviewed by the independent experts at the Nuclear Regulatory Commission, who rank the plants' operations in the top quartile of all U.S. plants.
Independent experts in charge of New York's electric grid also have said that shutting down Indian Point without replacing the electricity it generates would lead to rolling blackouts in downstate New York. Despite the intent of some to mislead and misinform, what can be said without objection is that Indian Point safely and reliably provides about 25 percent of New York City's and Westchester's power, with virtually no greenhouse gas emissions, at lower cost than other power plants in the region.
Here's another fact: Contrary to what opponents may claim, the nuclear power industry is not heavily subsidized. The federal energy incentives the industry has received in the last ten years, which is primarily used for research and development, has been less than what other areas of energy has received, including oil, gas and renewable sources of power. It is also important to note that in Indian Point's case, we actually contribute over $75 million to state and local government entities.
We have been operating safely and providing clean, reliable, and lower cost power to the region for more than 30 years. We get it and understand that questions regarding nuclear power require further discussion and debate.
So let's continue those discussions and have transparent and fact-based conversations that present the public with the full picture about nuclear energy for America and ways to provide our country with a mix of environmentally sound, reliable and lower cost power.
Jim Steets currently serves as director of communications for Entergy Nuclear, supervising communications at six nuclear power plants in New York, Massachusetts, Vermont, and Michigan.