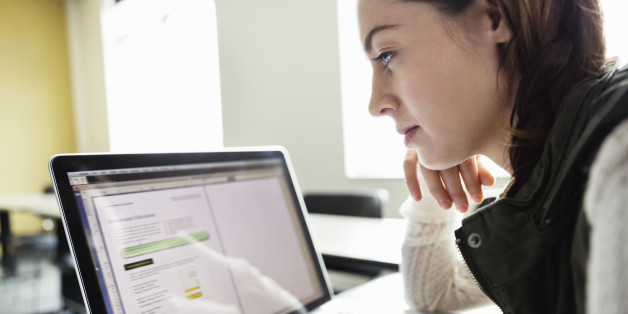 In the 21st century, it's hard to imagine a corporate world where only one-third of businesses could access high-speed Internet and the rest were relegated to dial-up speeds. Yet that's essentially the reality for our nation's schools.
Although most schools today have Internet access, only about one-third of our public schools have the high-speed broadband they need for today's innovative, interactive online lessons, educational games, and collaborative tools. The rest of the schools are stuck with middling and downright slow Internet connections.
Moreover, according to a new study by a leading expert on broadband use, rural students, low-income students, and students of color are more likely to be in schools with slow Internet access than their suburban, more affluent, and white peers.
The first-of-its-kind study of schools and broadband speeds found that low-income students are twice as likely as affluent students to have slow Internet speeds at their schools. The rural broadband gap is also concerning, with students in remote rural America twice as likely as suburban students to have slow Internet connections at their schools.

As the Federal Communications Commission considers a much-needed update to its E-Rate program, which helps schools and libraries pay for Internet service, this new study highlights the growing digital divide in our country and shows the importance of upgraded Internet connections for all American schools.
There shouldn't be a two-tier education system in America. Every student deserves a first-class education with modern technology and learning resources.
High-speed broadband access in the classroom is essential to allow schoolchildren to take advantage of many of the new educational opportunities afforded by digital learning tools. Connected classrooms will help teachers across the country incorporate technology in their lesson plans to personalize learning, engage students, and teach the skills needed for 21st century jobs.
Despite the many political divisions that remain in our country, an overwhelming majority of Americans across the political spectrum say they are concerned about the lack of access to technology and broadband in the classroom.
A national survey conducted earlier this year found more than 80 percent of American voters are very concerned about the lack of access to basic resources and technology in public schools and the consequences of such unpreparedness as students seek to compete on a global scale. Strong majorities -- parents and non-parents alike -- support expanding broadband access and are willing to pay for this.
Earlier this week, FCC Chairman Tom Wheeler called for expanded resources and a series of targeted policy changes to enhance the options for schools to purchase affordable high-speed broadband. For roughly 16 cents a month on our phone bills, the FCC can help bridge the gaps in Internet access and meet our goal of connecting at least 99 percent of students across the country to high-speed Internet by 2018. This proposal is a small investment for consumers with a big return for America's kids and for our economy.
The status quo condemns too many to the classroom of yesterday. Through a modernized and expanded E-Rate, we can bring our classrooms and libraries into the 21st century, and help ensure quality and equality of opportunity, as we prepare our next generation to compete in the tech-savvy workforce and global economy of tomorrow.
The FCC took initial steps in July to streamline and modernize the E-Rate program. We now urge the FCC to take additional action to ensure much-needed funding for E-Rate, to allow America's teachers, students, and workforce to remain globally competitive. Our nation can't get ahead if we leave two-thirds of our students behind.