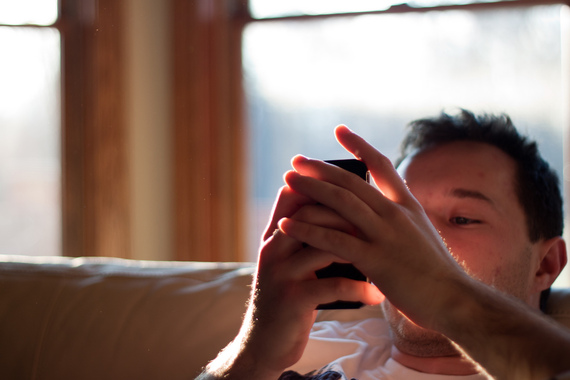 Mobile is commanding more of the organic search market today than ever before. Smartphones account for 23 percent, and combined with tablets' 12 percent share, mobile now equates to fully a third of today's organic search traffic. And in the coming year, smartphone share is poised to balloon by at least another 50 percent. With this explosive growth, mobile will surely be a top priority for companies across industries. But just because you're "doing mobile," doesn't necessarily mean you're doing it right. Not only must marketers fully understand the intent and goals for their mobile experience, but they must also choose the correct mobile solution to fit that desired experience.
Marketers have a few options at their disposal when creating a mobile experience: Responsive, Dynamic and Separate. Each offers a unique approach to the user experience from screen size, to varying types of content, to developing completely different entities for each device type. Depending on which option you choose and how you implement it, those choices can have a major impact on your ability to deliver a seamless mobile experience.
Choosing Your Mobile Path
Faced with these differing approaches, it can be difficult to discern which is best for your organization. But putting time and effort into choosing the right solution is crucial for generating traffic, and ultimately revenue, through mobile. The first step is to stock of your current web content and experience across platforms. How are customers using your desktop site as opposed to your mobile site? Which pages do they visit most often and which keywords do they search for depending on the device? In nearly every organization, you'll find that consumers have very different needs and intentions depending on how they're accessing your site.
Let's say you're a marketer at a sporting goods store with both online and brick and mortar stores. It's likely that desktop users are coming to your site to research and buy products, whereas mobile users are looking up things like location and contact information for your local storefront. This could point to the need for a Dynamic site, one that highlights different content depending on the device. Why is that distinction important? If you used a Responsive design and kept the content the same, a nicely formatted product page on desktop could appear as an endlessly scrolling list of customer reviews on a smartphone. That's the kind of clunky desktop-to-mobile transition you want to avoid. Ultimately, if you can tailor your mobile strategy to fit the mobile experience your customers want, it will have a huge impact on traffic and conversion.
The "One Size Does Not Fit All" Evolution
As mobile continues to grow, we're witnessing an evolution in the way marketers are implementing mobile. For some, choosing one strategy to use across-the-board works best for their mobile goals. But more and more companies are starting to find that a one-size-fits-all approach isn't the best solution for them. For example, mixing and matching Responsive and Dynamic might perform better for your site. Returning to the sporting goods store example, if you identify the highest converting and most important pages of your site, such as individual product pages or the shopping cart, you can design those as Dynamic with highly tailored mobile experiences, while other pages like the About Us section could be Responsive.
If you decide that a blend of more than one approach is the best fit for your site, make sure you're strategic about your implementation. As a marketer, make it a priority to review your site page by page. Analyze and identify which pages and content are the most important to conversion. Once you've got that hierarchy hammered out, your "mobile aim" accuracy will improve, letting you target individual pages with the best configuration for each. Not only will your presentation be better, but the overall interactive experience will be much more tailored to customers' intent.
With mobile set to become the dominant conduit for online traffic in the next few years, it's time for all marketers to get seriously strategic when it comes to configuring mobile sites. When your organization's online experience seamlessly fits into customers' mobile lives, you'll be able to connect and engage with those customers in newly impactful ways. For those who aren't thinking critically about mobile configuration, their sites will be left behind, dismissed as too clunky, frustrating, or outdated. The mobile revolution is at a crescendo. It's time to make the most of it.