Since our trip began on June 5 in New York City, we have traveled over 6,500 miles, met countless fans from all over the world, and seen some great games in the flesh, but now, we are on our last stop, the beautiful city of Kiev. We're here for the last game of the group stages: France against Sweden. The French, one of the teams I predicted to make the final, played great in their last contest against Ukraine and are hoping to continue their fine form so that they can make their way to the championship game -- and make me look like a genius. Or shall I say, "continue to make me look like a genius," because I think my genius has been well-documented.
My shameless plug aside, I went to the crown jewel of all the stadiums in Ukraine, the Olympic Stadium, to take in France's training first-hand and to see if they are as good as I think they are. And my vote is an emphatic "YES!"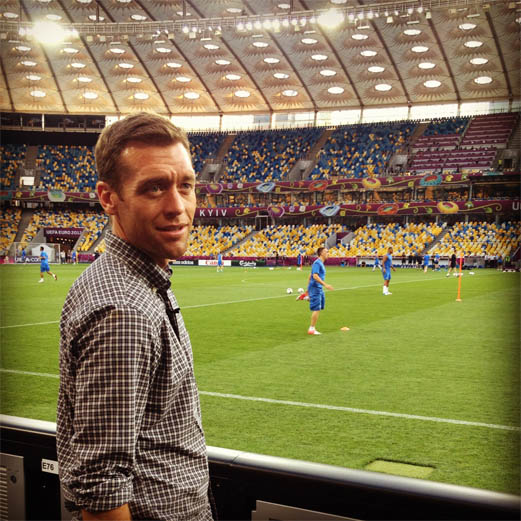 Viva, viva, viva Les Bleus! Viva!