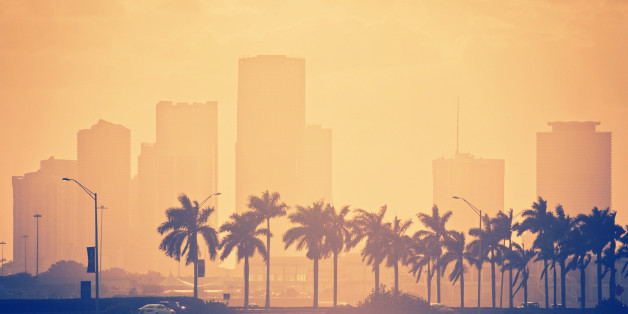 FADE IN:
EXT. The City Of Miami -- DAY & NIGHT
The comedy scene in Miami is on life support. It's turmoil. We've lost ten pro comedians to L.A. or N.Y. in the last two years. Most of that talent hosted an Open Mic mid-week keeping the local scene vibrant. Straights are dire. The main headlining room, the Miami Improv, is a joke since they left Coconut Grove. They re-settled at the Magic City Casino, a tacky shell of anything anyone wants to go to, with their 2- drink minimum, especially the millennial crowd needed to support aspiring talent.
CUT TO:
A restless MIKE LEVINE: a UM graduate and producer of comedy for years. An Entertainment Law degree hangs at the Comedy Inn, a motel in South Miami his family owns and operates that also hosts comedy. Mike's running his hands through his curly hair in preparation for the next month. He's stressed, busy, but eager and also humble as always, talking on the phone, trying to explain his plans for the new series to JOHNNY DANGLES, a local drunkenly writer for Miami culture.
MIKE
Got dope Miami features opening up for some huge comics. The Miami or ex- Miami features are Forrest Shaw, Erik Myers, John Vargas, David Stebbins
DANGLES
Wait. Time out. So you're dropping a new series. And this new
series will happen every week for three weeks. And, correct me
if I'm wrong, but you're bringing Headlining talent down from LA
and NY, and also bringing Feature Acts to open for them, and
those Feature acts will all be Miami talent, either current or expatriates.
MIKE
Correct. It's called Stand Up-for Miami. It's all about trying to
keep the Miami comedy scene alive and fresh and young.
DANGLES
And the Headliners are legitimate headliners.
MIKE
Yeah, bro. We got Adrienne Iapalucci (NYC) (Letterman)
then on 10/3-4: Nate Bargatze (LA) (Fallon)
and 10/10-11: Joe Matarese (NYC) (America's Got Talent)
DANGLES
And this will happen at the Comedy Inn?
MIKE
That's what I'm trying to tell your slow ass.
Watch the freaking video I sent you last week.
DANGLES
This sounds dope. But, it's hard to get to BFE.
Are you still running the same deals?
All you can drink? No minimums?
MIKE
Hey, we want to expand to Wynwood or South Beach but we just need a partnering venue. For now, it's still in South Miami with better deals. $25 all you can drink, top shelf, and $15, if you just want to get in. And if you get too wasted you can always crash at the Motel, hang out with the talent.
DANGLES
Dude. Too tempting.
MIKE
Come. Spread the word. It'll be awesome. It's real comedy, in a comfy room.
DANGLES
I gotta see Forrest, if anything. We'll come through. I'll spread the word with no problem paying because I know I'll drink it times three. And we always have fun at your room. This is a cool thing, Mike. It's good for Miami. Good for the scene. We need more of this.
MIKE
No, it will be. I'm excited. Why don't you abandon this weird screenplay point-of-view and just give out the info and maybe play the promo so people know what the details are.
DANGLES
Mmmm hmm. Telling me what to do. Whatever.
Tell me when you're ready to take this baby Downtown or to Wynwood!
Just kidding. Still, I'll be there. Definitely maybe.
The Comedy Inn series, Stand-Up-For-Miami, starts on Thursday 9/25, with Florida native Forrest Shaw headlining. Forrest, in his first tour back home since he's left, is also recording his album so support it. The Stand-Up-For-Miami series only gets better the next three weeks. This is a wonderful opportunity to check out real comedy in a great environment with reasonable prices. It's fun. You won't regret it.
INT. The Comedy Inn -- NIGHT
The crowd is LAUGHING its ass off.
People are watching the live stream on the internet.
People are getting all the info for the event right here.

And there's hope for comedy in Miami after-all.
FADE OUT