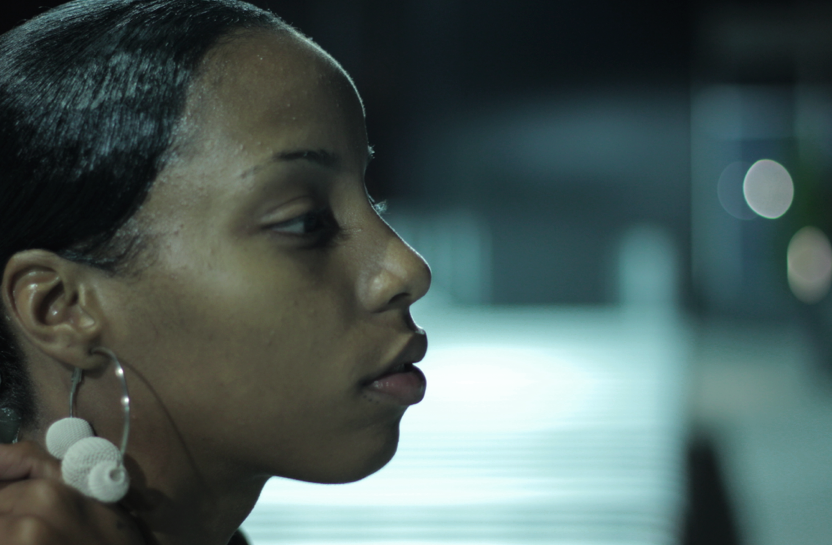 (Photo by Tony Lowe)
Meet Sasha Go Hard. She's Chi-town's fresh-faced, sweet smiling, hard rhyming MC, making her way from the southside of Chicago to venues stretching beyond to areas including the concrete jungle. Her mixtape released this past summer Do You Know Who I Am?, has introduced the scene to a rising young artist whose infectious rhymes combine playfulness and tough talk. I recently had the chance to talk to Sasha ahead of her upcoming shows at Reggies Rock Club in Chicago.
J.L. Sirisuk: Your gig at Santos House Party in New York was your first show outside of Chicago and you recently performed at CMJ in Brooklyn -- what did you think of the New York crowd?
Sasha Go Hard: They show, like, so much love. They make me feel very comfortable, like I am home. I love the New York crowd, they know my songs, they participate.
Do you plan on going back to New York?
Hopefully! A lot of people been hitting me up about going out there so I am looking forward to going real soon. I really enjoy being in New York and getting the love that they give.
Chicago has some of the best pizza around, but have you tried New York pizza? I was just wondering which one you thought was the best -- Chicago or New York style?
No, I've been but everyone told me to get some. I promise next time I will because everyone tells me to, so I will definitely get some New York pizza. I will definitely hit you up and tell you.
Do you get stage fright?
No. I mean, I used to get it when I used to start performing, but I never get stage fright. From Santos to CMJ, from all the shows I did, they make me feel free like I can just do me.
Any pre-show rituals to pump yourself up?
No, but everybody thought I needed it. People would say 'practice, practice' but I know I don't need to practice and I knew that I never needed it, so no.

Who are you listening to right now?
I listen to this group called the BMC Boyz and they're out of Texas, they're local and they have very good music. They're guys and a lot of their music is for females. I connect with their music, it keeps me happy. I listen to them, 2 Chainz, Nicki Manaj. I definitely like listening to Chief Keef's "Love Sosa."
When did you start rhyming and who was the first artist that really made an impact on you?
The first artist...I gotta say Lil' Kim. Growing up, like before I really got serious with the music, I used to listen to her. I have brothers and sisters and they used to listen to her, so that music had just been around and I listened to and liked her stuff. The stuff she says is real life stuff that other people go through, so I like her and I like what she says. I have always been the type to rhyme as a child, so I'd have to say I started like around 12, and as I grew up my words started getting stronger and stronger and better.
You have a track called "Tatted" and I noticed you have a lot of ink. Do you plan on getting more tattoos? What will the next one be?
Yes, I don't want to ink my whole body up but I feel like I'm missing some tattoos. I feel like I'm getting three or four more tattoos, maybe five, but my tattoo guy wants to go crazy on my body with my tats. I have this picture of this mic -- like its real pretty like a girly mic -- and I showed it to my tat guy and he made it look better, more natural. So I'm getting that next.
You tend to have a group of girls dancing with or around you. Where did you learn those dance moves?
When I hear music I just flow with the music. I know the difference between not knowing how to dance, and swag. I swag with the music...it's not hard at all. Especially with "Tatted", its crazy slow -- so when I hear Tatted, all I hear is swag so I'm like swaggin'. "Tatted" is definitely a dancing song for me.
What are you bringing to your next mixtape?
My next solo mixtape is gonna be something crazy, like something really dope. I'm just going hard, super hard with my flow, my attitude, everything gonna be different. It's gonna be crazy, like different sounds, like something no one has done before. I'm really excited, I'm ready to drop it like today! It's gonna be dope, I promise.
Did you work with the same producers?
I'm definitely still working with Absolut-P. He produced most of the tracks on Do You Know Who I Am? I have two or three others that are gonna make it on the mixtape, but Absolut-P has the right style for my kind of music.
What's one of the best shows you've been to?
I have to say Santos. They showed a lot of love, they made me feel like I was already like on top of the world. They made me feel real good and I'm not saying it was my best show because I performed. I was smiling the whole night, people were nice, it was just cool and calm. Santos is definitely the best show that I've been to.
What are you gonna bring to your show?
I'm gonna bring heat, I'm gonna bring everything that I got. Everything. I'm definitely gonna make the crowd enjoy me and be happy to see me. I'm gonna bring the best.
Sasha Go Hard will be headlining at Reggies Rock Club on November 1. Doors open at 8 p.m.
Reggies Rock Club
2105 S. State St.
Chicago, IL 60616