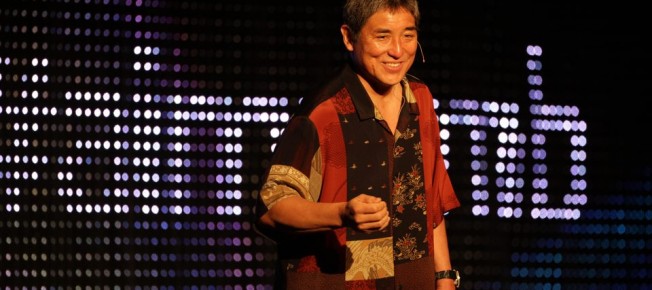 The former chief evangelist of Apple, Guy Kawasaki, took center stage at the social media breakfast in Auckland on Wednesday, May 15 to share some of his enchanting wisdom on being enchanting and social media.

More than 1,000 people packed The Langham Hotel in downtown Auckland, New Zealand for the two breakfast sessions with Guy, who is also an Apple Fellow, a special adviser to the Motorola business unit of Google and the best selling author of 12 books.

In the first session, he explained that to be enchanting you need to be deep, intelligent, complete, empowering and elegant.
The second session was about how to attract more social media followers and Guy's advice was to "start yesterday," segment your services, make a great profile, curate content and link to other pages, restrain yourself, add bling to your page, respond to people, stay positive or stay silent, and repeat all this.

This was the third Air New Zealand social media breakfast and was a great success, with the crowd and in social media with the hashtag #AIRNZSMB #GuyKawasaki and #FlyAirNZ trending on Twitter in New Zealand.
Guy Kawasaki is a special adviser to the Motorola business unit of Google. He is also the author of APE, What the Plus!, Enchantment, and nine other books. Previously, he was the chief evangelist of Apple. Kawasaki has a BA from Stanford University and an MBA from UCLA as well as an honorary doctorate from Babson College.
See video highlights of the event here: