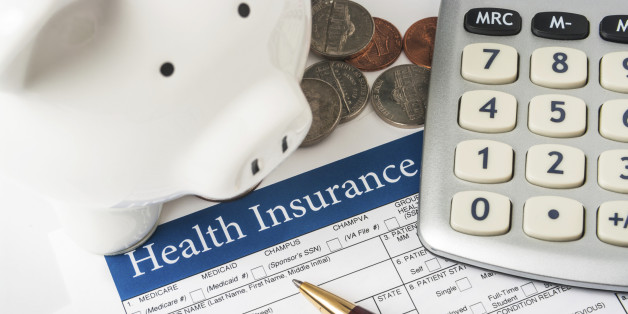 The Beltway media and politicians continuously deride the Affordable Care Act and its legal and political challenges ahead. They also seemed to be ready to pounce if healthcare.gov did not work perfectly upon open enrollment on November 15. But what is virtually never discussed are the many benefits that the law has brought to millions of individuals and entire communities.
Having health insurance means you can see a health care provider when you need to. As one of the leading sexual and reproductive health care providers in New York City, Planned Parenthood of New York City (PPNYC) knows firsthand how important affordable basic health care is for all residents.
With the Affordable Care Act (ACA), essential preventive care is now available to insured people without co-pays or other out-of-pocket expenses. This includes annual check-ups, vaccines, blood pressure and diabetes screenings, mammograms, colonoscopies, and STI and HIV testing, among other services. All insurance plans must also include maternity coverage.
The health law also gives millions of women access to affordable birth control. After decades of discriminatory coverage by insurance companies, the law requires policies to cover birth control with no out-of-pocket cost -- rightly categorizing birth control as basic preventive care (although this benefit was weakened by the Supreme Court's decision to allow for-profit corporations to deny employees birth control coverage based on the owner's religious beliefs). Before the ACA, a woman paid on average $600 annually for birth control, an expense unaffordable to far too many women. According to the Department of Health and Human Services, 30 million women are already eligible for this benefit. When the law is fully implemented, 47 million women will have access to no-copay birth control.
Already, thanks to this birth control benefit, women in the U.S. have saved more than $483 million on birth control. More women than ever now have access to the full range of birth control options, including everything from IUDs (intrauterine devices) to patches, allowing them to choose the method that works best for them. The percentage of privately insured women who paid zero dollars out of pocket for birth control pills increased from just 15 percent in fall 2012 to 67 percent in spring 2014, according to research by the Guttmacher Institute. Studies show that women who receive birth control with no co-pay or at a reduced cost are able to avoid more than two million unplanned pregnancies each year.
This is just the beginning of what the ACA has accomplished. The law also makes it much easier for people to get -- and keep -- health insurance. People can no longer be denied health insurance because of a pre-existing condition such as a pregnancy or being the victim of domestic violence. As a result, more than 100 million people with pre-existing conditions are no longer in danger of being rejected from coverage. And no one can be dropped from an insurance plan because they got sick. The law also bans lifetime caps on health insurance benefits and allows young people up to age 26 to stay on their parents' plans. In addition, insurance companies can no longer charge women more than men.
These may seem like commonsense provisions, but they are helping millions of people access the care they've been denied for so long. Many people are getting health insurance for the first time in their lives.
The ACA also supports efforts to make health care more culturally competent, which helps break down barriers that have long kept many communities from accessing the care they need. The law includes provisions for grants supporting community health workers in medically underserved areas; scholarships for students and loan repayments to health professionals working in underserved areas; and research on education in cultural competency, prevention, public health proficiency, and reducing health disparities.
For PPNYC, the ACA allows us to greatly expand the work we've been doing for many decades to provide no- or low-cost services to the communities we serve, many of which have high rates of being uninsured. And just like during the first enrollment period, during open enrollment that started November 15, PPNYC is here helping people take charge of their health by signing up for an affordable health insurance plan.
For almost 100 years, PPNYC has provided expert sexual and reproductive health care, and that's not changing. Whether people have insurance or not, they can still come to PPNYC for birth control, cancer screenings and the other care they need, when they need it.
Joan Malin is President and CEO of Planned Parenthood of New York City.