Innovation is the common thread running through President Obama's prescription to bolster the flagging economic recovery and strengthen America's standing in the world that he presented in his State of the Union address. The initiatives in clean energy, climate change and equal treatment and pay for women in the workplace were especially music to my ears. But he didn't connect the dots.
A few sobering facts:
• Only 12 percent of energy jobs are held by women.
• Only 6-7 percent of applicants for -- and recipients of -- Small Business Innovation Research (SBIR) grants from the U.S. Department of Energy are women, according to the National Academy of Sciences and Tina M. Kaarsberg, Ph.D, the SBIR Lead for the DOE's Office of Energy Efficiency & Renewable Energy. SBIRs feed the pipeline of innovations and investments in cleantech for years to come.
• Energy and cleantech conferences are still dominated by white men, such as the upcoming ARPA-E Summit and ACORE conference, each of which has barely 25 percent women speakers.

Women are being woefully left behind in the cleantech revolution and it's impractical, unacceptable, unnecessary, and hinders America's economic prosperity.
The best boost to innovation is having diversity at the table -- diversity of ages, genders, experiences, backgrounds and perspectives.
As the BBC's Katy Kay wrote in the Washington Post, "The numbers make a compelling case. The studies Ernst & Young rounded up show that women can make the difference between ... good and bad decision-making in the industrialized world, and between profit and loss in the corporate world. Their conclusion: American companies would do well with more senior women...(A)t least half a dozen [studies], from ... Columbia University, McKinsey & Co., Goldman Sachs and Pepperdine University, that document a clear relationship between women in senior management and corporate financial success. By all measures, more women in your company means better performance."
There are hundreds of talented mid-career women in energy who have been quietly leading the cleantech revolution yet are barely heard from. Programs to encourage young women to pursue engineering degrees and careers are now cropping up, but there are few to support the talented women managers, engineers, and executives who have been pushed aside for years by an industry biased toward men.
Deputy Secretary of Commerce, Rebecca Blank told me at the DC Auto Show recently that, "Women disproportionately are looking at a different set of issues when they are picking their... [careers] than men are. [Women] are less interested in solving technical problems and they are more interested in... address[ing] broader social issues..." Dr. Blank added, "(W)henever I go out and talk to companies, they talk about the need to have a larger pipeline of STEM educated workers ...particularly in this time period where there is a real expansion and renaissance in American manufacturing...."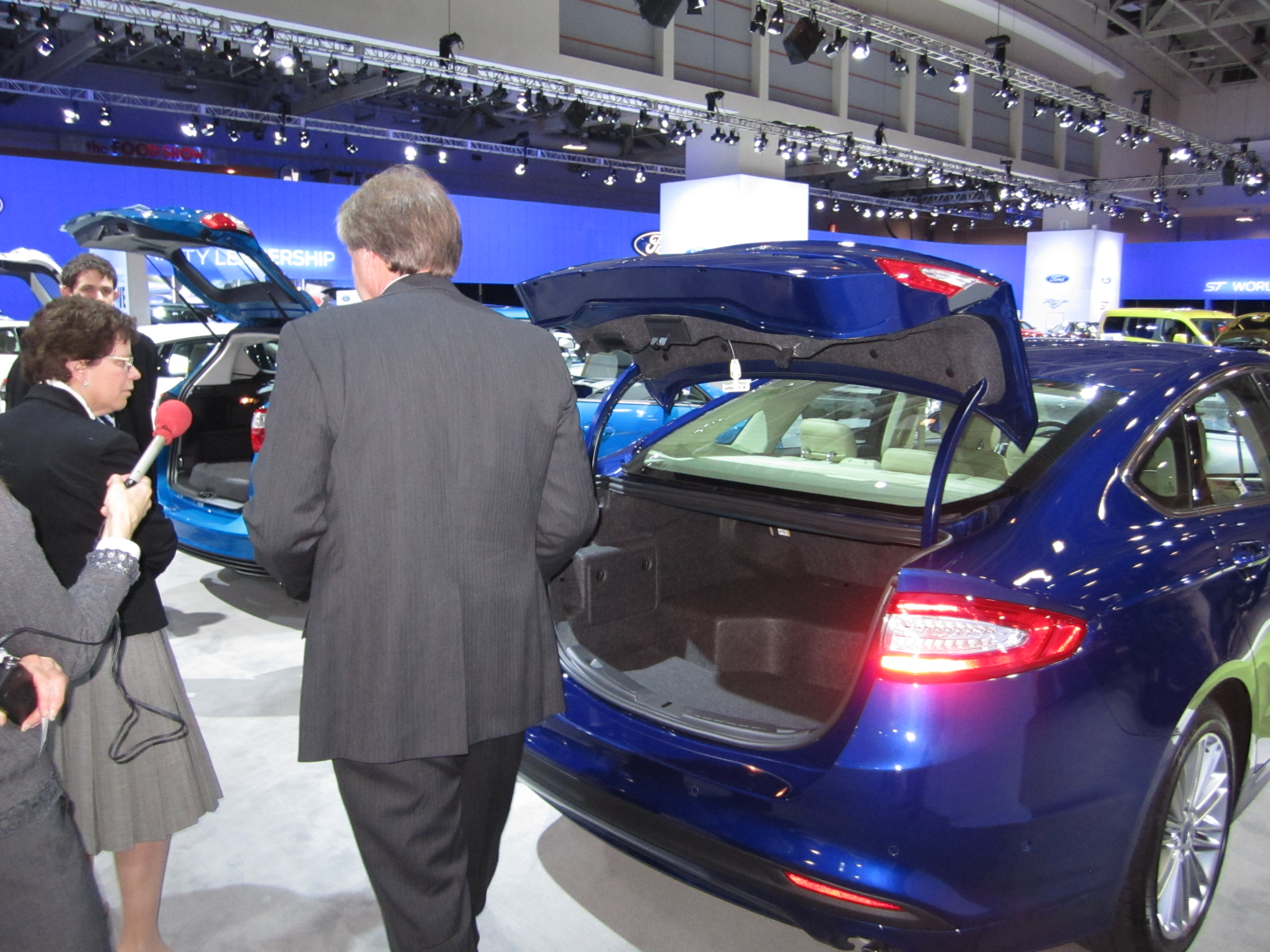 Talk is not enough. In 2011, 25.9 percent of jobs in the automotive sector were held by women, 58.9 percent of them in traditional office and clerical jobs, 11.5 percent in as corporate officers, according to Catalyst. The auto industry is the hub of American manufacturing, and therefore, women are being left behind in this "expansion and renaissance of American manufacturing."
I applaud President Obama's support for women to "live their lives free from discrimination in the workplace..." and for the Equal Pay Act.
But we need to go way beyond being "free from discrimination."
The missing link in President Obama's SOTU address connects women in the workplace with the cleantech revolution. President Obama should dedicate funding and executive orders to dramatically increase opportunities for women in energy and climate change, including women entrepreneurs and women at all levels of the workforce.
The result is a win-win-win-win: a stronger and more innovative economy, stronger families, stronger communities, and a cleaner planet - for the long-term.
To quote President Obama's State of the Union refrain, "We can get it done."