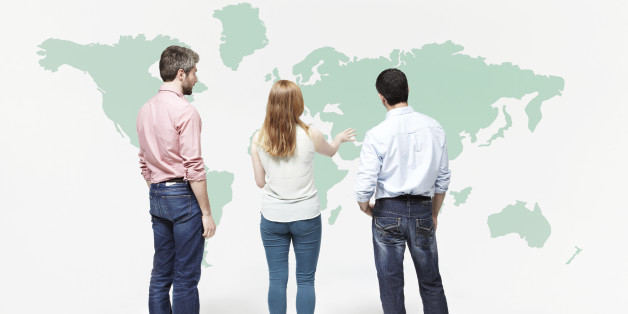 This is the beginning of the adventure of my life. 85 days on the road, 4 continents, 14 countries, 17 cities, 9 different languages, hundreds of stories, thousands of pictures and many, many interesting people. Me, my husband Dario, and his new venture, Quietly. Just us, for three months, together, all the time. Yep.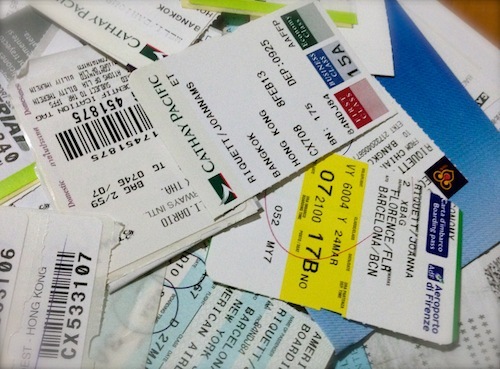 Organizing this trip was not easy. I wasn't just thinking about how to survive the relationship (he was not my husband then), but how to budget, prepare, get the tickets, book hotels, and plan our itinerary and meetings for every city we would be visiting. Many people asked after the trip how we did it, so here's where to start: getting the tickets and coordinating traveling times.
If you're planning a similar adventure, both One World and StarAlliance offer Round the World Tickets, which significantly alleviates any stress of planning a multi-stop trip. It's also considerably cheaper than buying single tickets. You can choose 16 legs (or stops, cities) and fly in one direction. You can't go back, you can only move forward until you return to the city where you started.
Our final route was: Bogotá, Lima, Sydney, Singapore, Bangkok, Krabi, Hong Kong, Shanghai, Paris, Barcelona, Amsterdam, Berlin, Prague, Rome, Florence, Barcelona, New York, Los Angeles, Bogotá. Note that not all of these flights were booked with the RTW ticket. In Thailand and Europe, mostly, we flew local airlines and took trains.
I chose One World because I found their app easier to manage. You can have a profile and create your own routes. You have to choose dates, flights and hours, but it guides you until you have completed the requests and are ready to buy. You can even buy it online and the support center for this ticket is fantastic. I spent around a month creating and deleting flight plans, trying to choose only direct flights and convenient hours so we could also save money on hotel nights.
Four days was the average time we spent in each city and in some of them, like in Sydney and Berlin, we spent more time since there were more people to meet. The best part of this trip was not only that I went to places that I had never been before, or that I learned the tech business in different parts of the world, or that I 'survived' the relationship and now I have a partner for life, but also all the incredible people we met doing great things.
A trip like this makes one realize how big this world is. It will take a lifetime to get to see every corner of it and the only thing that keeps us closer together is the people we meet and we love around the world. Human connections bring the world to us.
I hope you come along and travel with me while I revisit this experience. Warning: Spanglish is allowed for this writer!