I had fallen asleep in Austin, TX, waiting for my flight, which had been delayed five hours by a thunderstorm. When I woke up, the departure lobby was empty...
I jumped up, ran to my gate, and miraculously, my plane to San Francisco was still boarding. I was finally on my way back to the bay!
Over the past two months, I had travelled more than I'd ever imagined, met like-minded young people across the nation, and discovered places important to both our country and to me personally. How do I even begin to sum up this whirlwind adventure?
I think the most important part was working and adventuring with people who are engaged in protecting our planet. Through my relationships with them, I have developed a clearer view of how I might apply my photo and video skills to conservation causes. As I begin my senior year in college, I'll be searching for employment opportunities in this direction.
In August, I headed out for my last summer adventure. Joining a Chinese youth group headed to Mt. Diablo, I felt the familiar excitement of discovering a new place but also a sense of nostalgia -- wanting to hold onto this summer forever as its final days closed in.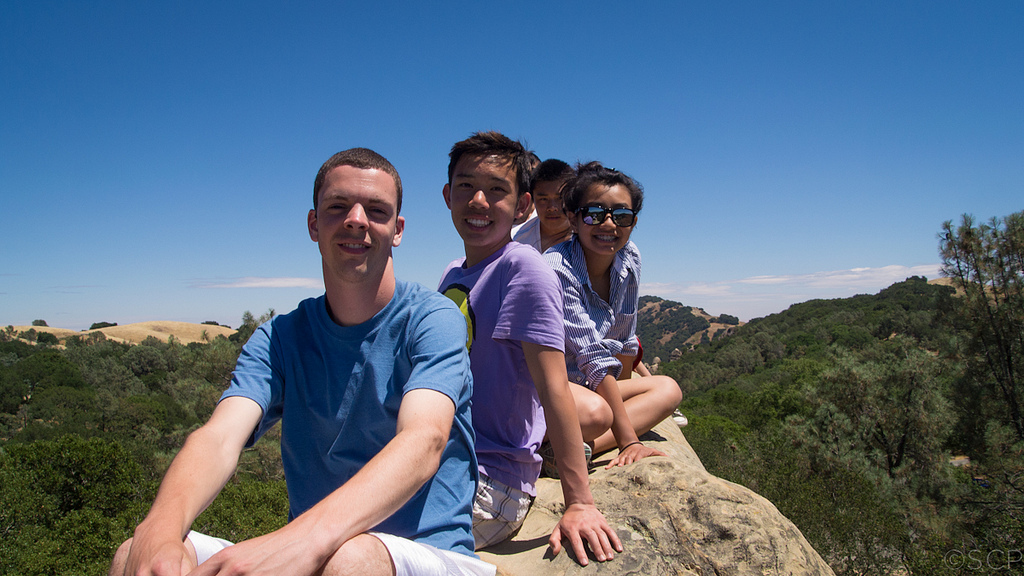 As usual with Inner City Outings, we had a blast. During the day, we hiked the grassy slopes of the mountain, famous for views of up to 200 miles on clear days. At night, we scared away marauding raccoons and played camp games such as chubby bunny (where contestants attempt to speak clearly while filling their mouths with as many marshmallows as possible). We were particularly happy to spend an afternoon at Rock City -- an area of the mountain known for its unique organic-shaped rock formations. As I climbed one of Rock City's mini-peaks with three of the kids, I snapped some final photos -- pictures that will always remind me that an internship spent exploring, enjoying, and protecting the outdoors is truly the best on Earth.
Here's my final video about this trip and a look back at all the adventures I went on this summer. And, to any would-be interns, take my challenge, if you dare!
Sierra Club Inner City Outings is a community outreach program that provides opportunities for urban youth and adults to explore, enjoy, and protect the natural world safely and responsibly. There are 50 volunteer-run ICO groups spread throughout the United States. Every year, these groups conduct more than 800 outings that serve approximately 14,000 youth. For more information, visit http://www.sierraclub.org/ico.