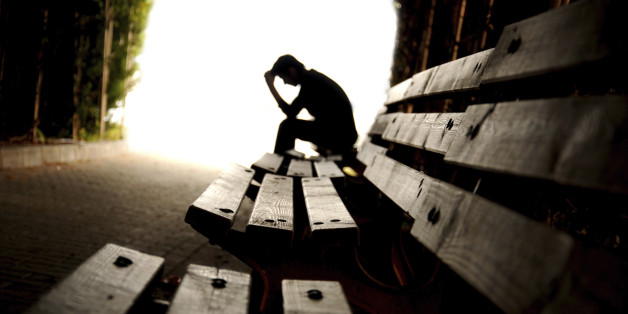 There are lots of reasons why Congress should enact public policies that promote exercise. The great potential that exercise has for helping people overcome depression is an important one.
Depression takes a tremendous toll on America.
For individuals and their families, depression inflicts immense personal suffering. At its most tragic, depression leads to suicide, which claims nearly 40,000 American lives each year.
For businesses, depression imposes a significant financial burden, costing more than $34 billion annually. Two hundred million workdays are lost each year because of it, in fact.
Depression renders our veterans especially vulnerable. Twenty percent of suicide deaths in the United States are among military veterans. Yet they comprise less than one percent of the U.S. population. Every day, about 22 veterans die from suicide.
Undoubtedly, depression is a very serious and complex issue. Often, it's not easily or openly recognized, understood, addressed, or treated. But precisely for this reason, we need to take multiple tacks in addressing it.
Routine exercise should be one of them.
The truth is that exercise is an under-recognized, under-utilized but significantly effective tool that has been shown to be useful in helping to prevent and manage depression.
According to Harvard Medical School, a review of studies stretching back to 1981 concluded that regular exercise can improve mood in people with mild to moderate depression and may play a supporting role in treating even severe depression.
The mechanisms by which exercise helps ease depression are not fully understood, but experts believe that exercise releases neurotransmitters and endorphins--brain chemicals--that make you feel good; and that it reduces immune system chemicals that can worsen depression.
Research released just this past month brought additional insight. Researchers at Karolinska Institutet in Sweden found that exercise actually protects the brain from stress-induced depression. Their study, in mice, found that exercise induces changes in skeletal muscle that can rid the blood of a substance that accumulates and harms the brain during stress.
It is imperative that we add exercise to the national toolkit for combatting depression.
Not only do we need to educate the American public on how regular physical activity can help nurture mental health, but we also must urge Congress to get behind initiatives that remove barriers to physical activity so that the choice to exercise is realistic and sustainable for all Americans. Simply, we must find ways to support people's efforts to exercise.
Passing bi-partisan legislation that helps create a national environment that supports physical activity is one way that Congress can make a difference. The Personal Health Investment Today Act (PHIT Act) and the Workforce Health Improvement Program Act (WHIP Act) are two examples of bills that remove financial barriers to exercise.
The PHIT Act would make it easier for Americans to be physically active by allowing individuals or families to pay for fitness equipment, youth sports league fees, gym memberships, and exercise videos with dollars from pre-tax accounts, like flexible spending accounts (FSAs) and health savings accounts (HSAs).
The WHIP Act would make it easier for employees to take advantage of subsidized gym memberships provided by employers by making the benefit tax-free. Currently, if a worker uses an employer-provided wellness benefit in an off-site facility, it's taxed as additional income to the employee.
Perhaps most of all, Members of Congress can make a difference by including exercise in the national dialogue on health care and mental health; and by including language on exercise in mental health legislation.
A staggering one in 10 Americans suffer from depression. Exercise is one of the most pragmatic, cost-effective, and potentially accessible tools we have for helping to combat it.
That's reason enough to enact public policies that promote exercise.
Have a story about depression that you'd like to share? Email strongertogether@huffingtonpost.com, or give us a call at (860) 348-3376, and you can record your story in your own words. Please be sure to include your name and phone number.
Need help? In the U.S., call 1-800-273-8255 for the National Suicide Prevention Lifeline.