Here's the game: the world has ended. Everything's destroyed. Gone forever. The only thing left is you -- and the mansion, apartment, shack or house you live in right now. It's pretty sad.
But this apocalypse has a silver lining: somehow you have a magic refrigerator. This brilliant genius of an appliance holds a constant supply of salt, pepper, oil, flour and sugar -- and four other foods. That's where you come in. You get to choose those.
You can't choose just anything, though. Your four foods have to be simple ingredients, not composed dishes. Lettuce, not Caesar salad. Ground beef, not Chef Boyardee Beefaroni. Cream cheese, not the New York Cheesecake from Ruby Tuesday. Also, you can be vaguely concerned with health, but you don't need to fret if your four foods don't contain the daily recommended amount of selenium. It's the apocalypse -- you should treat yo'self.
One last thing: you'll get the same four foods for the rest of your life. So you should choose foods that you can combine into enough different dishes to keep you satisfied for the next several decades. Be ambitious! You'll have plenty of time to cook now that your office is a pile of rubble.
We've been playing this game since we were college roommates -- meaning we've have plenty of time to think about our answers. So we'll get you started.
Joe Satran: Whole Chicken, Spinach, Bacon, Vanilla Ice Cream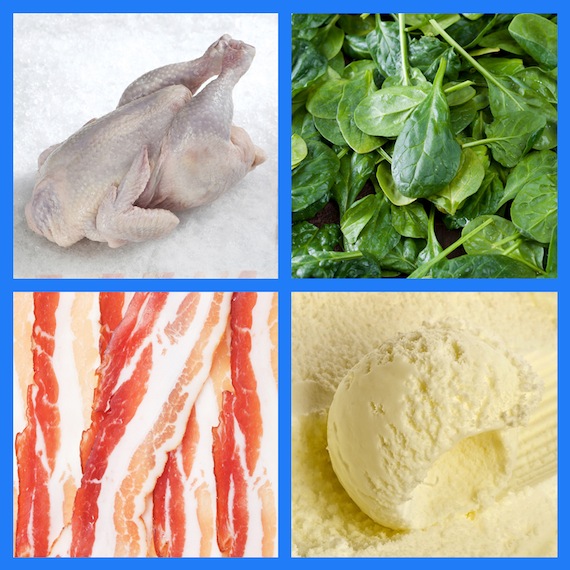 Dishes I Could Make: Fried chicken, roast chicken, sauteed spinach, sauteed spinach with bacon, chicken liver spread, bacon-wrapped chicken liver, bacon-wrapped chicken drumsticks, chicken breast wrapped in bacon stuffed with spinach, chicken soup with spinach and dumplings, flatbread with spinach and bacon, spaghetti with spinach and bacon, bacon-caramel sundae, caramel swirl ice cream, candied bacon, bacon, vanilla ice cream
Chloe Searcy: Dark Chocolate, Avocados, Eggs, Tomatoes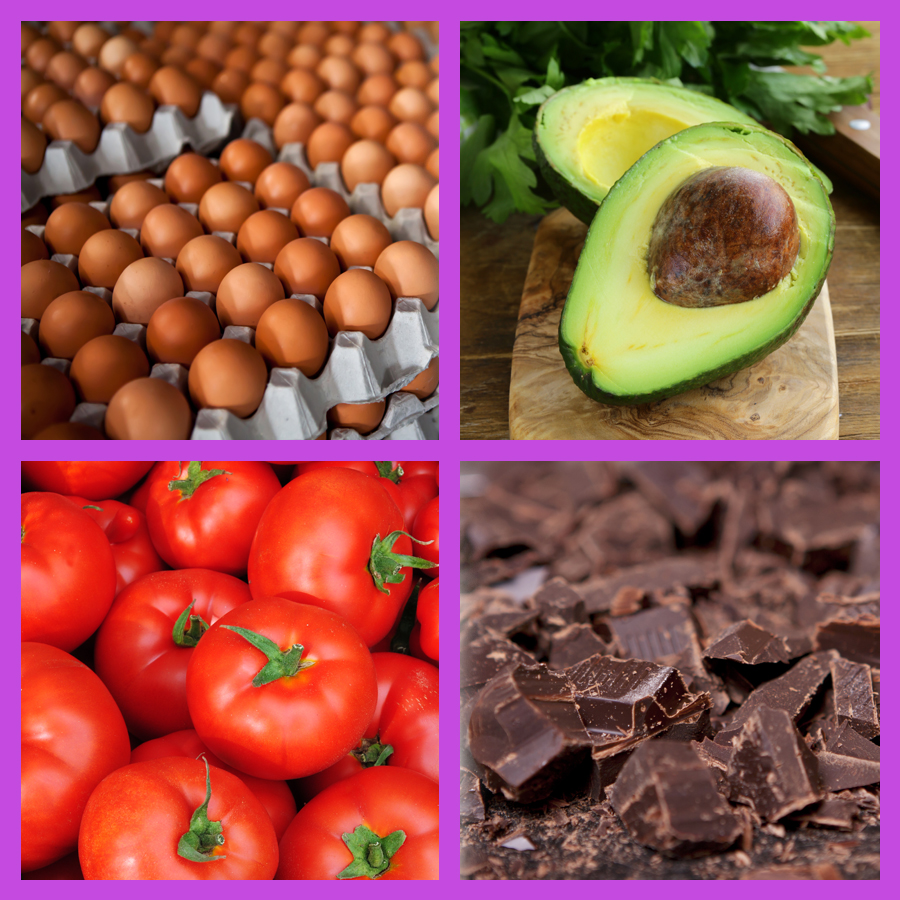 Dishes I Could Make: Brownies, chocolate cake, chocolate pudding, chocolate cookies, toast with eggs, toast with avocado, california benedict, egg salad sandwich (with avocado and homemade mayonnaise!), tomato quiche, shakshuka, pasta with marinara sauce, guacamole, tomato soup, tomato and avocado salad
We also asked some other HuffPost editors to tell us what four foods they would pick in our apocalyptic scenario. Here's what they said.
Kristen Aiken, Senior Editor of HuffPost Taste: Eggs, Apples, Butternut Squash, Hot Sauce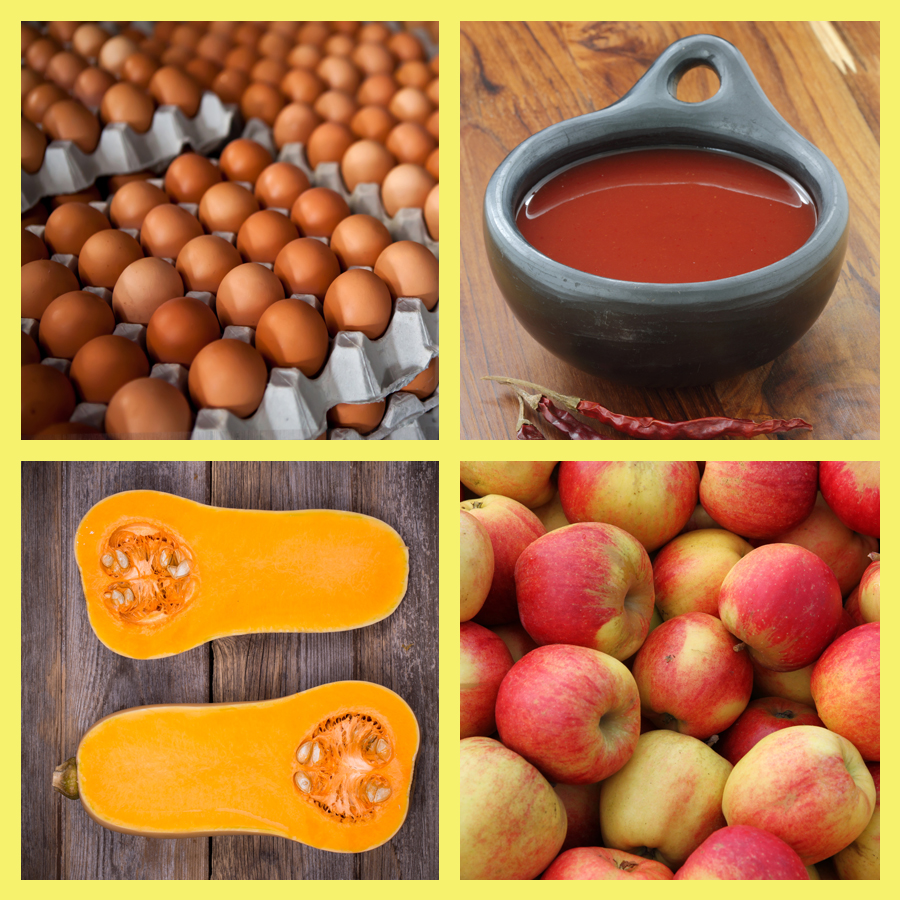 Dishes I Could Make: Flatbread, sourdough bread, French toast, toast with eggs, strata, pancakes, waffles, applesauce, apple crumble, apple pie, apple fritters, beignets, apple beignets, apple dumplings, quiche, apple juice, apple cider, hard cider, cookies, cakes, apple cake, baked apples, squash quickbread, apple quickbread, pureed squash soup, pureed squash and apple soup, egg noodles, pasta, mock-mac & cheese (made with pureed squash), pasta with roasted squash, mashed squash, pureed squash, squash with an egg baked inside it, omelet, fried eggs, scrambled eggs, frittata, poached eggs over squash, squash tempura, egg in a hole, ALL WITH HOT SAUCE if so desired.
Rebecca Orchant, Associate Editor of HuffPost Taste: Eggs, Cheddar Cheese, Potatoes, Bourbon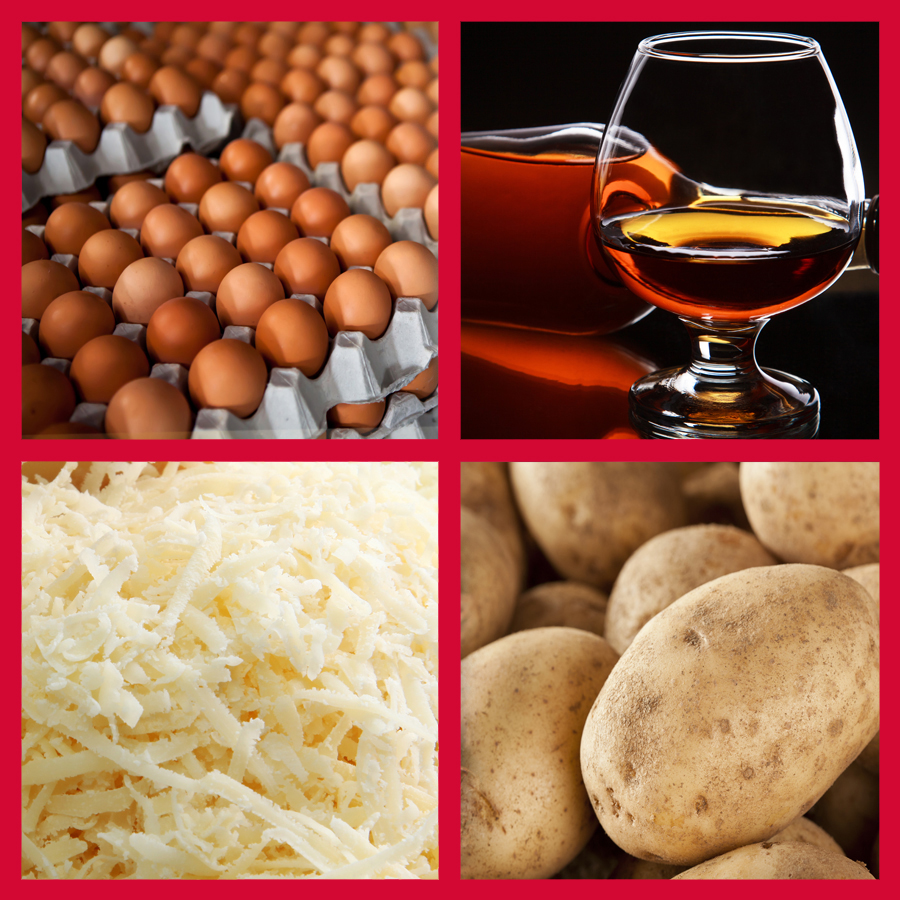 Dishes I Could Make: Hash browns with cheese, grilled cheese, tortilla de española, pasta with olive oil and salt, mashed potatoes, baked potatoes, scalloped potatoes (kind of), roasted potatoes, potato cheddar soup, omelets, scrambled eggs, breakfast sandwiches, gnocchi and bourbon.
Julie Thomson, Associate Editor of HuffPost Taste: Eggs, Fresh Milk, Dark Chocolate, Almonds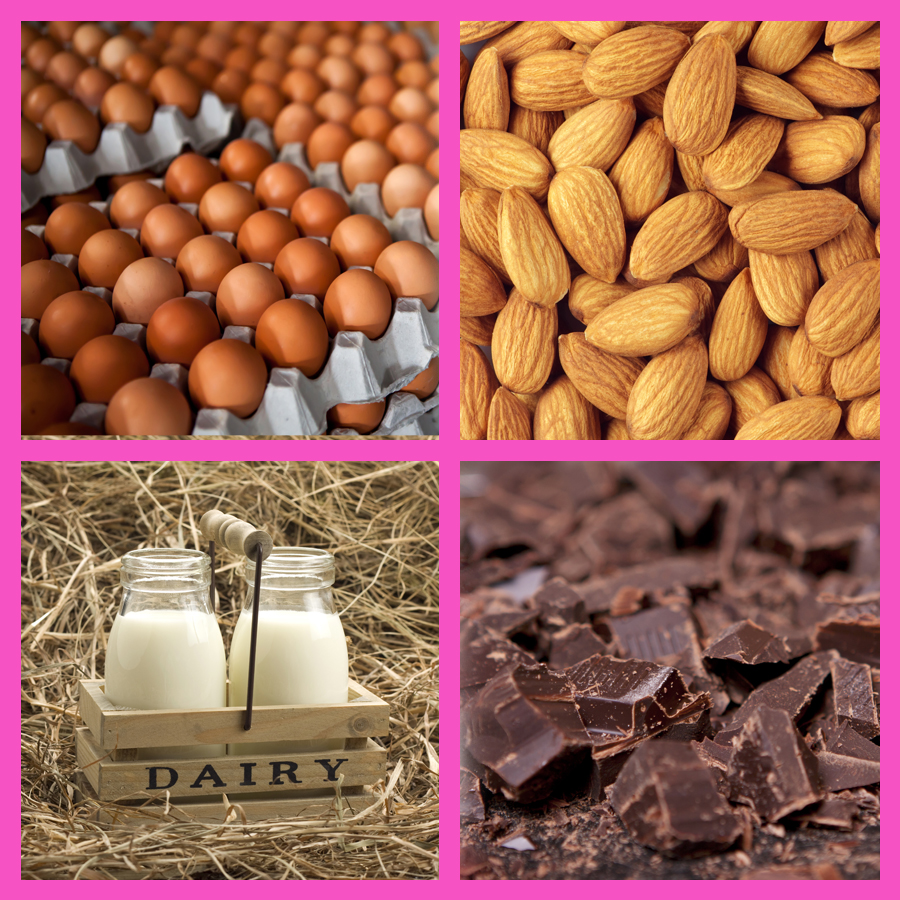 Dishes I Could Make: Chocolate cake, flourless chocolate cake, almond chocolate cake, chocolate cupcakes, almond cupcakes, chocolate chip cookies, brownies, almond biscotti, BUTTER, whipped cream, chocolate sandwiches, chocolate ice cream, almond ice cream, ice cream sundaes, chocolate covered almonds, chocolate milk, macaroon, chocolate macaroon, chocolate cream pie, chocolate pudding, and when I'm feeling like something savory scrambled eggs.
Carey Polis, Editor of HuffPost Food: Tomatoes, Cheddar Cheese, Chicken, Onions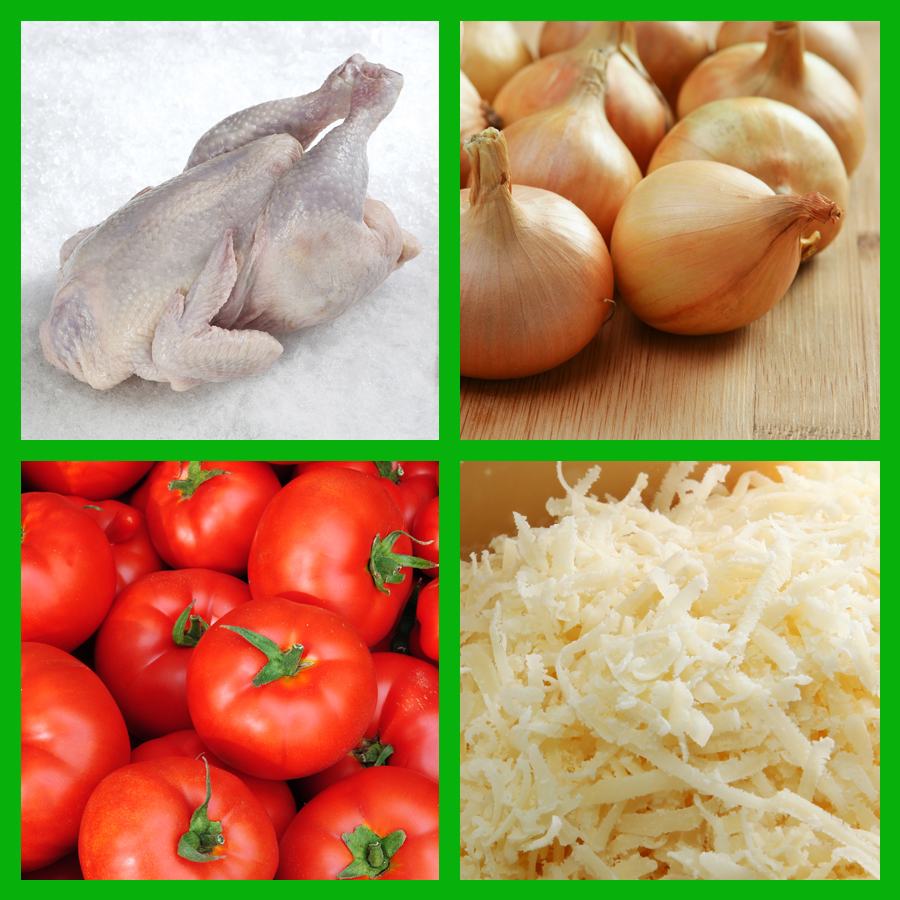 Dishes I Could Make: Chicken with tomato sauce, chicken parm, sauteed onions with cheese, caramelized onions, roasted tomatoes stuffed with onions, fried onions, fricco, chicken with onions, fried chicken, roast chicken, onion rings, tomato onion salad, braised chicken with onions, tomato soup with cheese (and without), a weird version of french onion soup, chicken kebabs with tomatoes and onions
Alison Spiegel, Associate Editor of HuffPost Food: Tomatoes, Parmesan Cheese, Chickpeas, Basil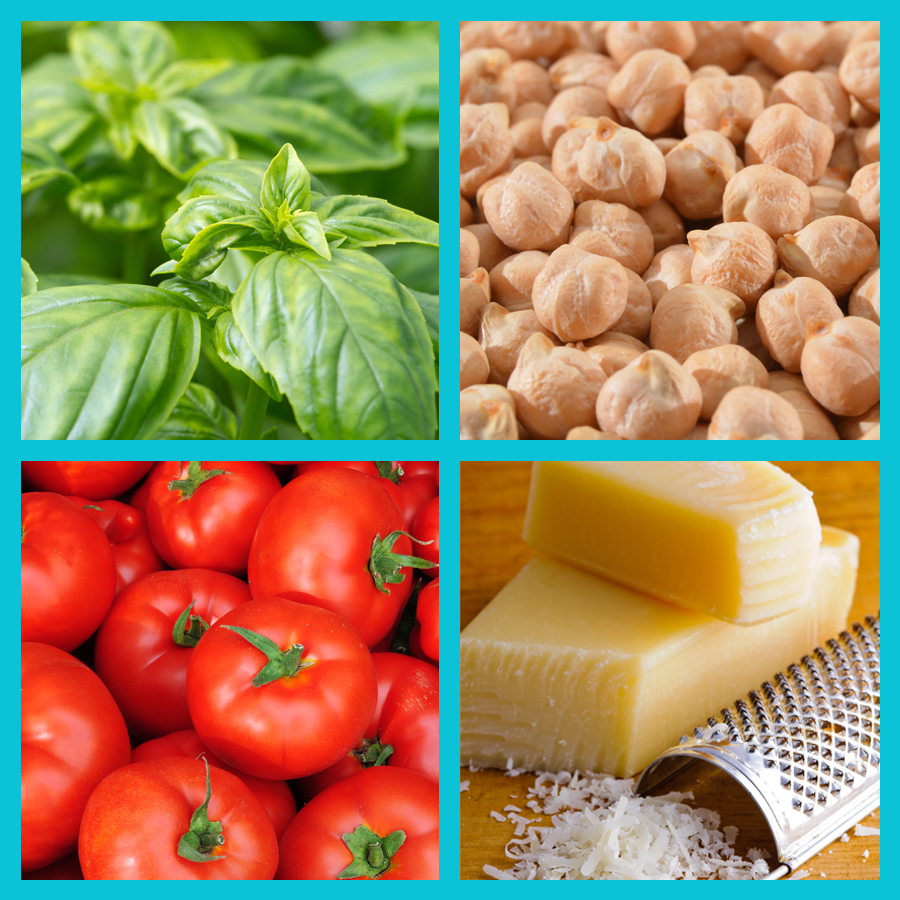 Dishes I Could Make: Pici pasta w/ tomato sauce, pici with tomatoes basil and parmesan cheese, pici with pesto, bruschetta, flatbread with tomatoes and basil, flat bread with parm, flatbread with pesto, hummus with flatbread or a spoon, basil hummus, tomato basil salad, chickpea tomato basil salad, tomatoes and salt, bruschetta, chickpea flat breads, panzanella, fried chickpeas
Carly Schwartz, Deputy National Editor of The Huffington Post: Heirloom Tomatoes, Sharp White Cheddar, Pork Belly, Eggs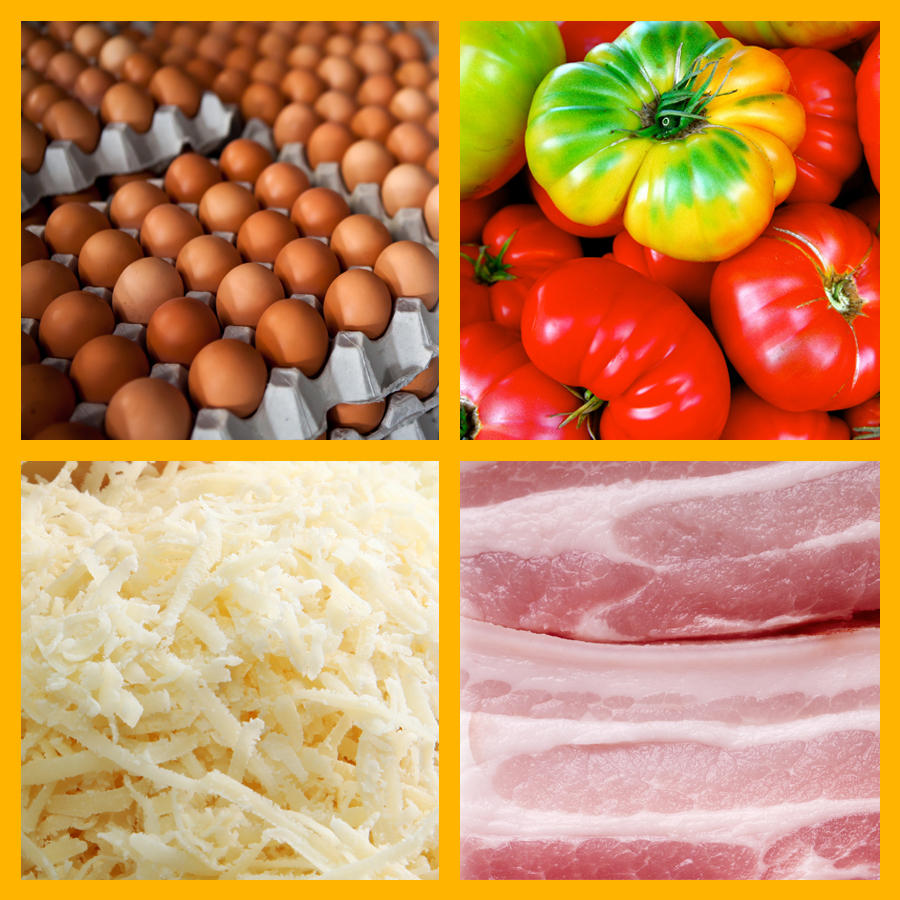 Dishes I Could Make: Grilled sourdough bread with tomatoes and melted cheese, any iteration of that with pork belly and eggs on it too, pizza with sliced tomates, cheddar and pork belly (bonus crack an egg on it!), fresh pasta tossed in chunky heirloom tomato sauce, scrambled eggs with everything, seared pork belly with tomato salad and homemade aioli, sliced tomatoes with salt and sugar, egg salad with heirloom tomatoes on toasted bread with melted cheese.
Andy Campbell, Editor Of HuffPost Weird: Steak, Black Beans, Avocado, Bourbon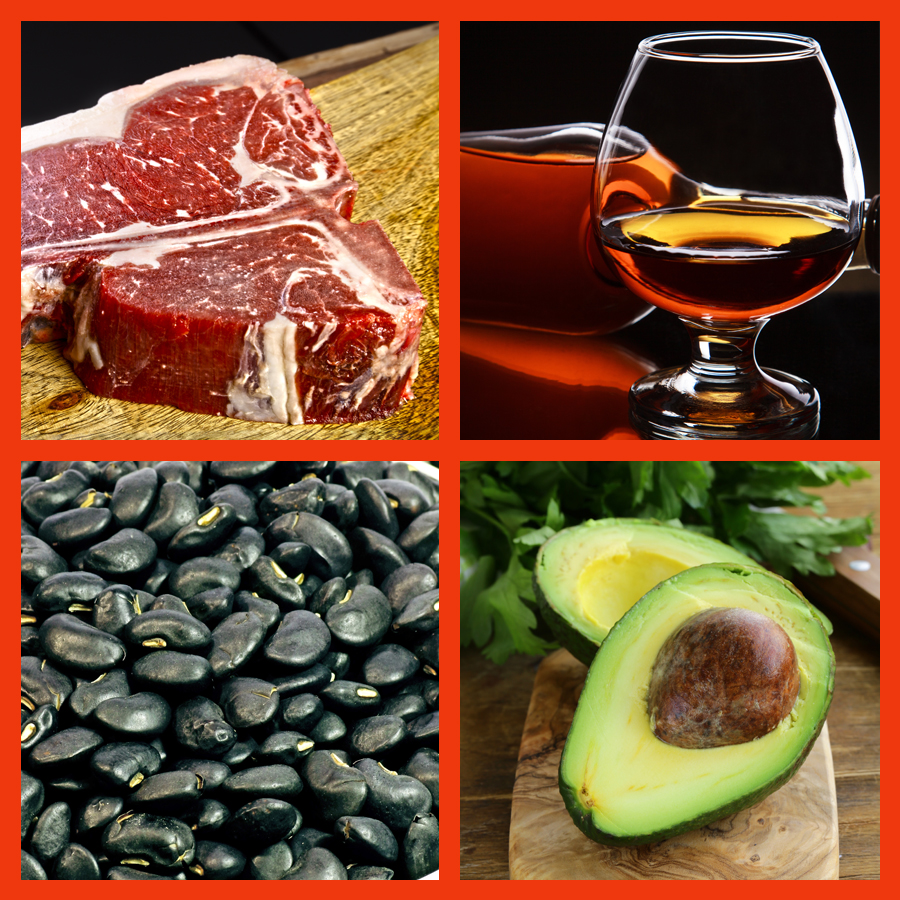 Dishes I Could Make: Candied steak with bourbon, avocado steak with bourbon, bourbon with bourbon, steak n' bean n' avocado tacos with bourbon, bourbon-baked beans and steak with bourbon, avocado steak with bourbon, stir-fried steak with black bean avocado sauce (and a bourbon), salted avocado with bourbon, beef chili with avocado (plus some bourbon), pulled beef sandwich with avocado and a bourbon, bourbon steak with a glass of bourbon, avocado toast, steak toast, bourbon, liver disease
Now it's your turn. You've now seen nine different people, who all take food very seriously, answer this question, in nine very different ways. What would your answer be? Tell us in the comments, or Tweet your answer to @HuffPostTaste using the hashtag #fourfoods.
Want to read more from HuffPost Taste? Follow us on Twitter, Facebook, Pinterest and Tumblr.