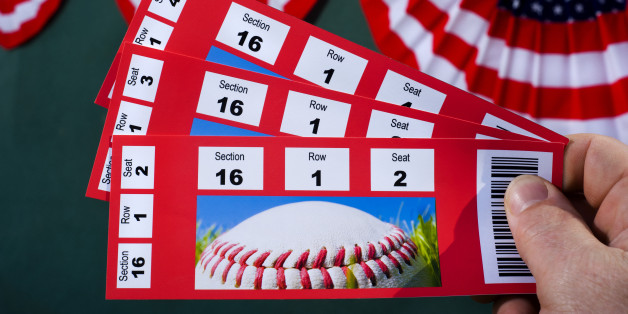 The year 2014 will go down as one of the best in Cooperstown history. What can the Major League Baseball Hall-of-Fame do for an encore? It needs to continue to honor those who played the game the right way, and still shun those who brought dishonor to the game of baseball.
There was an embarrassing 2013, when no living players were inducted into the Cooperstown, New York Hall-of-Fame. MLB Commissioner Bud Selig was forced to read from the plaques of the deceased. Radio reports indicated that only a small handful of curious onlookers attended. It was another sign of baseball's ebbing strength as a source of fan interest.
But 2014 was different, and much better. The National Baseball Hall-of-Fame inducted three of its greatest managers: Tony LaRussa, Bobby Cox, and Joe Torre. Whether managing the New York Yankees, Atlanta Braves, St. Louis Cardinals, Los Angeles Dodgers, Oakland A's, or the Chicago White Sox, they took their teams to the playoffs and World Series glory. Each makes up three of the five most winning managers in history (just shy of Connie Mack and John McGraw).
And then Cooperstown picked three outstanding players. They got Greg Maddux, a pitcher for the Chicago Cubs, Atlanta Braves and San Diego Padres who was one of the most winning and efficient pitchers ever. Right next to him was Tom Glavine, his Atlanta Braves teammate who also played for the New York Mets, and a fellow 300-game winner. The two had winning percentages exceeding 60 percent, en route to several Cy Young Awards and a World Series title.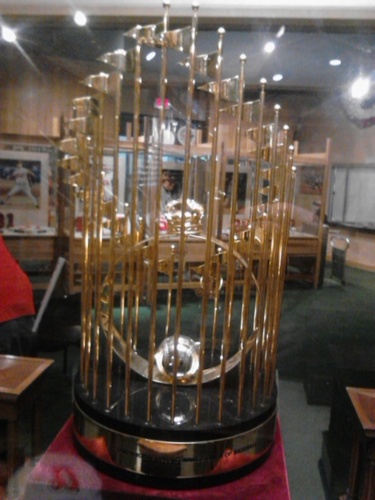 Photo by the author of the 1995 World Series Trophy.
Equally deserving was Frank Thomas of the Chicago White Sox. "The Big Hurt" showed you could smash home runs and hit RBIs without using PEDs (performance enhancing drugs, or steroids). In fact, all of these inductees were clean. And Cooperstown saw its biggest crowd since Cal Ripken Jr. and Tony Gwynn made it in several years ago.
Now that baseball realizes it can attract fans without having to forego its morals, it's time to bring in several more deserving players over the next four years (from 2015 to 2018), without admitting Roger Clemens, Barry Bonds, Mark McGwire, and Sammy Sosa, who shamed the sport through their Congressional testimony (McGwire), court behavior (Bonds and Clemens), and on-field embarrassments (Sosa's corked bat). Most should be removed from the ballot, as they are only costing legitimate players the spot they deserve in Cooperstown, New York.
But at the same time, there will be some deserving players who will miss out because of the voting changes, limiting a player's time on the ballot to 10 years instead of 15 years.
Here are the players who are likely to be admitted over the next four years.
First Ballot Hall-of-Fame Players:
Randy Johnson, Pitcher
Pedro Martinez, Pitcher
Chipper Jones, Third Baseman
Maybe Not First Ballot, But They Will Definitely Get In:
John Smoltz, Pitcher
Ken Griffey Jr., Outfielder
They Have A Decent Chance:
Craig Biggio, Multiple Positions
Ivan Rodriguez, Catcher
Jim Thome, Infielder
They Have An Outside Chance:
Mike Piazza, Catcher
Gary Sheffield, Multiple Positions
They Will Unfortunately Come Up Short:
Jeff Bagwell, First Baseman
Scott Rolen, Third Baseman
Tim Raines, Outfielder
Mike Mussina, Pitcher
Andruw Jones, Outfielder
Curt Schilling, Pitcher
Vladimir Guerrero, Outfielder
Lee Smith, Pitcher
Jim Edmonds, Outfielder
Alan Trammell, Shortstop
Sure, a lot of decent players won't make it. But even with that 75 percent threshold and only 10 years of being on the ballot, there's still room for several excellent athletes who can serve as role models for future generations of would-be players.
John A. Tures is a professor of political science at LaGrange College in LaGrange, Ga. He can be reached at jtures@lagrange.edu.