In the life of a driven entrepreneur, a trial-by-fire moment can set the stage for big success.
Three years ago, Michelle Patterson found herself in dire straits. Tasked with organizing the California Women's Conference, she hired a fundraising team to line up sponsors. But the team dropped the ball -- and if Patterson couldn't raise a whopping $1.8 million in just 17 days, the conference would be canceled for the first time in its nearly 30-year history.
Amazingly, Patterson came up with the cash and saved the conference from extinction. What's more, as she tells AES Nation, she parlayed that experience into a career empowering women business owners to accelerate their success and impact the world. Today, Patterson is the President of the Global Women Foundation, which provides support, leadership and advocacy for women's initiatives, and the CEO of Women Network LLC, a digital media company.
Here's how she turned an event on the brink of failure into a huge success -- along with five lessons she learned that she carries with her today as a top entrepreneur.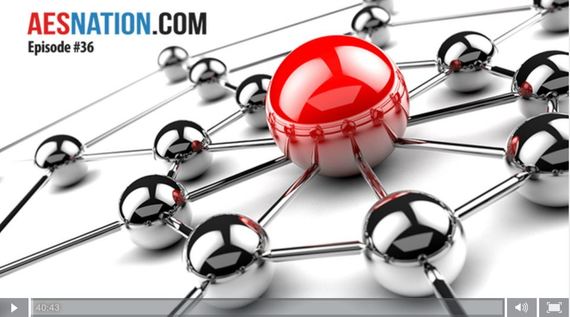 Lesson #1: Work those connections. Patterson literally dialed for dollars by contacting everyone she knew to seek their support. Ultimately she explained the situation to the CEO of the Long Beach Area Convention & Visitors Bureau, and together they cut $400,000 from the event's budget in a few hours. It was a small but crucial win that reenergized her efforts. "I was upfront and said 'I'm stuck. I need support'," she says. "And I learned that if people know you need help, they want to help. But we've got to be willing to take that first step and ask."
Patterson's experience is a great reminder that entrepreneurs are often "lone wolf" types who try to do everything themselves, believing that they must be the expert in all aspects of their business. But the best business owners understand the four most powerful words in the English language: I need your help.
Lesson #2: Stay committed to your passion. Of course, some folks -- including investors in the conference -- told Patterson that the situation was hopeless and to give up. But she remained steadfast in her commitment. "It's not okay to shut down and give up, especially if it's your passion and something you're really driving toward," says Patterson. "This had been the longest running event for women in the U.S. and I vowed it wouldn't go under on my watch. There's not a day that goes by that I don't thank God that I didn't give up. If I had, none of the things we're doing today would be happening."
Lesson #3: Don't let fear psych you out. Patterson had big shoes to fill -- the last person to coordinate the conference was Maria Shriver -- and previous speakers had included Oprah Winfrey and the Dalai Lama. She had to remind herself daily that she was up to the task, and repeated the phrase "You are a fundraising machine" in front of her bathroom mirror.
Pushing through the fear and uncertainty is something all of us as entrepreneurs must master. As Patterson puts it, "We face challenges every day. For me, it was a $1.8 million fundraising goal. For others it could be a business, a mortgage or a marriage. And so you've got to find ways to show up, address the issue and say 'Yes I'm fearful but I'm not going to let the fear move me.'"
Lesson #4: Build on your big moments. Big wins are perfect opportunities to expand your brand, build a sense of community among your audience and inspire others to take action. The conference's success prompted Patterson to devote herself to issues related to women entrepreneurs. Just as important, it gave her the credibility and exposure to move into new areas. She's now organizing similar women's conferences in 14 states as well as smaller conferences on single-issue topics (such as health care and personal finance). She's also created Womennetwork.com, an online media platform designed to build community among women and share their successes and best practices.
Lesson #5: Inspire with your story. Patterson says it's important to be open, honest and transparent about your victories and your struggles. "After that first conference, my PR firm told me not to share the details of the experience because it would make me look weak. But I decided I would tell everyone the whole story!" she says.
The reason: "It's so important for other entrepreneurs, especially women, to hear about the struggles we go through and how we manage to overcome them. We need to know that it's OK to not have all the answers and things won't always go perfectly. It's often when you get to the point when you want to give up that if you go just a little bit more, you reach your goal."
Check out AES Nation every day for new inspirational stories and actionable advice from entrepreneurs who have achieved huge success in business and in life.