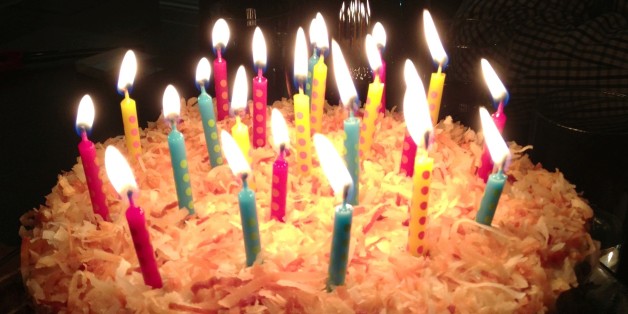 Nine years ago, I was fired from my coaching position -- on my birthday! Our athletic director walked into my office and very matter-of-factly told me, "The only thing keeping us from winning a national championship is you, so I'm making a change. We're buying out the remainder of your contract." Then he passed me a piece of paper and walked out of the room. The irony of it was that my boss was famous for celebrating each person's birthday in our department with a surprise party, a cake, singing, a present, the whole nine yards. There was no cake, no party, no singing for me, but looking back, he did give me a present.
At the time it was a blow to my ego, especially considering that prior to my arrival, the program never had a winning varsity season. During my tenure, we went to the NCAA Final Four, finished each season nationally ranked, had three All-Americans, one Academic All-American, a Rhodes scholarship finalist, one Coach of the year, one Rookie of the year, 19 All-Conference and 12 All-Academic selections. The ensuing days left me feeling a range of emotions from disappointment and anger to confusion and a sense of mourning. Then my daughter woke me up early one morning smiling and I realized she didn't care whether I coached or not. Neither did my wife. They just cared that I loved them. It was then that I made a decision to move forward and close the book on that season of my life. On that fateful day, thanks to my former boss, I experienced a re-birth. This is why I celebrate two birthdays. June 14 is my birthday and my re-birth day.
What happened was that this seemly devastating professional setback was actually a gift. Being fired turned out to be the best birthday present I could have possibly received. I didn't think so at the time, but in hindsight, it certainly was. I was burned out, lacked balance and let the stress of the business and pressure to win affect my health. In the quest to win a national championship, I did my share of sleeping at the office, pulling 12-15 hour days. I wasn't burning the candle at both ends, I was taking a flamethrower to it and the toll it took added up. I'd frequently discover a stress-induced rash on my arms leading up to game day and developed the not-so-pleasant habit of grinding my teeth in my sleep.
It's a common trap -- in their quest to win, leaders devote so much time to concerning themselves with the health, fitness and performance of their people that they neglect to carve out sufficient time for the very same self-care.
It was an opportunity, an opportunity for me to experience a rebirth, to pursue a new professional direction in a new season of my life and in the process find balance and a renewed sense of purpose. I loved coaching the previous 15 years. It was exciting, every team and every season was different. That's the beauty of the coaching business; no two teams or seasons are ever the same. Every season in coaching is a rebirth. How often do we take this same approach in the new seasons of our own lives?
Does one year in your career really differ significantly from the year prior or do they just run into one another like a blur? Do you really have 15 years of experience, or just one year of experience repeated the exact same way 15 times?
Coaches of any sport spend a certain time of the year known as the off-season in reflection, re-inventing and tweaking their methods to get better results the next season. You can do the same thing by creating an off-season in your career. Carve out time for renewal and reflect on how you can reinvent yourself, your job, your career path or maybe even your team at work. Coaches develop a game plan and then when and if the game plan doesn't work they make adjustments. Take The Coach Approach because life, like a game, never goes according to plan.