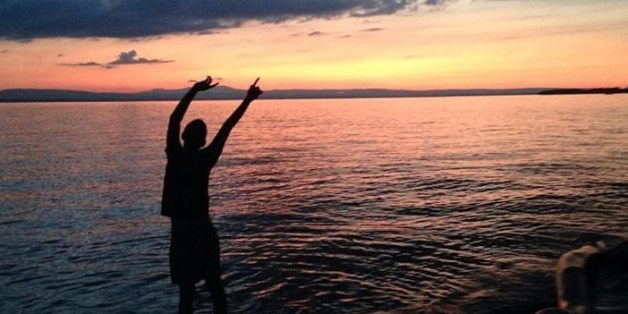 When I first heard about a project called The Worst Thing About Coming Out (WTACO), I had mixed feelings about the concept. The act of coming out entails such an array of emotions that I wasn't sure that focusing on the worst part of it would be a positive approach to the subject.
Nevertheless, I agreed to join a panel of seven wonderful community members from various backgrounds who, for an audience at the Vermont International Film Festival on National Coming Out Day on Oct. 11, would screen a short film associated with the project, give our own perspective on the film and our personal experiences with coming out, and then answer the audience's questions on the topic.
The WTACO project was created to communicate with folks suffering under identity oppression. Because of the Internet, people in fear might be anonymously seeking out stories of what happens when you come out and the terrible things that might be awaiting them. The creators of this project recognized this path and developed a collection of coming-out stories so that these seekers could find the personal accounts of those who suffered like them, struggled like them, and came out to richer, happier lives.
Before the event, I dug deep into my memory to ponder my own experience of coming to terms with my sexuality. In the process, it helped open my mind to how important this project is for anyone who has been affected by identity oppression.
I remembered growing up in a conservative Christian household; being homeschooled and educated through a fundamentalist Baptist curriculum; attending anti-gay rallies where my parents were on the front lines as activists in the "pro-family" movement; being told that "queers" were disease-filled, hateful, family-destroying monsters who were the reason for pretty much every judgment that God was sending upon our country; and, finally, being well aware that I'd been attracted to other boys for as long as I could remember and keeping my sexual orientation a secret for fear of being sent away to "pray the gay away" camp or being rejected by my family and peers.
It wasn't until I had escaped from my living situation and started my freshman year at Champlain College that I finally found resources and support (such as the RU12? Queer Community Center, which I now work for) and gained the courage that I needed to face those two words on my own and accept myself for who I had always been: a gay man. Simply finding those resources, being around those who were much more accepting of my identity and even finding community in those who were going through the same struggles that I was facing gave me soaring confidence and allowed me to come to terms with myself and be happy with who I am.
With these thoughts fresh in my mind, I went to the film screening. The film featured story after story from various people. Some were happy stories; others had me practically in tears. As the film ended, we on the panel mentioned our experiences and had a well-rounded discussion with different perspectives, including those of the audience.
What leaped out to me at the event was a recurring theme throughout the evening: the fact that for many of these participants, the worst part of coming out had been living in shame and denial for so long before accepting their identity. After considering my story, I realized that the worst part of my own coming out was actually what drove me to come out in the first place: all the years of living in fear, repression and guilt while listening to others call my identity one of the vilest, most disgusting things before God.
I also remembered how, upon finally being able to accept myself and surround myself with supportive resources, my coming-out experience transformed from an ominous dark cloud over my head to a joyous liberation. Thinking over my initial reaction to the WTACO project, I could see that an important part of commemorating the coming-out process is remembering the reason that we who live proud and confident as ourselves came out in the first place.
Publicity projects like WTACO, resources like the RU12 Queer Community Center and supportive environments like Champlain College are very important to helping those who are currently in the worst part of coming to terms with their identity. I would strongly encourage us all, no matter what stage of the coming-out process we are in, to recognize what organizations exist in our community and give them our full support to send out a message of hope to help others make it through and experience the freedom of living true to themselves.