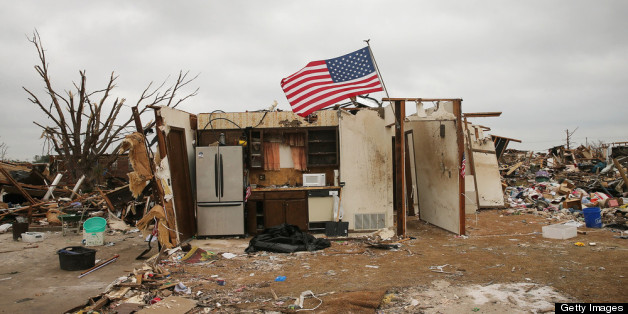 Tragedy hit close to home this week. The Moore tornado, which struck 20 miles from the Oklahoma Christian University campus, was cataclysmic. It was massive, strong, and brutal.
Our neighbors on the south side of Oklahoma City lost sons, daughters, brothers, sisters, fathers, mothers, mentors, and friends. They lost their homes, their possessions, and their normalcy.
Can I be transparent with you? I like answers. I like to understand. If I have answers and if I understand, I think I can fix things. Or, maybe I can prevent things. But I don't understand this. I can't fix or prevent or control this situation. I am sad, angry, and confused... and I feel guilty for being spared.
We mourn with our Oklahoma Christian alumni and all those hurting from the loss of family members. Other alumni and students had their homes destroyed. The damage was far-reaching, and it impacted our community in many ways.
We can't change what happened, but there are things we can do. We are Oklahoma Strong. And like many Oklahomans and other volunteers streaming into our great state, the OC family is giving and serving. In fact, a young Oklahoma Christian student from Rwanda (another place that has triumphed over tragedy) gave $80 to the International Studies Office saying, "Here, use this to help people who need it."
I see Jesus when I see acts of compassion and love and sacrifice -- like the brave Oklahoma Christian alumni serving as teachers in Moore who protected, comforted, and shielded their young students during the tornado.
In times like these, I like answers. But in times like these, I realize I don't need to know everything. I just need to know Him.
Paul tells us in Philippians 4, "Do not be anxious about anything, but in everything, by prayer and petition, with thanksgiving, present your requests to God. And the peace of God, which transcends all understanding, will guard your hearts and minds in Jesus Christ."
We pray for peace. We pray that God will calm our minds and hearts... and move our hands and feet to help our neighbors. We pray for Oklahoma.