Sydney, Australia

Parks come in all shapes and sizes, from the neighborhood pocket park with just a swingset and jungle gym to New York's iconic Central Park to the spacious and picturesque Adirondack Park. The city of Portland, Oregon, claims to have the world's smallest park, which is no larger than 2 square feet. At the other end of the spectrum, there is a National Park in Greenland that is nearly 1 million square miles as well as marine protected areas that occupy hundreds of thousands of miles of open ocean. At the root of all of these parks, big and small, is the desire to conserve a bit of nature for the long-term.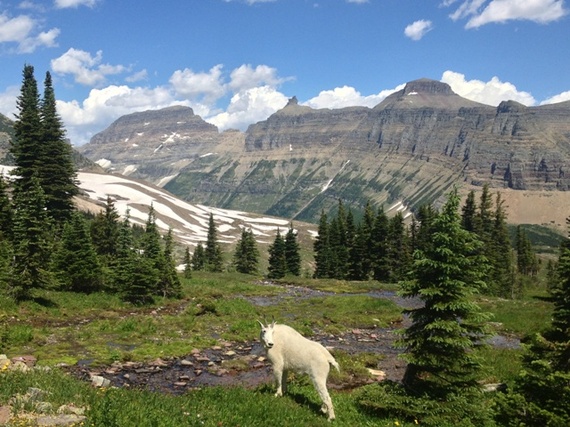 Established in 1910, Montana's Glacier National Park boasts more than one million acres, with some 130 lakes and hundreds of wildlife species. Photo by Cristián Samper ©WCS.

This week, I have joined thousands of conservationists, park managers and preservationists at the World Parks Congress in Sydney, Australia to discuss both the successes and ongoing challenges of protecting some of the world's most biodiverse and most threatened sites. The Wildlife Conservation Society has a stake in this discussion as these protected places are among the last refuges for many species of endangered wildlife.

The fate of protected areas will have impacts beyond wildlife, as well. These places support human life by providing purified water sources and regenerating fish stocks used for food. They support human health by providing recreation opportunities and harboring potentially medicinally-useful plants and animals. We should all care about how we manage our last, best natural places.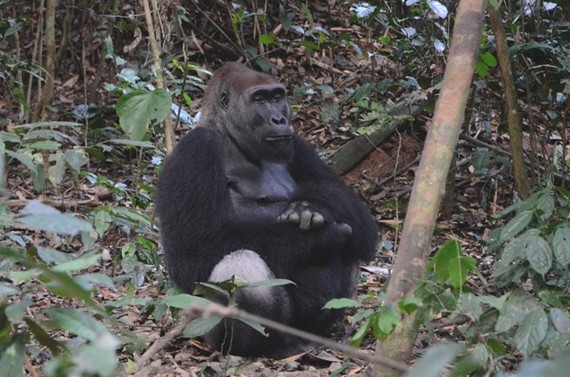 The 2007 discovery of some 125,000 western lowland gorillas in the northern Congo by Emma Stokes and her team of WCS conservationists helped lead to the creation of the Ntokou-Pikounda National Park. Photo by Cristián Samper ©WCS.
But the face of these protected areas may well be those iconic species that call them home because the rest of their habitat has been destroyed or is too easily subject to poaching incursions. These include tigers, great apes and, of course, elephants.

Within the 96 Elephants campaign, we aim to stop the trafficking of ivory across borders and reduce the demand for ivory products around the globe. But none of that makes a difference if there is no place for elephants to live free of the dangers from poachers and habitat loss. Maintaining and securing protected areas is essential to the long-term survival of elephants and many other species.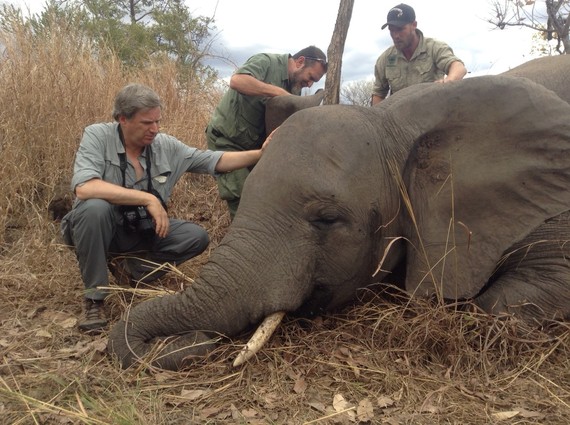 The Niassa Reserve, co-managed by WCS and the Mozambique government, is on the frontline of the ivory poaching crisis. Pictured here, WCS president and CEO Cristián Samper with the WCS/Niassa Reserve field op team investigating a carcass left by poachers. Photo by Alastair Nelson ©WCS.

In Sydney, sessions led by WCS leaders and conservationists have looked at wildlife crime and law enforcement in protected areas. Park guards and patrol activities are critical to ensuring that protected areas and the wildlife within are safeguarded. Unfortunately, we have seen through many recent poaching incidents that many places lack adequate funding for training and effective law enforcement. That is something that we can help change by asking our elected officials in the U.S. and elsewhere to direct appropriate levels of support for law enforcement in these vulnerable areas.

Regardless of where our parks are, how big they are, and what kind of wildlife call them home, they are all important because of their positive contributions to humans and to the natural world. The lessons learned this week at the World Parks Congress are essential to making sure those special places remain secure and well managed into the future.
You can follow WCS at the World Parks Congress at: wpc.wcs.org.